It's an idea that really dazzled.
What began in 1980 to pull the residents of Bacolod City out of the pervasive gloomy atmosphere during a period of crisis and tragedy has become one of the most celebrated festivities in the Philippines and consistently creating huge hashtags to the global tourism community every year.
The word "Masskara" has a two meaning. First, it is a fusion of the English word "mass" or many and "kara", the Spanish word for "face." MassKara then becomes a "mass of faces," and these faces have to be smiling to project Bacolod's tagline "City of Smiles" since the late 70's. Second, MassKara is a Filipino word "maskara" for the English word "mask", which gives rise to the use of giant smiling masks in vivid hues, colors and design which the gaily costumed dancers wear as they stomp, swing, pulsate and gyrate in the major streets of the city every third weekend nearest to the 19th of October, the City Charter Anniversary of Bacolod.
The incredibly amazing pieces of masks that are used in the festival are constantly changing from masks influenced by native Filipinos and then influenced by Carnival of Venice and Rio Carnival motifs. Earlier masks had feathers, native beads, and hand painted while modern masks are made of plastic and adorned with beads, colorful feathers and glittering ornaments.
Major activities include the MassKara Queen beauty pageant, carnivals, drum and bugle corps competitions, food festivals, sports events, musical concerts, agriculture-trade fairs, garden shows, and other special events organized ad-hoc every year.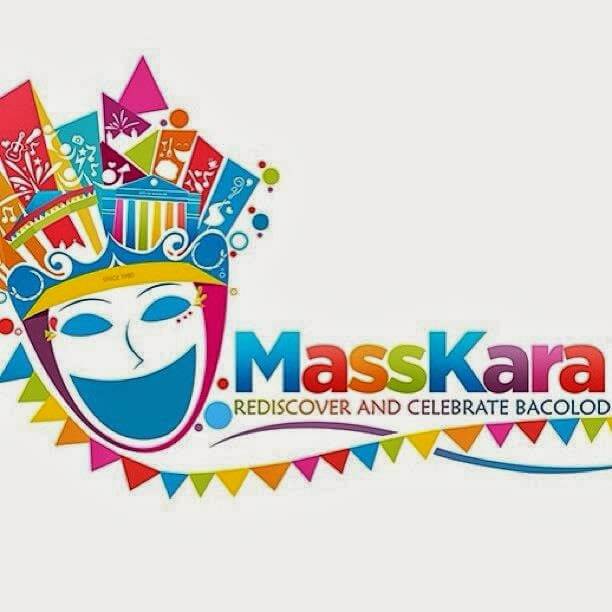 Below is the Official Schedule of Activities in this year's Masskara Festival:
October 18, 2013 (Friday)
02:00 pm - MassKara Street Dancing School Category
11:30 pm - Mass Kara Lights Show
11:55 pm - Countdown to Bacolod's 75th Charterday Anniversary
12:00 mn - Fireworks Display
October 19, 2013 (Saturday)
09:00 pm - Electric Dance Parade
October 20, 2013 (Sunday)
09:00 am to 03:00 pm - MassKara Street Dancing Barangay Category in Paglaum Sports Complex
Note: Street dance will start at Araneta Avenue and will end at Paglaum Sports Complex.
Ever since its inception, Bacoleños has hosted an annual MassKara Festival that attracted millions of local and foreign tourists descending on the town to look at the brilliant displays and to witness the festival's highlight, the street dance competition - where people from all walks of life troop to the streets to see colorfully masked dancers gyrating to the rhythm of Latin musical beats in a display of mastery, gaiety, coordination and stamina. Over the years, Masskara festival has become the major tourism identity for Bacolod City.
MassKara Festival is not anchored from history nor religious or cultural events. MassKara is a festival of Hope. It showcases Bacoleño's ability to smile, to be gregarious and charming and to shoe his instinct to survive and triumph over trials and challenges.