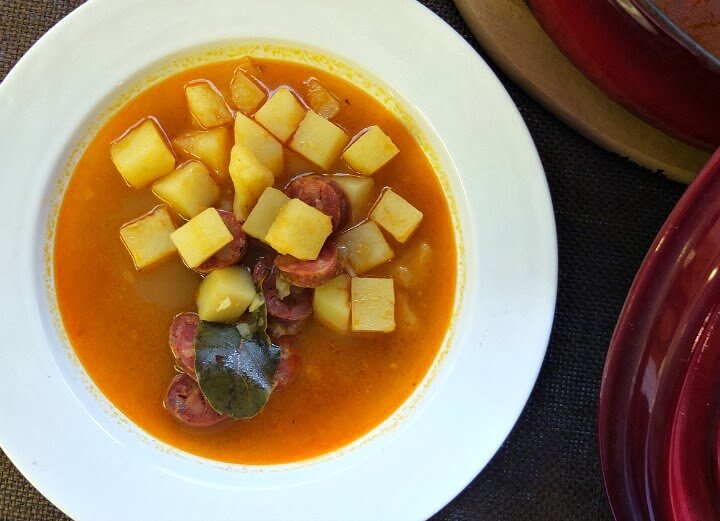 Here's another recipe by Chef Fernando Aracama when he did his holiday cooking demo at The Maya Kitchen recently. Check out www.themayakitchen.com for more recipes to try and savor with your loved ones this holiday season.
Ingredients:
3 tbspOlive oil
1/3 cup chopped white onions
1 tbspchopped garlic
2 pcschorizo, sliced
1 tbsppaprika
2 pcsbay leaf
¼ cup white wine
600 grams potatoes, peeled and cut into large chunks
1.5 liters Flavorful chicken stock, bring to a simmer separately
1 tsp ground white pepper
to taste sea salt
Procedure:
1.In a pot, warm the olive oil and add the onions. Cook over medium heat until the onions are soft. Add the garlic and the chorizos. Render some of the fat from the chorizos.
2.Add the paprika and bay leaf. Cook for a few moments and then add the rest of the ingredients. Cover and cook until the potatoes are done.
3.Taste and adjust seasoning. Lightly mash the potatoes with a ladle. This will add texture to the soup.
4.Serve hot.
Serves four (4)