A story of struggle, humility and success lies behind this dessert's name.
But I ain't going to tell you the whole story.
The bakery, one block away from where he lives has something to do with it.
So the next time you visit MedChef along Ignacia Ave.,
You gotta ask chef Hasset what's the story behind.
MedChef
139 Mo. Ignacia Ave., Diliman
Quezon City, Metro Manila, Philippines
Phone Numbers:
(+63 2) 585-6052
(+63 2) 871-7723
(+63 2) 732-3355
(+63 917) 365-9415
(+63 915) 487-1332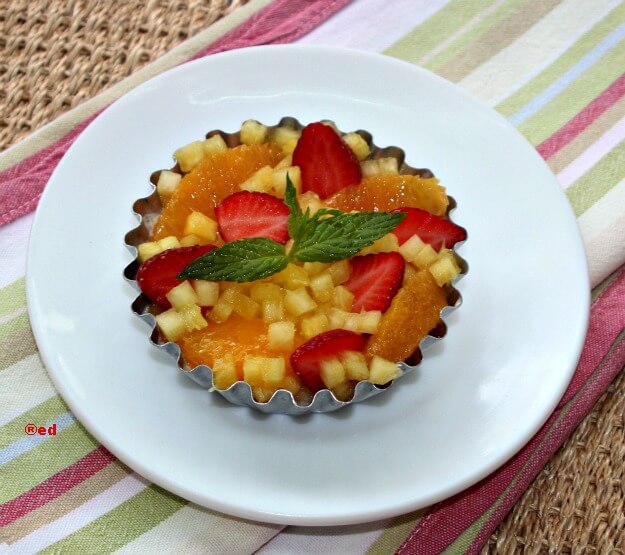 Mamon Recipe:
1 cup sifted MAYA Cake Flour
1 teaspoon baking powder
1/8 teaspoon salt
1/3 cup fresh milk
3 tablespoons vegetable oil
3 pcs eggs
1 pc eggyolk
2/3 cup sugar
1 teaspoon vanilla
Procedure:
• Preheat oven to 350F. Grease and flour torta or brioche Mould. Set aside.
• Sift flour, baking powder and salt.
• In a bowl, combine milk and vegetable oil. Set aside.
• In a mixing bowl. Combine eggs and egg yolks and sugar and using wire whip attachment, whip egg mixture until fluffy.
• Using rubber spatula, fold egg mixture and flour mixture together while gradually adding the milk mixture. Continue folding until mixtures are well incorporated.
• Pour cake batter unto prepared molds and bake 15-18 minutes. Cool and set aside. Prepare soaking liquid
Soaking Liquid:
1 can condensed milk
1 can evaporated milk
2 cups cream (all purpose cream)
Toppings:
Fresh strawberries
Mango
Banana
Pineapple
Papaya
(or any fresh fruits of your choice)
Whipped cream
Mint leaves
Procedure:
• Prepare mamon or chiffon cake base.
• Soaking liquid: combine all and stir well.
• Brush or inject soaking liquid unto the prepared cake.
• Topped with fresh fruits and whipped cream.
• Chill before serving it.