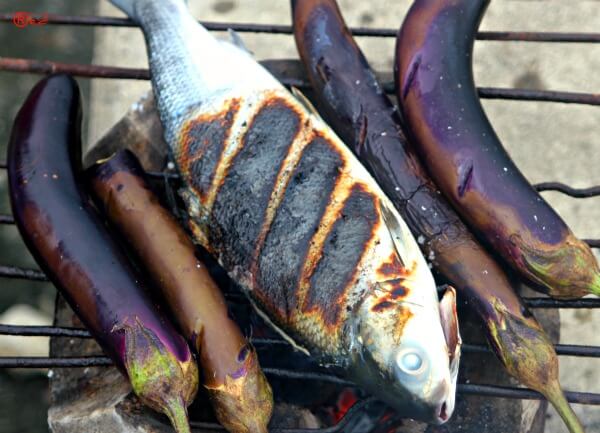 The simplest and freshest foods are the ones found in the countryside.
Fresh fish catch from the sea.
Sweet vegetables, picked from the backyard.
Organic, they say.
No artificial flavors.
The fish is moderately charred outside but really moist inside.
We also grilled eggplant and dip it with fish sauce.
Trust me, these foods are naturally sweet.
These are the simple joys of the countryside that I've experience during my three days getaway in Baler, Aurora.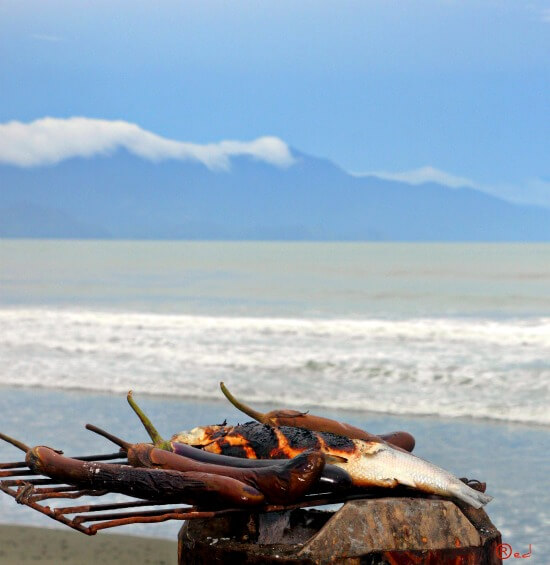 Grilled Milkfish
Ingredients:
1 kilo/piece Milkfish (Bangus)
2 pieces medium size tomato, chopped
1 pc. medium size onion, chopped
1/4 head garlic, chopped
2 pc. green sili
Salt
Remove the gills, Slit at the back, remove innards, leave the stomach fats and keep scales intact.
Wash milkfish and drain. Rub skin and cavities with salt and set aside.
For the stuffing: toss onion and tomato.Stuff milkfish cavity with the mixture and stuff the green sili at the middle of cavity.
Grill over charcoal for 10 to 15 minutes on each side. Serve.
Grilled bangus is at its best when dip in a mixture of soy sauce, kalamansi and hot sili.