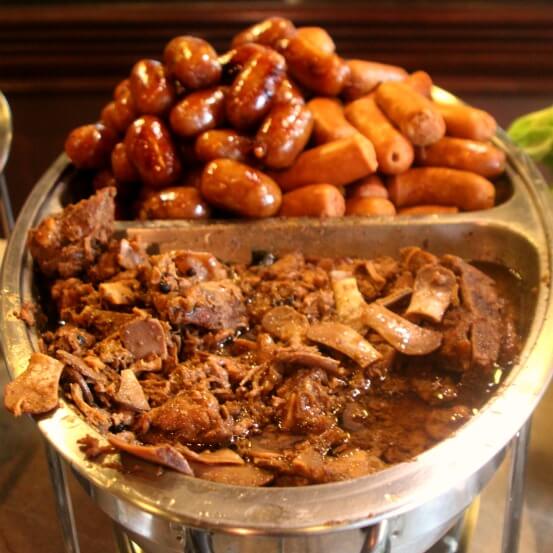 Pork Adobo, Pork Longganisa and Sausages
I think "The Canadians" Saturday breakfast will be a saga that you'll expect every week and perhaps something to look forward to. This time, "The Canadians" went to Grills & Sizzles Steakhouse in West Triangle with "The Boss", not to dine in with steaks but to try their affordable all-you-can-eat Filipino breakfast, all expense paid by "The Boss".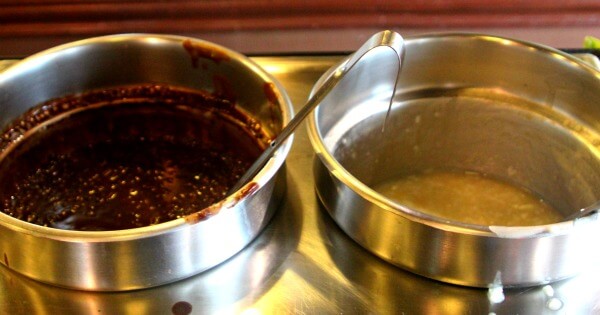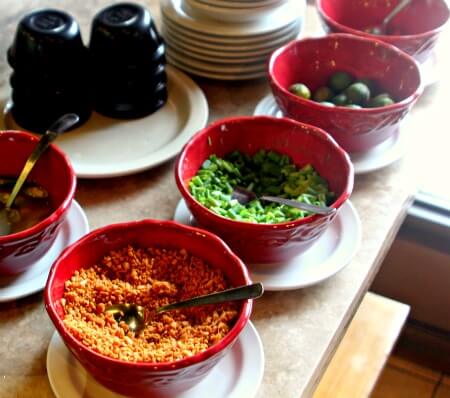 Champorado and Lugaw (chocolate and salted rice porridge) with Filipino condiments
The small and crowded steak house is located at #52 Times St. cor. Examiner St., West Triangle Quezon City, Metro Manila. From our office in Makati, we took a hassle-free Jeepney ride, a 20 minutes MRT trip, and a disastrous taxi experience (that's another story).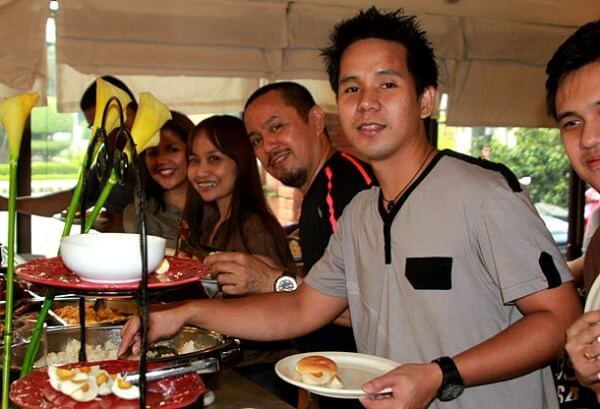 Buffet Breakfast starts at at 6:30am and ends at 10:30am. For Php 139.00 ( USD 3.29) per person, inclusive of value added tax, and service charge.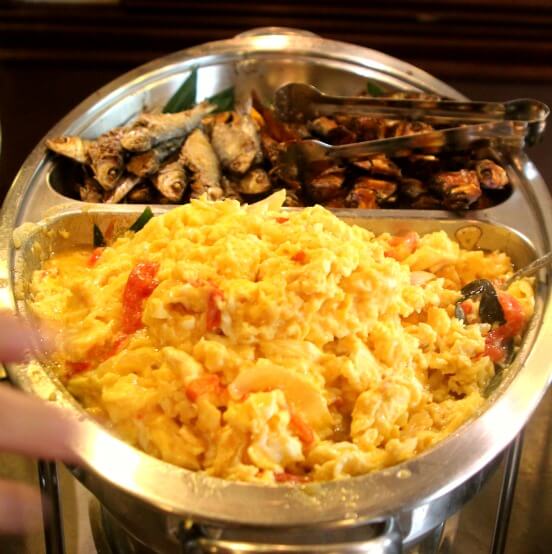 If you're on a diet and just want a light breakfast i suggest to choose from these three option; 1) pandesal, scrammbled eggs and butter, 2) tuyo (dried fish) with chocolate porridge, and 3) salted eggs with salted rice porridge.


For us, heavy eaters, we ate anything edible, lol! I liked the greasy and oily adobo. We've tried everything on the buffet table. This time, Gem and Nath liked the Filipino style fried eggs. I had two plates of these foods....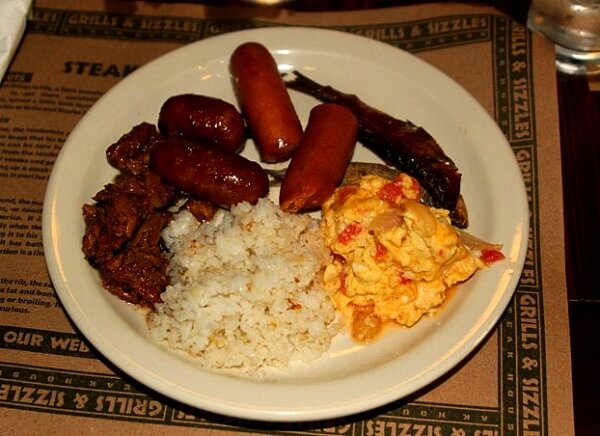 The dessert was pleasing to the eye. We had fruit jellies, churos and maja blanca. I love the taste and the presentation of churos, I downed 6 servings.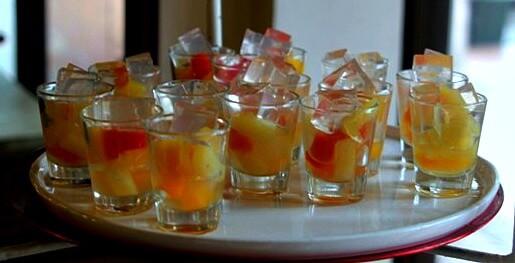 Fruit Jelly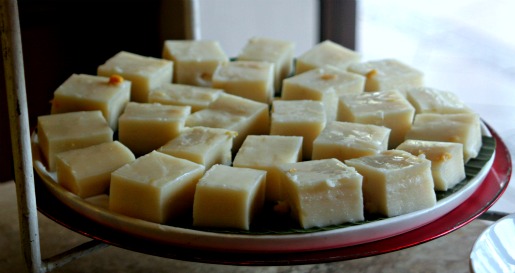 Maja Blanca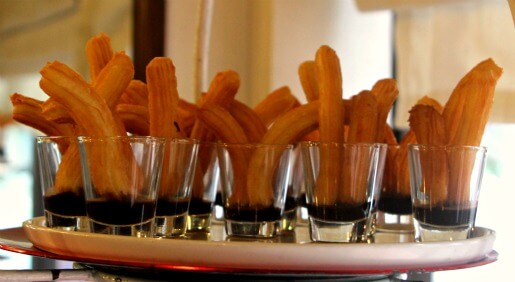 Churos
The whole culinary experience was good but nothing spectacular. I would like to suggest free COFFEE servings during breakfast, it is one of the essentials of a perfect breakfast.


52 Times St. cor. Examiner St., West Triangle
Quezon City, Metro Manila
Philippines
Phone Numbers: (63 2) 410 5345, (63 2) 925-8453