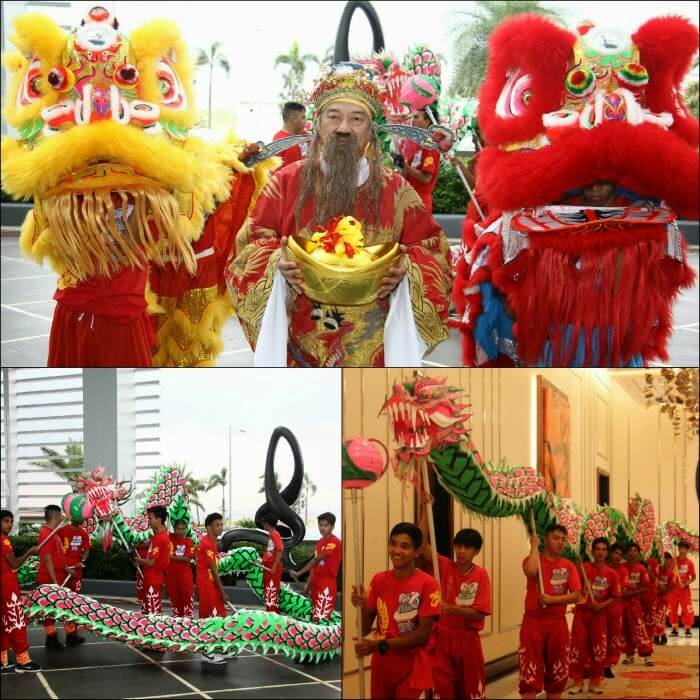 Solaire Resort and Casino, Manila, Philippines - Chinese Lunar New Year and the Year of the Wooden Sheep has started yesterday and I was luckily invited to witness the spectacle of Dragon and Lion Dances at Solaire Resort and Casino.
The event started with elaborate Dragon and Lion dances, one of the many symbolic traditions observed during the holiday. Dancers bearing Dragon and Lion heads performed their gymnastic routine at the main lobby and paraded in the various areas of the resort followed by lighting the money tree at the resort's Atrium.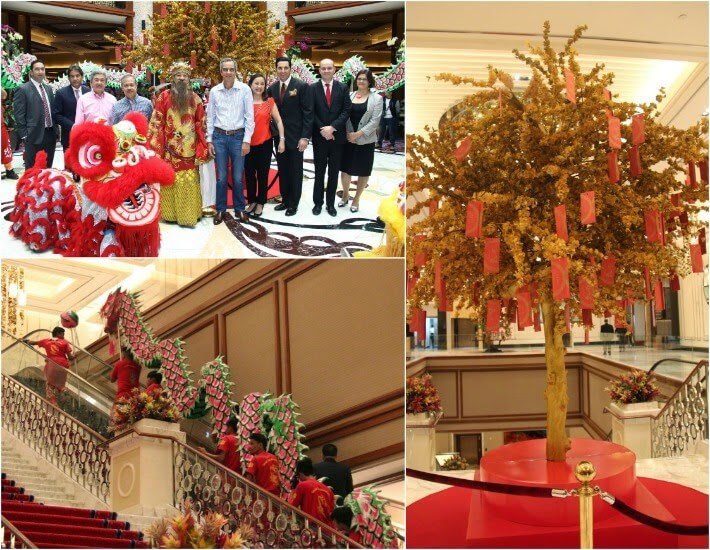 Visitors and Guests of the resort are invited to have Feast of Good Fortune at Red Lantern - A lavish feast on the first few days of the Chinese New Year help ensure a prosperous 365 days of the year 2015. Chef Chaw of Red Lantern presents a special ala cart menu consisting of mouthwatering savories like Tikoy, Dim Sum, and delectable Chinese prosperity dishes like Braised Pork trotter with Chinese Mushrooms and Black sea Moss, Sautéed Prawns with Vegetables and X.O. Sauce and Salmon Fish 'Yee Sang' and much more.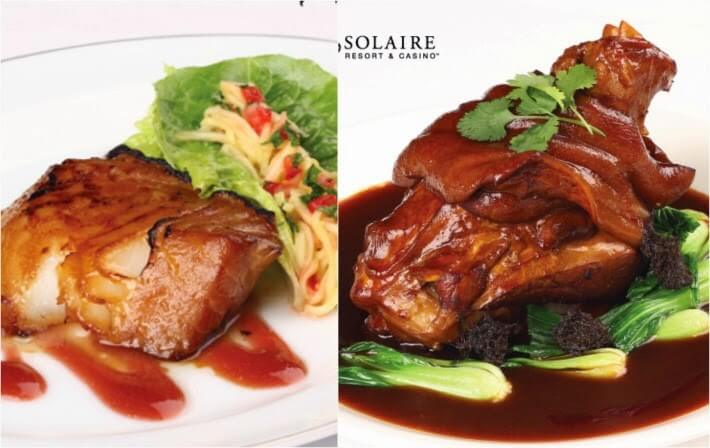 Try these Grilled Cod Fish with Strawberry Sauce (Red Lantern) and sumptuous Pork Knuckle (Luck Noodles) to complete your feast of good fortune this Chinese New Year. Available until Mar. 5.
Set menus are also available for your friends' parties and families. Those dining with families or entertaining business associates can choose from 3 different kinds of set menus, each set comprised of more than 8 dishes priced at Php 1,888.00, Php 2,188* and Php 2,888* per person.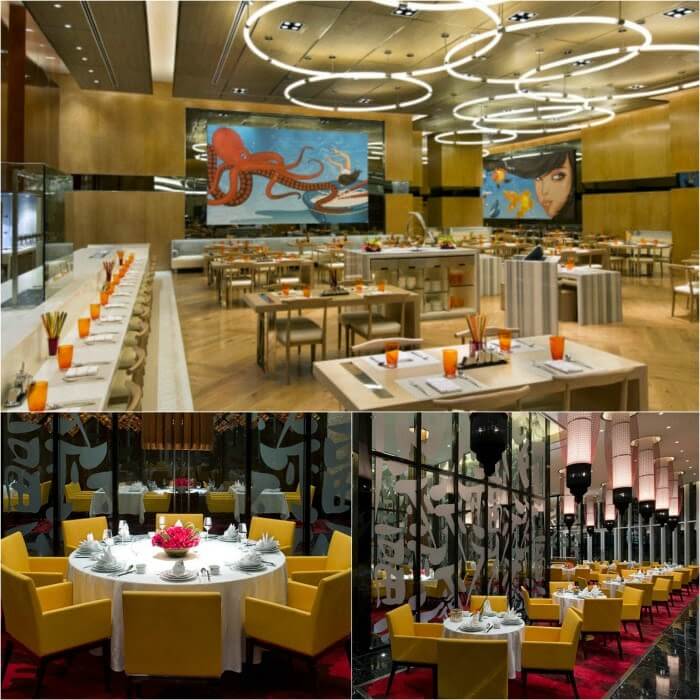 Spread the luck and prosperity with your love ones this Chinese New Year, give them lucky Solaire cookies!
Traditional Sweet "Tikoy" or sweet sticky rice is a must in any Chinese New Year celebration and is available at Solaire's Red Lantern Restaurant. Get the lucky "Koi fish-shaped" Tikoy in beautiful box or in bulk.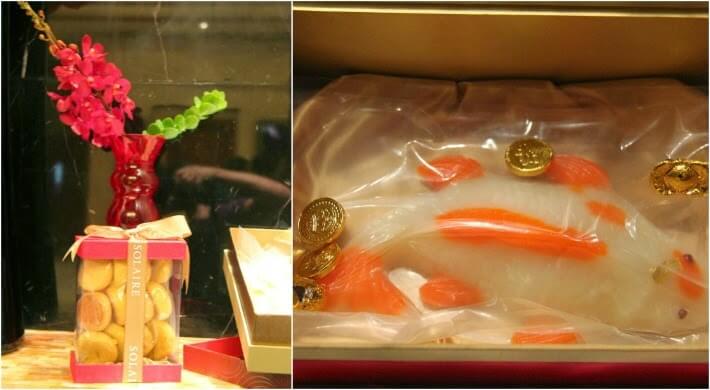 Chinese New Year Weekend Package can also be availed at a special room package of Php 8,888** per night until february 21, 2015. Enjoy an overnight stay inclusive of complimentary parking, Wi-Fi access and shuttle service to major shopping malls and Php 500 gaming credits per adult guest per stay. Valid for local residents, prior reservation is required and is subject to availability.
*Restaurant prices are VAT inclusive and subject to 10% service charge.
**Room rates are subject to 10% service charge and 12% VAt
For inquiries and reservations, please call 888-8888
Discover what's lucky and what's not this Chinese New Year according to geomancy readings. Come to the sessions on Feb. 19, 21, 23, and 27, from 6:00 to 10:00 PM at the Solaire Box Office lobby.