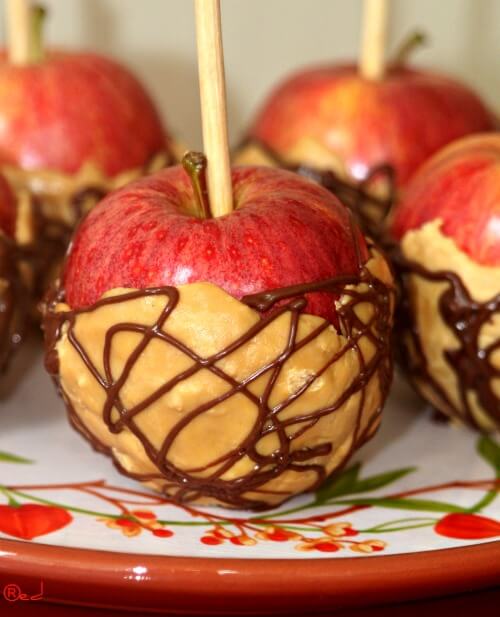 As y'all knew, me and my cousins are alternately hosting themed tea party every month. This month's tea party was hosted by Peachy her chosen theme was "Fall". My entry last Sunday was Dulce de Leche Apples , inspired by The Peach Kitchen's Caramel Apples. I chose this recipe because it is apple season and I noticed that fresh apples are abundant in the market with very low prices for just PhP 10 each. Its cheap, just like the tungsten jewelry online that I browsed recently.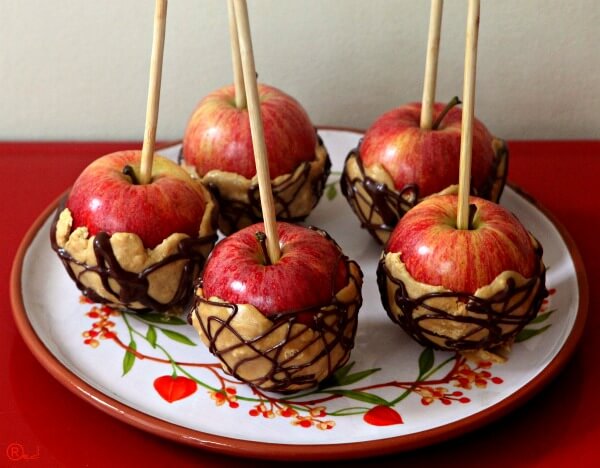 Here are the ingredients;
5 small, fresh, crunchy apples
1 c alaska condensed milk
25 grams butter
100 grams brown sugar
lollipop sticks or wooden sticks or whatever stick you like
Chocolate syrup to garnish
Directions
1) Wash apples thoroughly, dry with clean cloth, push lollipop sticks or wooden sticks into the core of the apple.
2) In a small pot, heat butter and brown sugar until tiny bubbles start forming, just before the simmer.
3) Pour in Alaska condensed milk, bring mixture into a boil, stir constantly with a wooden spoon until thick or about 20-30 minutes until mixture reaches 255-260°F.
4) Let the mixture cool a bit, put it into a small bowl then dip the apple in the mixture until it's coated.
5) Garnish your Dulce de Leche Apples with chocolate syrup, let it cool and set.