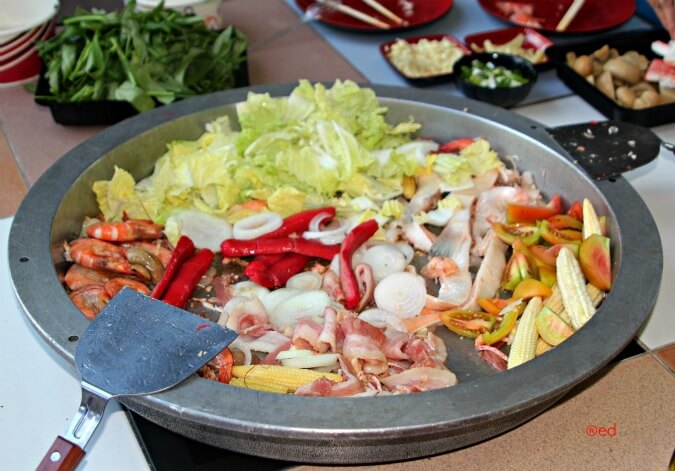 The familiar swishing sound is where the dish gets its name - Shabu-shabu, directly translates to "swish-swish" of a Japanese hot pot meal. That's what we heard when we started frying the food at the al fresco area of the quaint but charming restaurant of my cousin. Green Tongue Restaurant is located just beside the Royal Subic Duty Free Mall in Subic Bay Freeport Zone in Olongapo City. Green Tongue Restaurant promotes green or healthy, delicious and nutritious meals.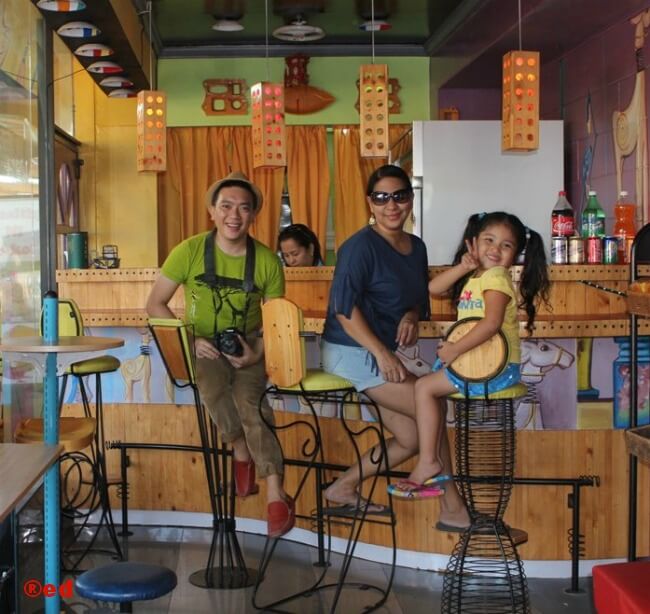 Traditionally, the dish was prepared with thinly sliced beef and vegetables by submerging a very thin slice of meat or a piece of vegetable in a pot or nabemono of boiling water or broth made with kelp and swishing it back and forth several times. Cooked meat and vegetables are usually dipped in sesame seed sauce before eating, and served with a bowl of steamed white rice. Once the meat and vegetables have been eaten, leftover broth from the pot is customarily combined with the remaining rice, and the resulting soup is usually eaten last.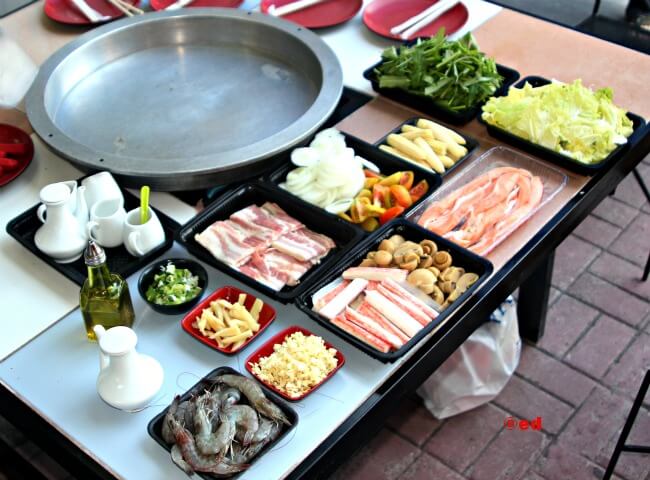 We cooked the dish together on a Nabemono outside the restaurant. They say, it is a "cook your own" way of dining and to enjoy the modern shabu-shabu, there are unique ways - by knowing which ingredients comes first, right temperature, and how long each should be cooked.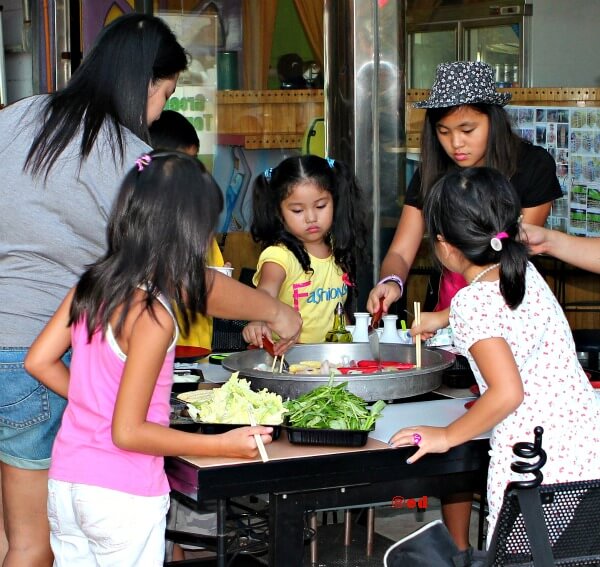 However, we prepared it free-style. Everyone picked anything they want to eat and goes first into the pot, fried it in olive oil instead of the traditional stew and let our nieces and nephews cook, play and be involved with food preparations. Meat first for the family of carnivorous, lol! We ate together from a shared pot - the Shabu-shabu style of eating, which is sitting and eating around one pot makes closer relationships, implies sharing, and create warm relations between the diners.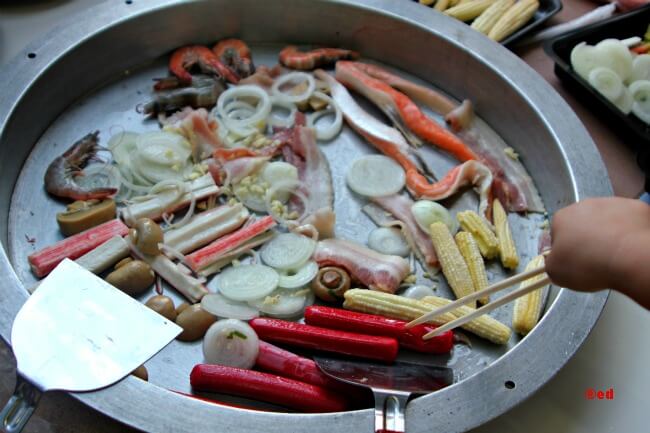 The owners, Mr. and Mrs Huang showed us the correct way of preparing the dish. That time, we actually heard that swishing and not the frying sound.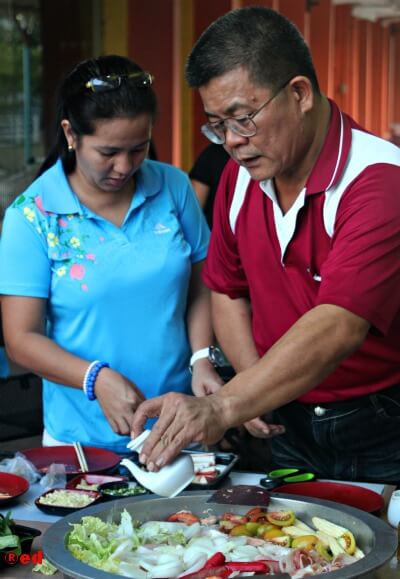 The Price List
Prawns Php 150
Sea Shell / Clam Php 50
Squid Php 100
Tilapia (St Peters Fish) Php 100
Milkfish (dried) Php 60
Salmon Php 250
Tofu Php 50
Crab Meat Php 50
Mushroom Php 50
Bacon / Ham Php 60
Pork Bbq Php 60
Chicken Bbq Php 60
Hotdog Php 60
Lamb Php 250
Corn Php 50
Spinach Php 50
Kankong Php 50
Lettuce Php 50
Petchay Baguio Php 50
Onion Rings Php 50
For Reservations and Special Arrangements Please Call: 09209519756 / 09178028592