A new book that is guaranteed to delight both the serious cook and the kitchen novice alike is up for grabs in National Bookstore, Powerbooks and Bestsellers branches, published by Anvil Publishing.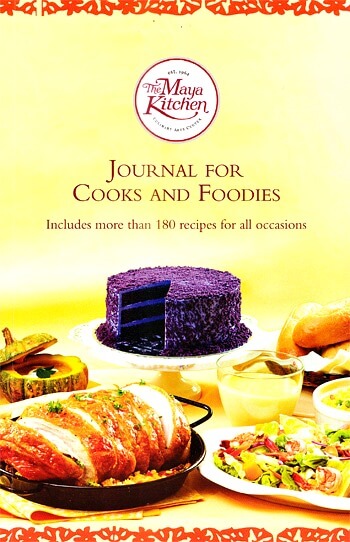 The Maya Kitchen Journal for Cooks and Foodies is a compilation of more than 180 recipes for all occasions, tried and tested by The Maya Culinary Kitchen. The over 400-page book is divided into the 12 months of the year with each page containing a recipe and a blank space for notes and reminders. The recipe selection is a merry mix of appetizers, main courses, desserts and snacks of local and international cousine. Tips and secrets are also sprinkled in every page.

The reader is also in for a cultural treat as the book includes famous and little known festivals at the beginning of each monthly section. For more information, log on to The Maya Kitchen or e-mail: contactus@themayakitchen.com or visit The Maya Kitchen Culinary Center every Tuesday to Saturday at 8F Liberty Building, 835 A. Arnaiz Avenue (Pasay Road), Makati City or call 8921185 / 892-5011 local 108.