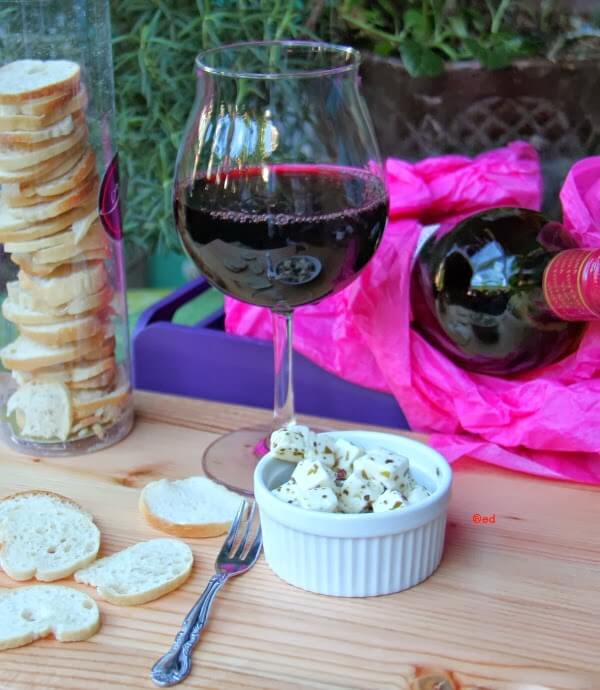 If you are running out of time to prepare your appetizers for the upcoming New Year's Eve party, the comfort of grocery will definitely save you from worrying. A lot of ready-made spreads can be used to top your cute little toasted breads.
My final installment for tonight's canapé is Apetina Crostino using 100g Apetina's Feta cheese with herbs and spices in oil, put it on top of bruschetta or crostini and best serve with red wine. Enjoy!
HAPPY NEW YEAR EVERYONE!!!