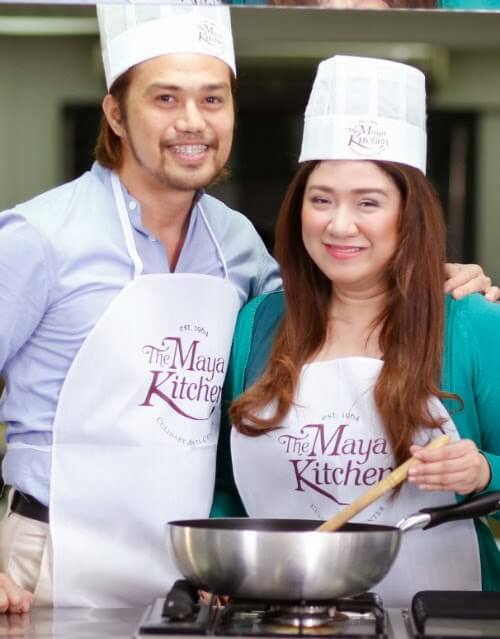 The couple that cooks together, stays together. Find love in the kitchen as The Maya Kitchen features a couples' cooking class on February 1 and 8, Saturday, 1-5pm. Only limited slots are available.
Guest Chef Martin Algarra of Chateau 1771 will conduct a cooking workshop with hands-on, featuring a delicious 4-course upscale dinner that includes Hand-Made Parmigiano Reggiano Ravioli with Napolitaine Sauce and Grilled Vegetables, Pan Seared Chilean Sea Bass with Balsamic Reduction, Provencal Tomato, Chorizo and Lentils, Squash Puree, Seared U.S. Beef Tenderloin with French Beans and Mushroom Marsala Sauce and Strawberries Mille Feuille.
For more information on other course offerings, log on to www.themayakitchen.com or e-mail contactus@themayakitchen.com or visit The Maya Kitchen Culinary Center every Tuesday to Saturday at 8F Liberty Building, 835 A. Arnaiz Avenue (Pasay Road), Makati City or call 8921185 / 892-5011 local 108 / Mobile No. +63947 835 2290.
Press Release: This means that this material is fully and directly from the company issuing the press release. This also means that this website is not the author of the statement being read. The Cuisineuer is simply providing the information for readers who may be interested.