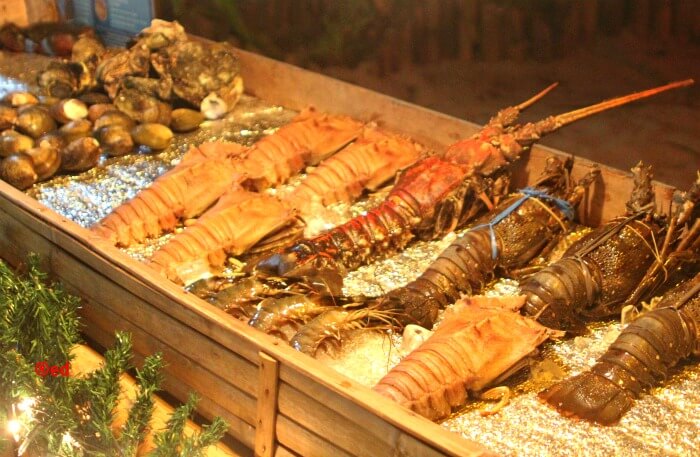 That Caipirinha drink was really refreshing.
We've unpacked our luggage after the warm welcome at Nigi Nigi feeling wasted, tired and super hungry after half day of traveling from Manila to Boracay caused by the delayed flight of Air Philippines and the longer-than-usual Air Philippines transfers from Kalibo Airport to Caticlan.
Without itinerary other than unlimited partying, we decided to check out the best places to satisfy our empty stomachs.
My list of must-try restaurants in Boracay gathered from different blogs suggests to regain our powers to achieve the promise of extreme fun on a seafood buffet.
Our first meal in the paradise island was spent at the premier Beach Café at the seafront of Le Soliel de Boracay.
Their Buffet was priced at P396 net per person plus unlimited iced tea. Dinner starts from 6:30PM to 10:00PM.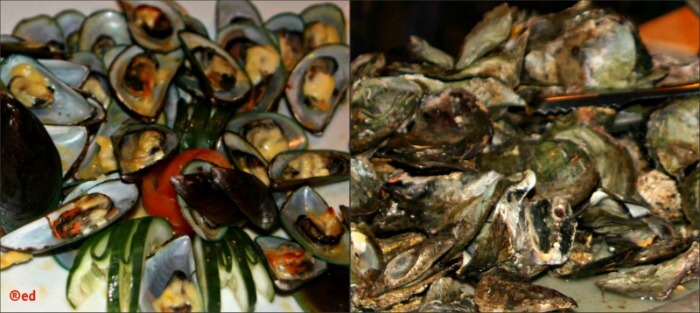 If you have been to Boracay, you know that this type of restaurants serving seafood buffets are scattered from station one to station three, serving same menu but with different presentation scent, texture and taste.
Judging from three days of flavorful journey in this famous island, Beach Café serves the best oysters.
I have no idea how the oysters were prepared but I'm sure it was not steamed. The texture was between cooked and raw.
I guess, they've just poured hot water on it not totally steaming it to bring out its ultimate flavor.
The moment I bit it, it provides sweet juices secretion ....hhhmmm, life's simple pleasures!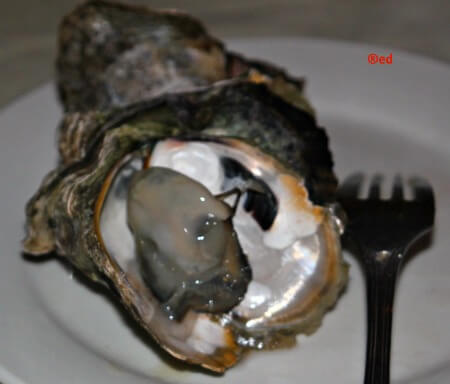 These oysters are the juiciest and fleshiest. Other restaurant served their oysters grilled, I didn't like it grilled because it dries the oyster's meat inside.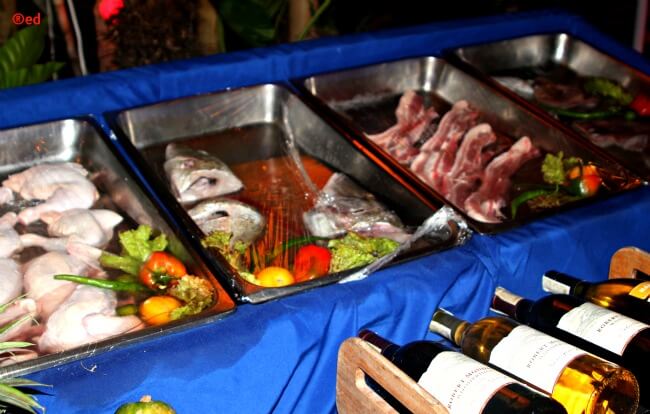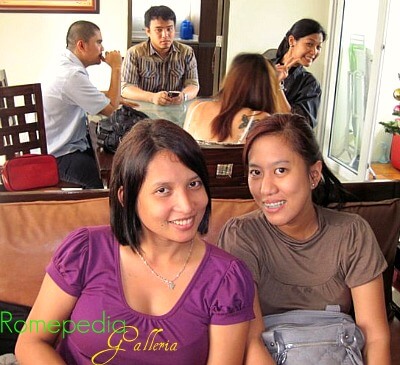 Contrary to what I saw on the blogs, the food were kinda messed up, chafing dishes we almost empty because they were about to close, 'twas half past nine when we arrived.
Grilled Liempo, Chicken, Lapu-Lapu, Porkchop, Squid were served fresh off the BBQ grill.
Oysters, Baked Tahong, Mixed Vegetables, Rice, Lechon Paksiw, and Menudo were also available from the buffet table.
Here's my plate...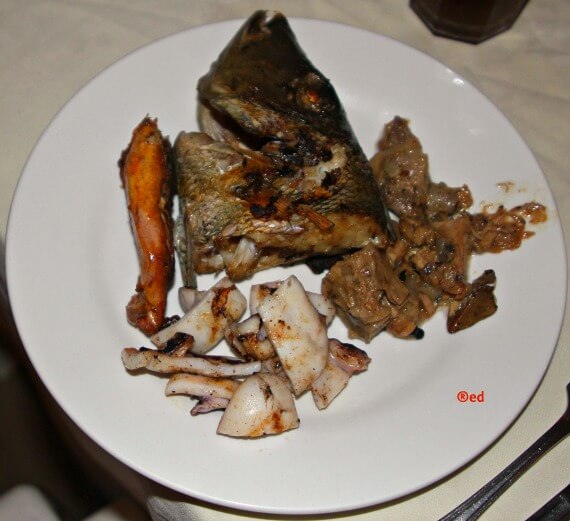 Salad Greens with choice of toppings and dressings are also available beside the Pasta Bar. Josh had creamy Carbonara prepared by the courteous crew right before her eyes ....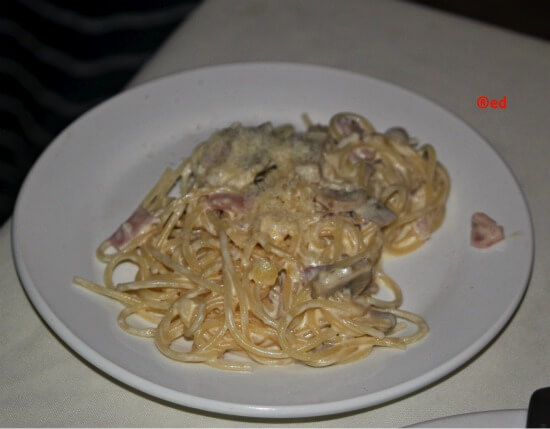 For dessert, we had fruit salad, leche flan, and brownies.....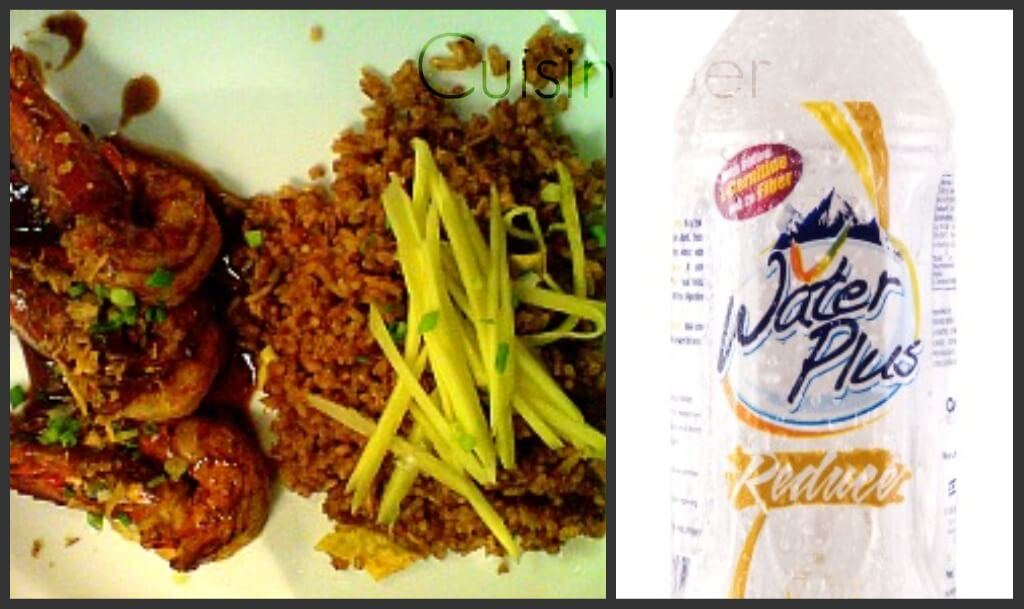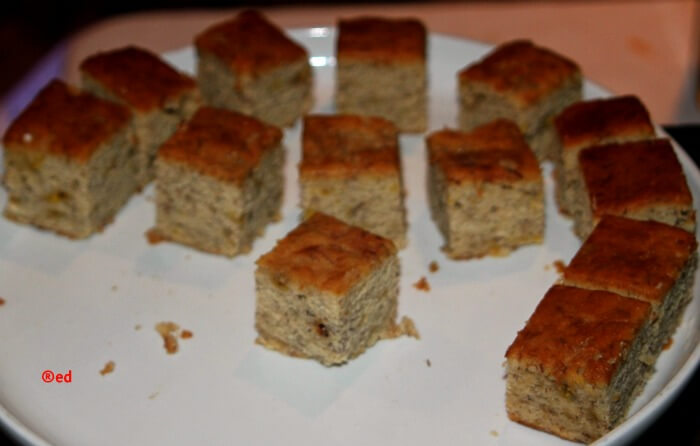 The only regret I had from this wonderful experience was taking good pictures.
The lighting was good for the naked eye but very bad on my camera.
I wish, we arrived early so I could take good pictures when the food were arranged well.
They've a nice setting by the beach.
I would suggest early dinner while the sun sets....