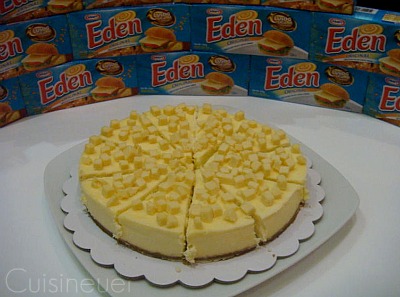 Cheese Cake
When sissy invited me to join the Nomnom Club, I didn't hesitate because I was looking for an online community where we share the same interest, passion for food. Here are the foodies when we had our
First Christmas Party
...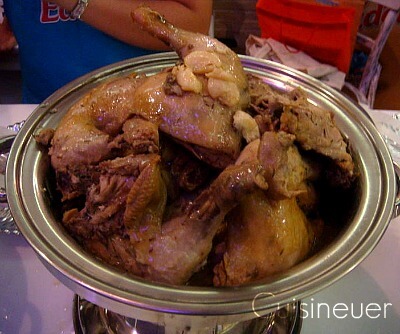 Chicken in Garlic Cloves
I believe that one of the pleasures of celebrating the yuletide season is the foodies. I'm glad I've joined the club just in time for the warmest holiday of the year. Cheesiest cuisines were sponsored by Kraft Eden Cheese. I love cheese! I've enjoyed the yummiest tastes of different local , cheese-inspired cuisines from different islands of the country.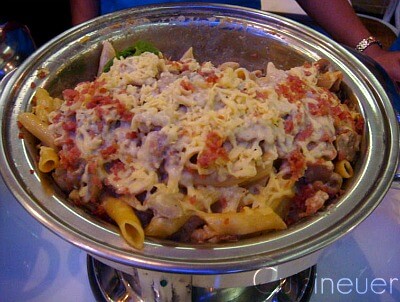 Creamy Carbonara
As early as September, we started to celebrate Christmas. It is the best and longest Christmas celebration in the world. Like you, this is my favorite holiday. It is the most awaited holiday and happiest celebration in the Philippines. This year's Christmas is extra special because it is the cheesiest!!!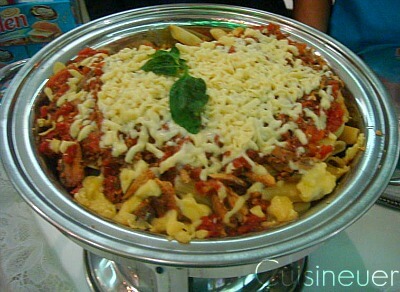 Spicy Sardines
The Kraft Eden Cheese's campaign for the longest Christmas food celebration in the world celebrates 100 days of Christmas, featuring 100 towns and its 100 unique cuisines. The Town with the most number of votes will receive Two Million Pesos worth of prizes.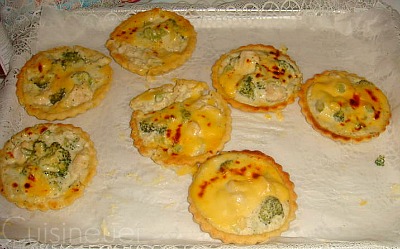 Chick Magnet Quiche