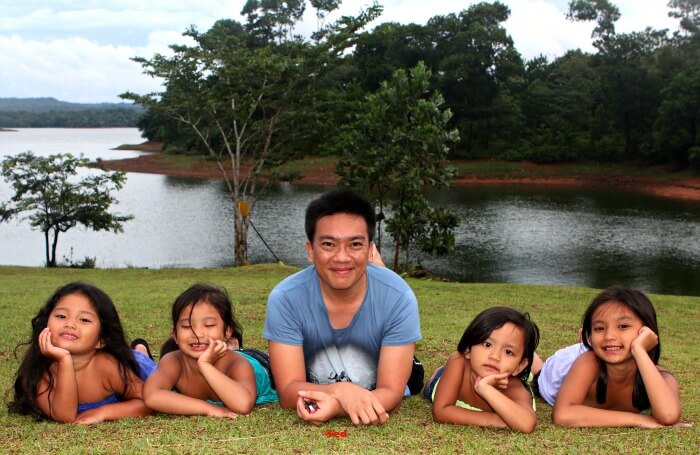 Continuing their occasional travels and vacation spot discoveries, Rome and his usual travel buddies, his cousins and nieces, checked out the lakeside Porta Verde Resort in Cavinti, Laguna …and this is the last blog post of their three days, two nights stay in the rustic resort.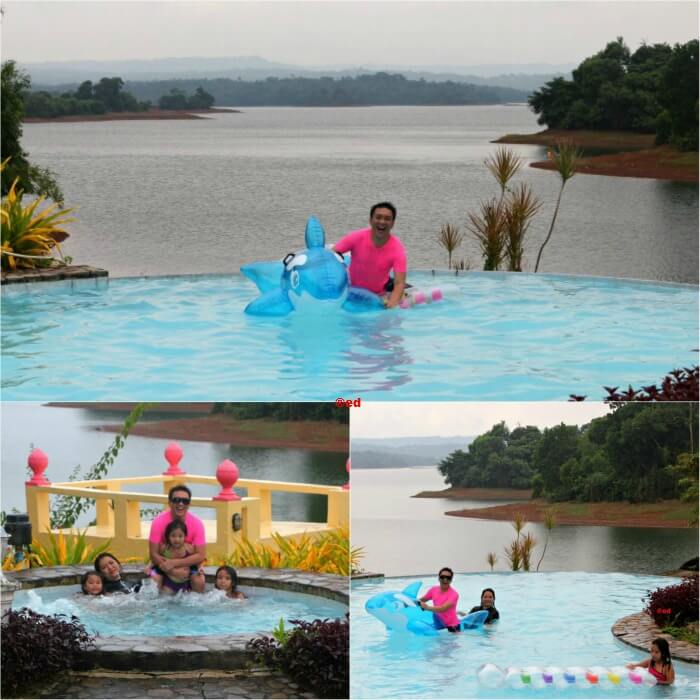 Ideal for family outing or team building, Porta Verde Resort is only 2 and 1/2 hours drive from Makati, South of Caliraya Lake, just 20 minutes away from the quaint town of Pagsanjan. It's a perfect retirement home, Rome thought.
Standing high above a hill, the resort has a picturesque view of the calm waters of Lumot Lake where they went
kayaking
and had a
Short lake tour
. From
their room
, an exotic-oriental influence villa; Duhat Lanai Suite, the view provides an inviting and panoramic vista of a small swimming pool. The pool has an open Jacuzzi, a kiddie pool and a wooden sundeck with scattered hand-crafted cabanas and hammocks.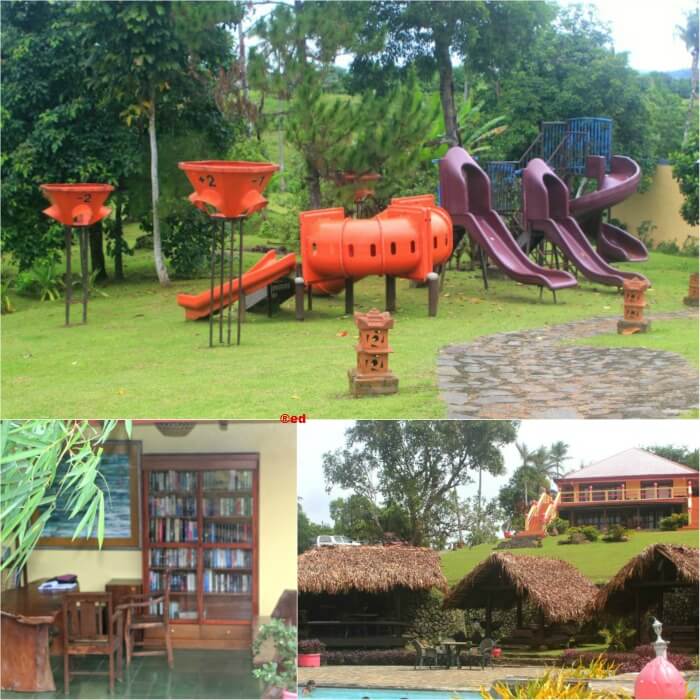 There's a small playground near their suite and it was such a good time for the kids. They alternately switch from swimming to playing, sliding and gliding on the play zone all throughout their stay.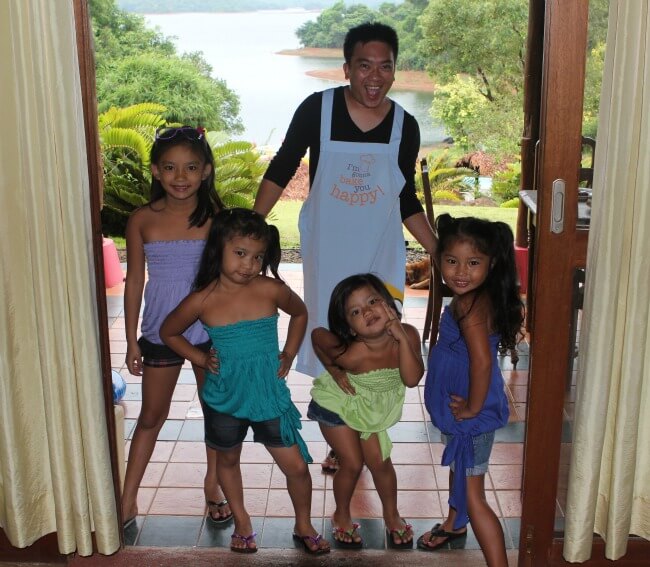 The resort offers plenty of family friendly activities such as fishing, camping and rafting. There are also handful of paperbacks and books for solo travelers. And unlimited, beautiful backdrop for photographers….