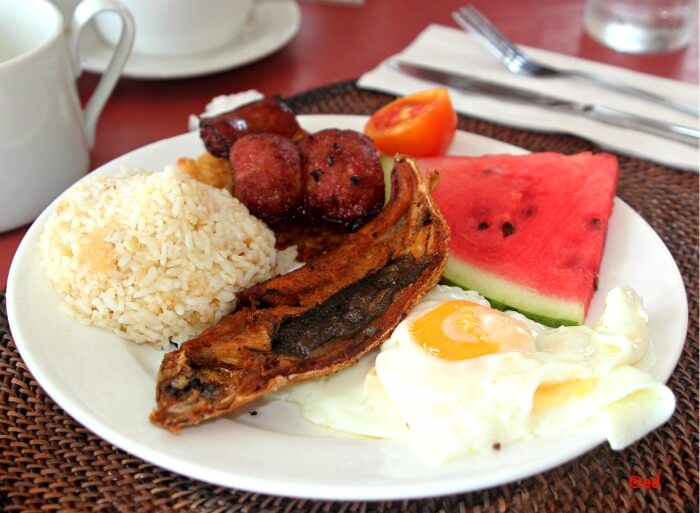 Beef tapa, smoked fried milkfish, eggs, toasts, cheese, tomatoes, watermelon, brewed coffee, and canned juice.....that's what we had for breakfast on our first day at Nigi Nigi Nu Noos 'e' Nu Nu Noos Beach Resort in Boracay.
We all felt that no meal has quite the same power as Filipino breakfast so the three of us chose another Filipino set of breakfast on our second day and some add on. Pretty big, eh? We've chosen the healthiest way to start our 2nd day in Boracay because that day would be full of activities. In fact, it was a very long day. Activities we had will be revealed on my travel blog soon.
Carl can't get enough of milkfish he missed it so much after a year of working overseas. This time, he ordered additional longanisa, a Filipino sausage that I'm sure not available in Angola.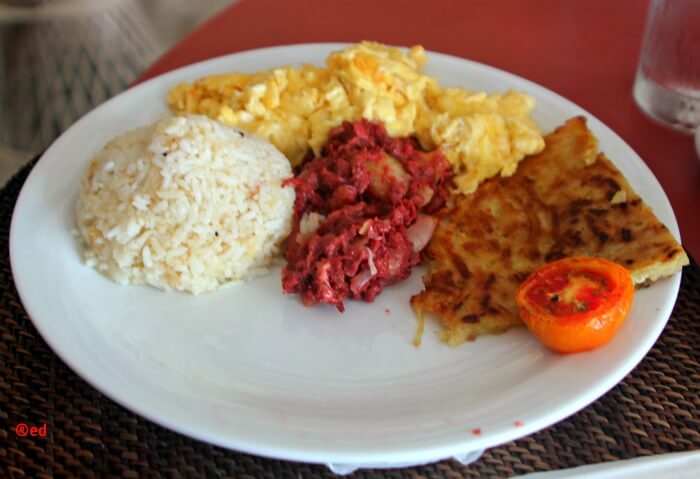 Josh had corned beef, fried rice and eggs with cheese while my choice was tocino (sweetened cured pork), a traditional Philippine breakfast.
Nothing has changed since the last time we dine in here, the dishes were extremely delicious and servings were huge. Oh, not to forget the tomatoes! It was firm and not soggy, love it!