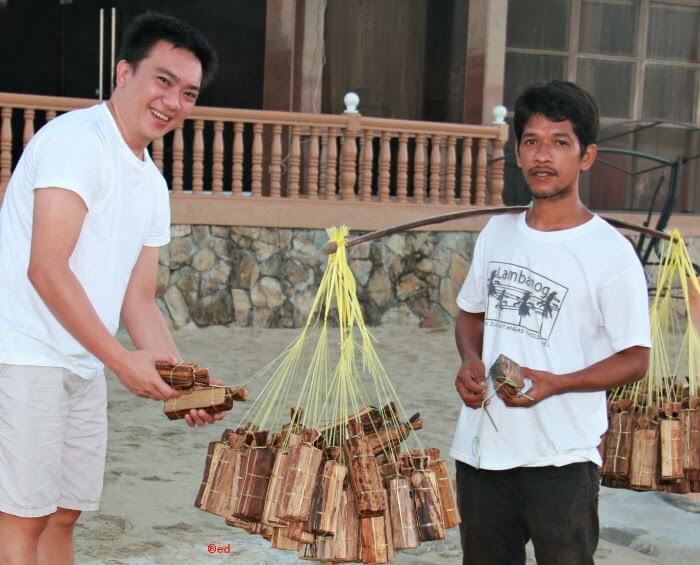 Who would have thought that even the Bucayo, a Philippine delicacy, evolve?
By the shore of Laiya beach in Batangas, I found this Batangeno vendor selling this Honey Macapuno Bucayo early in the morning. From the usual Bucayo that I knew, which is sugared coconut strips, this one is made from macapuno. They also added honey as sweetener and peanuts in it for a nutty taste. Packed in a box-type wrapper made from banana trunk, it brought authentic and vintage tickles in my palate.
This Philippine street food is perfect for dessert.