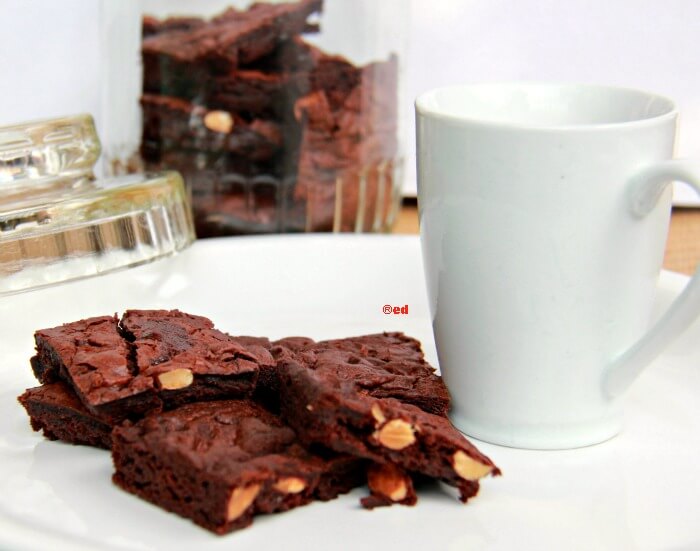 My niece, Gaby, came back from her afternoon class showing me her multiple stars stamped on both of her arms. I told her to get her reward inside our Lola's old jar. I've just baked Fudge Brownies to be brought to my officemates courtesy of Maya Kitchen's Fudge Brownie Mix again. I adore my Lola's vintage jar! I took a picture before I let her get a piece of brownie.
"Hmmmm", she said while smelling the freshly baked fudge brownies as she opened the jar. I also get one... it was very delicious. It was my first attempt to bake brownie (ooppps my second actually, here's my
First
)... and I'm proud, it was a great brownie, a fantastically moist with a fudge-like density. The secret? Do not to overcook it if you want to achieve a moist, fudge-like density brownie.
Before I knew it, we've already eaten almost half of it. More hhmmm and uhhmm, I have nothing left to bring to my officemates. Well, maybe next time *wink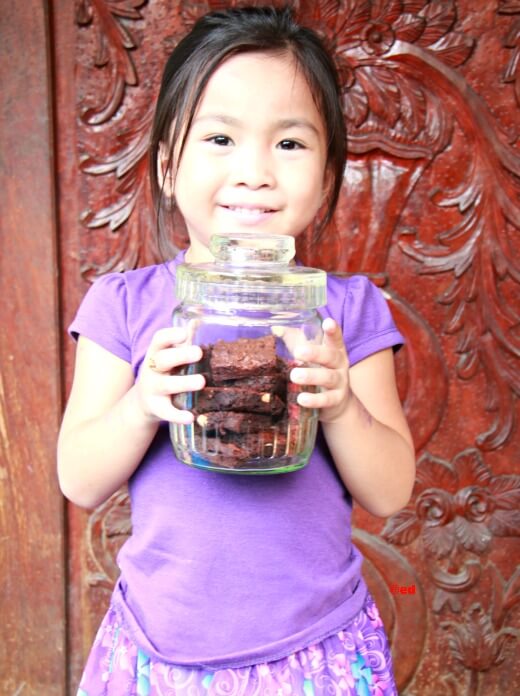 What You Need:
1/4 cup oil
1 medium egg
1 tablespoon water
1/4 cup almond nuts, roasted
1 pack The Maya Kitchen Fudge Brownie Mix 230 grams
Here's How I Did It:
Preheat Oven to 375 degrees Fahrenheit or 190 degrees celcius.
Brush sides and bottom of a 9 by 5 by 1 inch brownie pan with oil.
Blend oil, egg, water, nuts and cake mix in a bowl. Mix until smooth, about 30 strokes. Scrape sides and bottom of the bowl.
Pour batter onto prepared pan and smoothen the top.
Bake for 15 minutes or until done.
Cool then cut into 3 by 5 inch squares.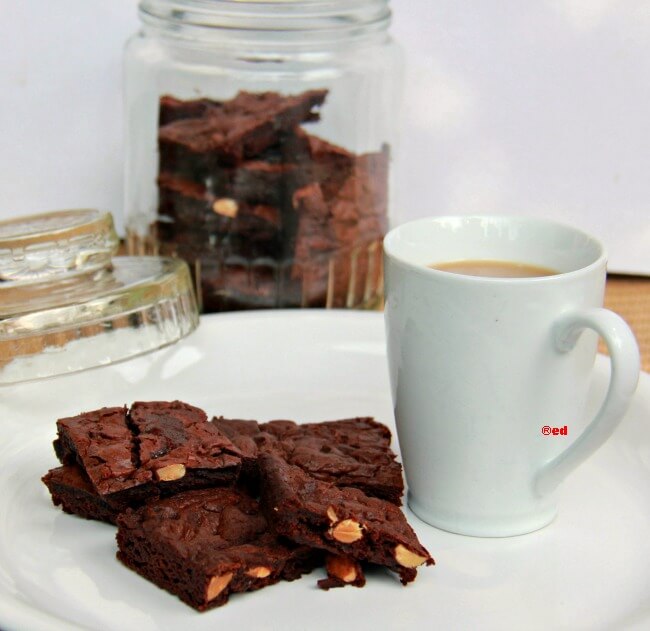 For oven toaster: Line the sides and bottom of an 9 by 5 by 1 inch loaf pan with aluminum foil, glossy part side down. Brush with oil. Follow steps 3-4. Cover pan loosely with aluminum foil. Bake in oven toaster for 20 minutes, turning the pan sideways every 4-5 minutes or until done. Cool then cut into 3 by 5 inch squares.