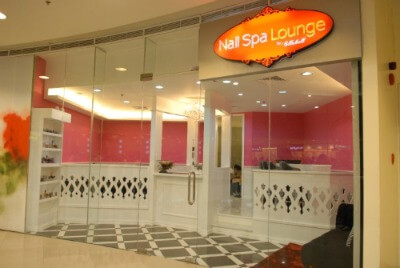 Nail Care is important when it comes to personal grooming, it is extremely important because our hands are always visible. I always cut my nails regularly, I've never been to a spa to pamper my nails with top quality nail care.
The reality is that there are many women (and men) that cannot afford, or have the time, to seek services and chooses to perform their own nail at home and I was one of them until I received an
invite to try out the best treatment at the Nail Spa Lounge in SM Megamall. I was very excited!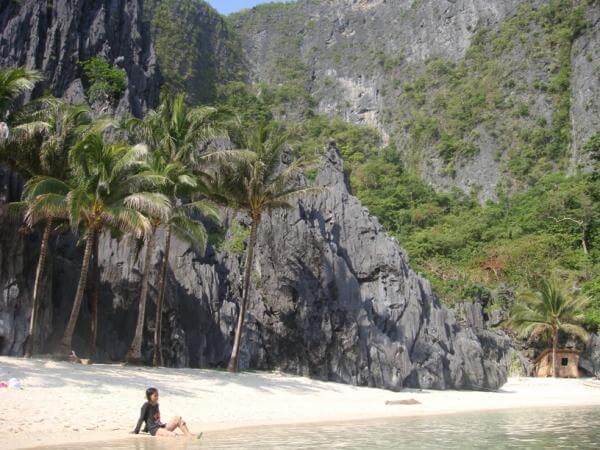 Upon entering the salon, I was accommodated warmly by the staff. I noticed the interiors, light , clean, organized and cool in the reception area while black and white inside the treatment area, definitely love the atmosphere inside, very comfortable and relaxing. One staff approached me offering hot tea or iced tea, I chose iced tea.
Who said that only the ladies needs top quality nail care? Everybody do...specially men.
Nail Spa Lounge
Offers wide variety of services at very affordable prices. They are offering terrific manicures and pedicures, special treatments, designer nail arts, gorgeous nail extensions, scrub and massage, and waxing. I had Prima Dona Hand/Foot Spa Treatment, Php 1,245.00.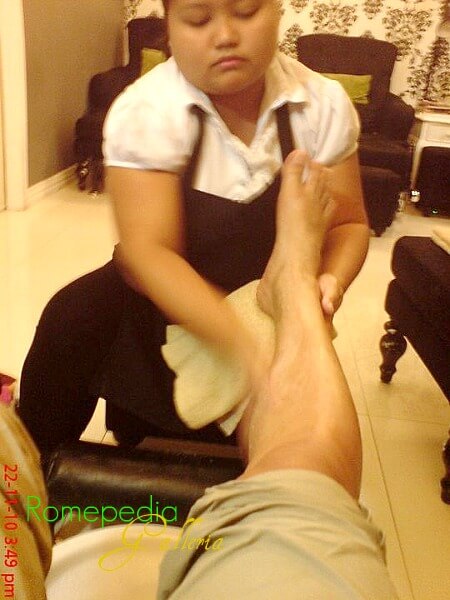 Treatment started by soaking my feet in warm, bubbly water. Then, my feet and hands were exfoliated for like 10 minutes. They put on mint mask to dry. Then they gave me a very soothing massage, feels like im in heaven. The best part was when the staff steamed my feet, they put on the glove with olive serum on my hands, I soooo love the smell, I started to fell asleep. I swear, while writing this, I still smell the olive serum.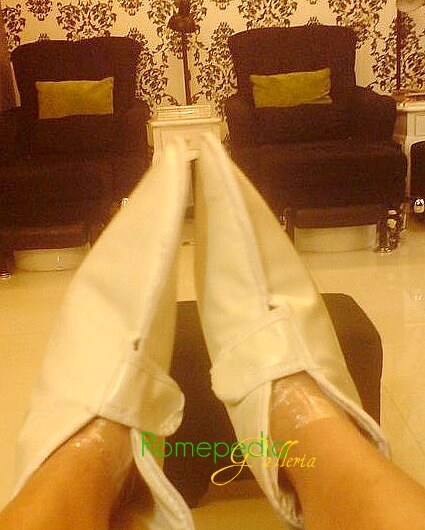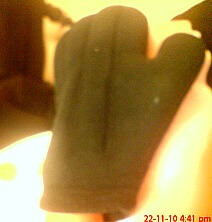 They say that it is the mirror of your personal hygiene. If you want to know how clean the person is, look at his/her feet. I felt very relaxed and satisfied after 2 hours of treatment. I really enjoyed it and promised myself to go back every month.

Nail Spa Lounge by Ellabell
5th level, Mega Atrium
SM Megamall
Numbers to contact for booking or reservation:
470-3790; 09326131341

OPERATING HOURS:
MON-THURS:
10:00AM - 9:00PM
FRI-SAT:
10:00AM - 10:00PM
SUN:
10:00AM - 9:00PM
PAYMENT OPTIONS:
cash
credit cards(visa, matercard)