Café Sol
Terrazas de Punta Fuego
Nasugbo, Batangas, Philippines
Phone Number
(+63 2) 843-8700, (+63 43) 729-0180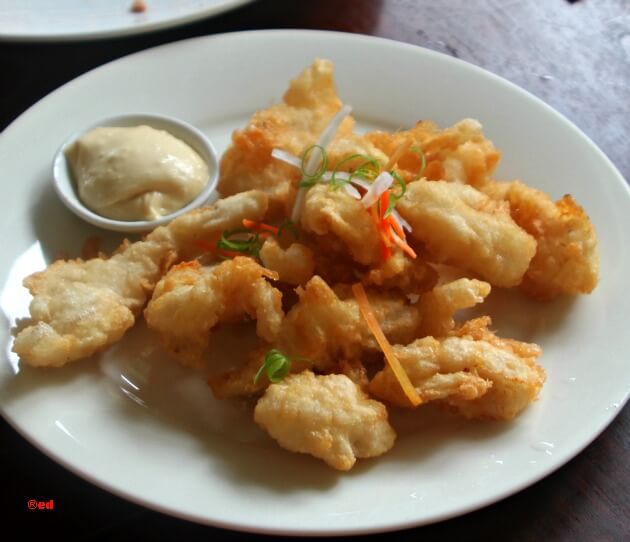 Calamares, Php 365
Trick or Treat?!
Of course, for the grown ups like you, sweets and candies won't do good anymore. So here's my treat for you ....read on.
Everybody would agree: A better way to treat ourselves and to escape the hustle and bustle of Metro Manila is a tranquil escapade and a contemporary and sumptuous lunch overlooking the glittering West Philippine Sea... and that's where I'll treat y'all for lunch today.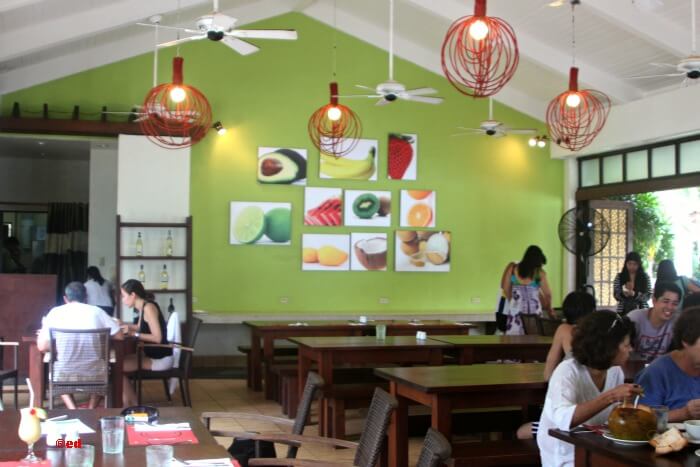 Set in the exclusive residential village of the country's elite, its relaxed and unpretentious atmosphere makes Café Sol in Terrazas de Punta Fuego in Nasugbo, Batangas promising. The open-air and seaside restaurant's first offering was a breeze of fresh air coming from the sea when we came in. The air evokes a real sense, a feel that we were on a Caribbean holiday.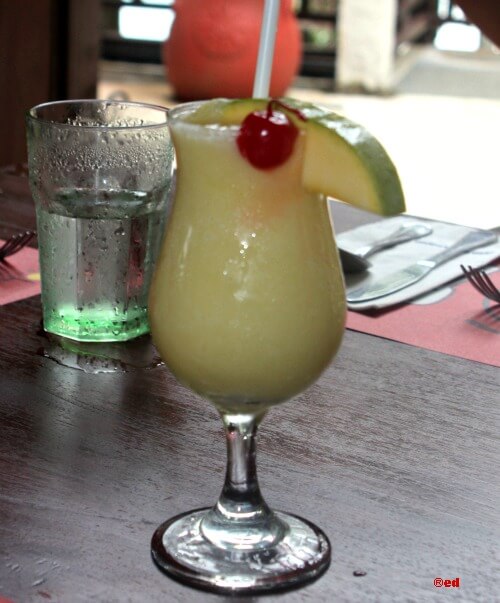 Green Mango Shake, Php 150
My cousins, my niece Ykaie and I were there to take our Official photo-shoot late lunch while waiting for the check in time in Punta Fuego at 2 PM. We occupied the just vacated spot in the soft lighted corner of the restaurant. The dishes were fairly priced as I browsed through Café Sol's menu considering that the restaurant is located in luxurious residential peninsula of some of the Philippine richest.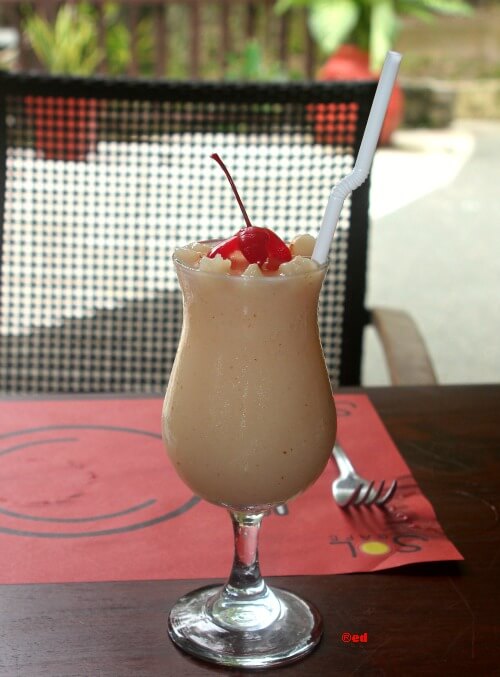 Lychee Shake, Php 150
I've tried Lychee Shake and Peachy had Green Mango Shake to quench our thirsts while finalizing our order. Anney and Ykaie were at the poolside, photo shooting (what else?). Although lunch time had passed, the waiting time for our order was quite long.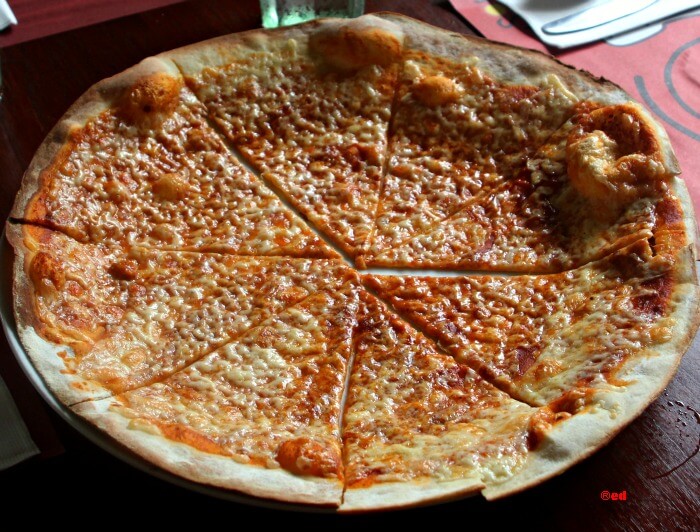 Margherita Pizza, Php 365.00
From its uncomplicated offerings, combining locally sourced ingredients, we have had Calamares, Margherita Pizza, Buffalo Chicken Wings and Turon de Ube with Sweetened Banana for our sweet course. Margherita Pizza was cheesy, hot, and fresh but the crust was too thin. Pieces of Calamares were all good though but nothing extraordinary.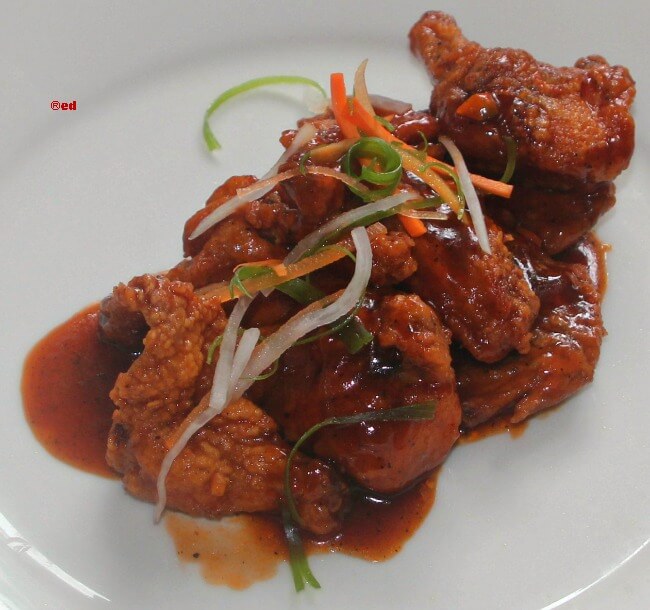 Buffalo Chicken Wings, Php 265
Ykaie liked the Buffalo Chicken Wings albeit spicy. Its thick and flavorful sauce was married perfectly into each bones. Our gastronomical affair's highlight in the green-painted Café Sol was the dessert of Filipino fusion: Turon de Ube with Sweetened Banana. Turon's sweetness and banana's light texture was indeed, a perfect happy ending.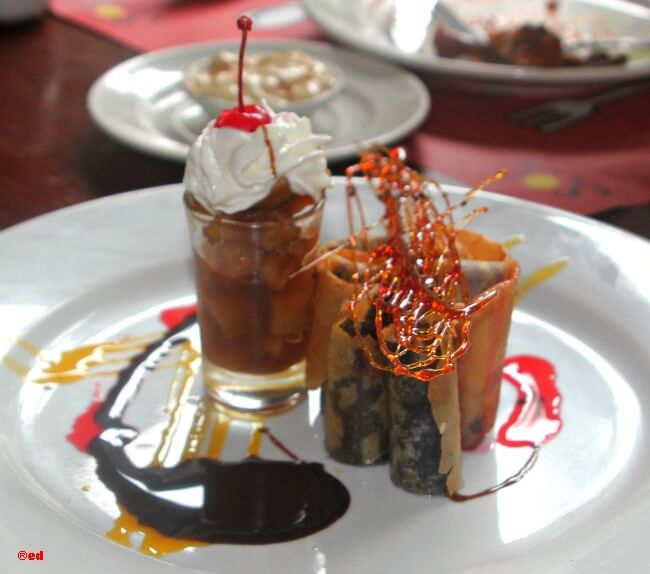 Turon de Ube with Sweetened Banana, Php 225