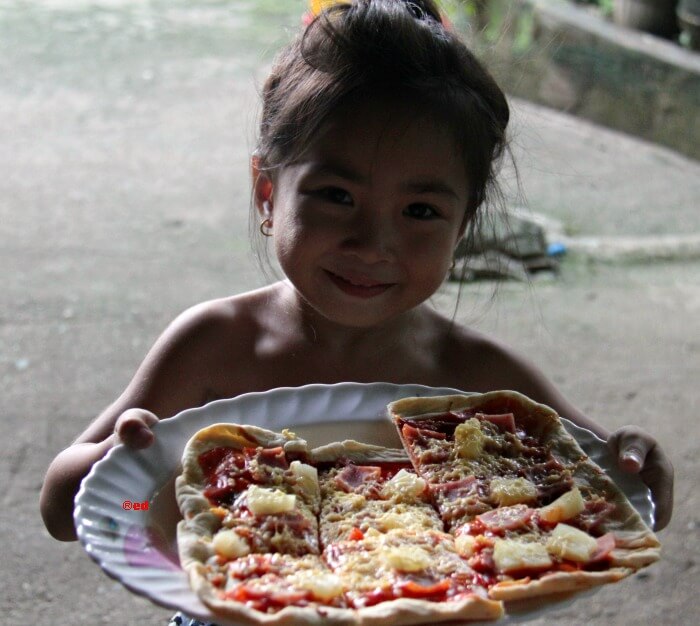 18, 749 times and counting, we always do this kind of family bonding...kitchen bonding. Be it on family members' birthdays, christenings, holidays, celebrations, family reunions, whether there's a special occasion or just another ordinary Sundays. Freshly cooked, homemade pizza, nothing less, is the real treat to everyone's senses.
When I came here in Manila back in 2005, this family tradition of pizza making of my second cousins was introduced to me when they had a family reunion. I remember, nieces and nephews were the ones tasked to slice hams, bell peppers, mushrooms, olives, bacon and other ingredients that would top our pizza. It was also our job to wash countless dishes, clean the counter, and run for the missing ingredients to the nearby convenient store, worst, to the far wet market or grocery store.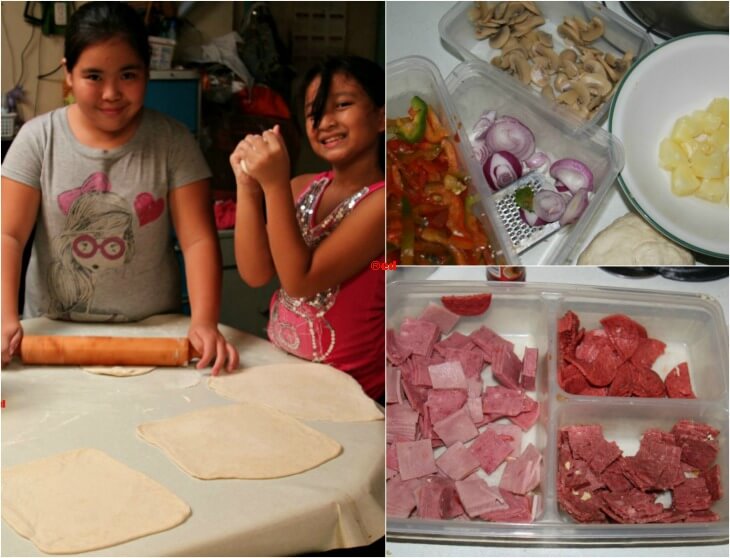 The toppings of our pizza is similar to what we can find in the local pizza parlor. It may vary on the mood, celebration, and other dishes on the occasion. The real deal is the dough.

The dough was originally made by our Tito Efren who used to work in a cruise liner as an assistant chef specializing in Italian cuisine. We've been using that fresh pizza dough for years. However, the pizza crust ingredients and process is a family's treasure and I'm afraid, to share is forbidden.
Later on, my Tito Efren passed the pizza crust recipe down to my cousin, Ate Tess, who kneaded the dough on my birthday last May. On that day, my cousins and I officially graduated from cutting and shaping pizza crust as well as slicing pizza toppings as we trained our nieces on how to do it... We are now in-charge in financing the ingredients, argh!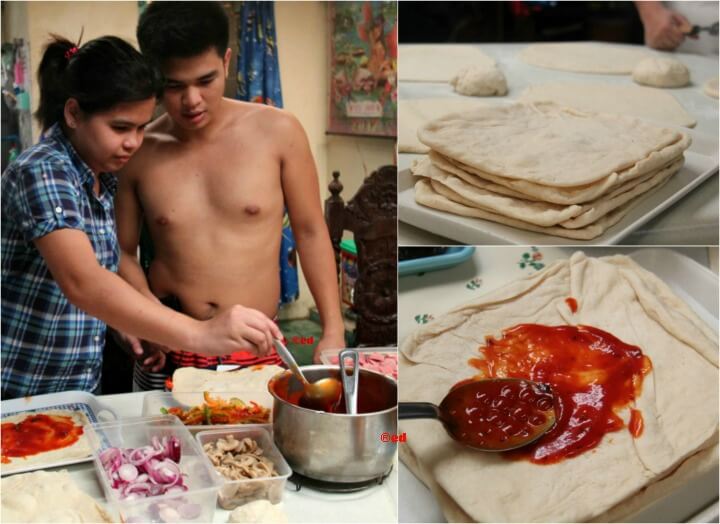 And because it was my birthday, I financed the toppings while the dough expenses were sponsored by my cousin. For the toppings, we had ham, salami, mushroom, onions, bell pepper, cheese, pineapple chunks and ready made pizza/spaghetti sauce from Del Monte.
Ate Tess guided our nieces Shy and Chellie on how to form and shape the dough until smooth using a rolling pin. Shirtless Joffrey and his girlfriend Candy joined us, they were assigned to spread the sauce and put on some toppings. They topped it with grated Eden cheese followed by ham, salami, mushroom, onions, bell pepper, etc. and then, another layer of grated cheese.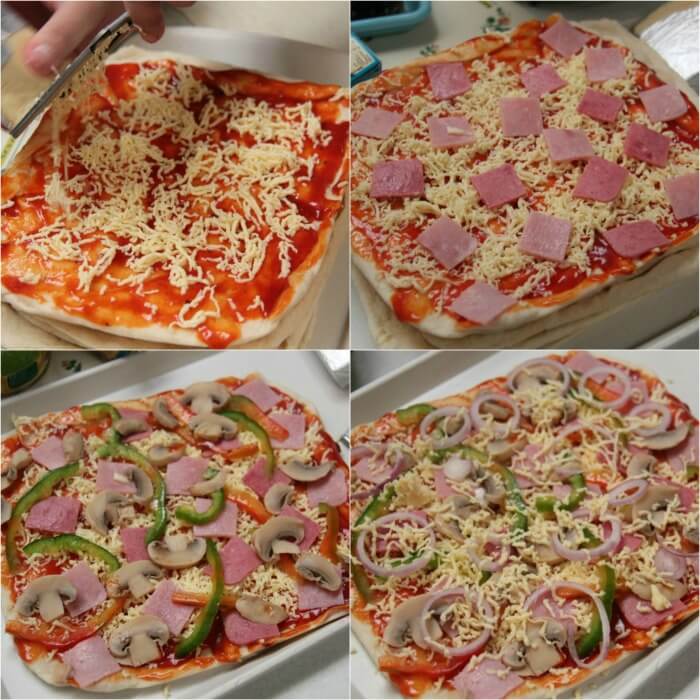 Our usual practice is to put on our own pizza toppings according to our liking and here's my choice of toppings.
It was baked in an electric oven for few minutes. The familiar delicious scent soon filled the air ...and voilà! The food out of family interplay, amidst our catching-up stories came out of the oven crisp, colorful and thin. The pizza is now ready to be eaten. Enjoy!