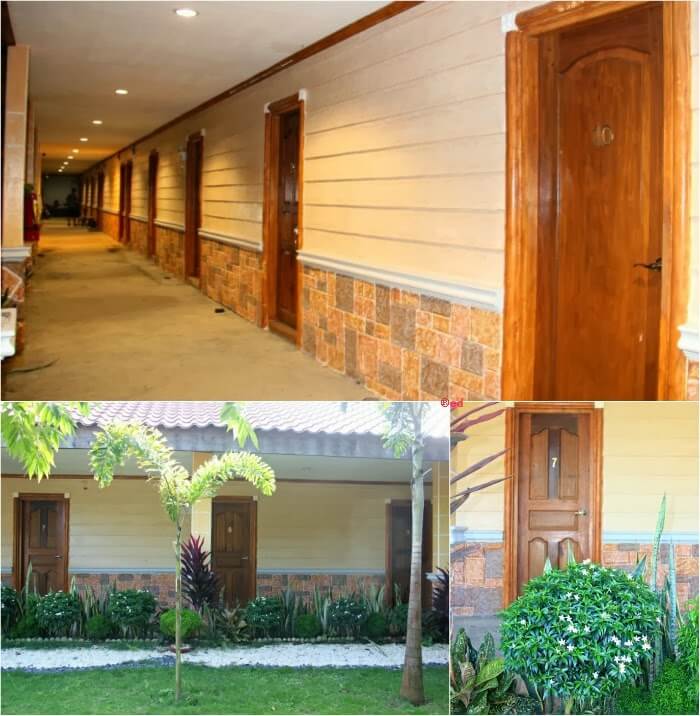 What prompts a man to go from being an aspiring Information Technology expert in the Philippine Capital, Manila, to becoming the owner and host of a garden bed and breakfast in Puerto Princesa City in Palawan? A desire to finally fulfill his true purpose? An early mid-life crisis, perhaps? Or simply acting upon those reflective conversations we have from time-to-time about moving back to the countryside and working for ourselves?
Melvo's Garden Bed and Breakfast, a 15-minute ride from the city's center has been open and is checking in friends and hotel's spillover of guests for less than a year. What's obvious from the moment I checked in is that owners Alexandria, Mae and Jedrik (who hung up his computer job in Manila to live the B&B dream), my nieces and nephew, have the kind of hospitable enthusiasm for their new lives. Funded by their parents, Melinda and Voltaire ( Melvo ), they bought a vacant lot and constructed this 10-room bed and breakfast in Barangay Tiniguiban. What followed next was an ongoing construction of in-house restaurant, garden landscape, and hopefully, swimming pool.
Without any experience in tourism and hotel industry - 'except staying in them' - the siblings worked on, learning as they go. Hurtling towards their first year milestone, they tell me stories about their funny and learning experiences from the guests who stayed and that it's 'been tough but worth it'.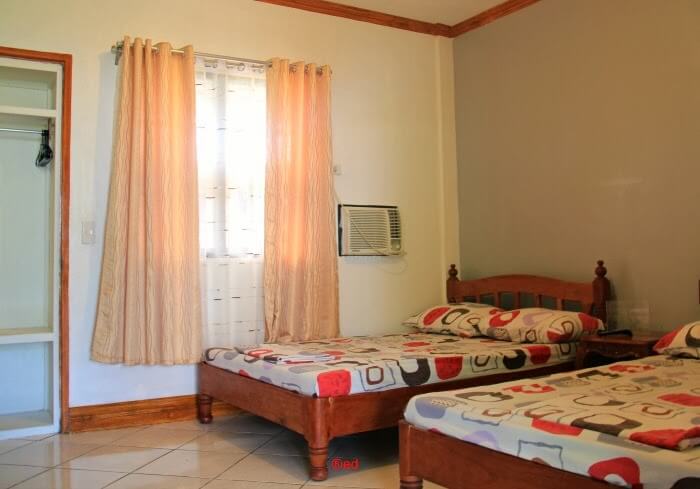 The concept behind Melvo's Garden Bed and Breakfast is that Puerto Princesa, the Philippines' gate to last frontier, doesn't stop and end at the front door of this B&B. Tourists and guests are encourage to discover the city and the whole province. If you are travelling to Puerto Princesa City, either by group, family, or couple and are hunting for quiet, affordable and pleasant rooms to spend the night in, it's better be Melvo's.
As a true blue Palaweño who worked in a hotel in the city some time ago, I have to say that unless you are paying for the five-star experience, hotels are pretty characterless over the city. You have to explore Honda Bay, Underground River, Palawan Museum, Churches, Mitra's Ranch, Ugong Rock, Crocodile Farm, San Carlos River and many more that your three days and two nights are not enough. You just need comfortable accommodation at night to rest and sleep and then go again on the following day.
So what can visitors expect inside Melvo's rooms?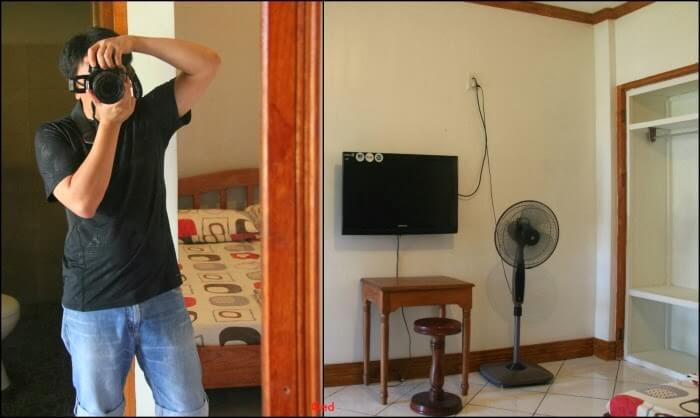 There were two of us, my friend Trixie traveled with me going back to my hometown. We took the air-conditioned, double bed, ensuite room equipped with cable flat screen TV hanging on the wall against the beds, electric fan for extra cooling and body-size mirror. These 10 rooms have closet and private bathroom complete with basic toiletries and can accommodate up to 4 persons for just Php1600 nett, inclusive of personalize breakfast. The B&B maybe a bit hard to find but is 5 minutes away from Robinson's mall.
In spite of their relative inexperience, it seems that my nieces know enough to not scrimp on the essentials. The beds, though a little bit hard, are comfortable and have clean sheets. Plus, fluffy towels and a lovely hot and cold shower! And they have strong wifi connection! This is far removed from your average B&B.