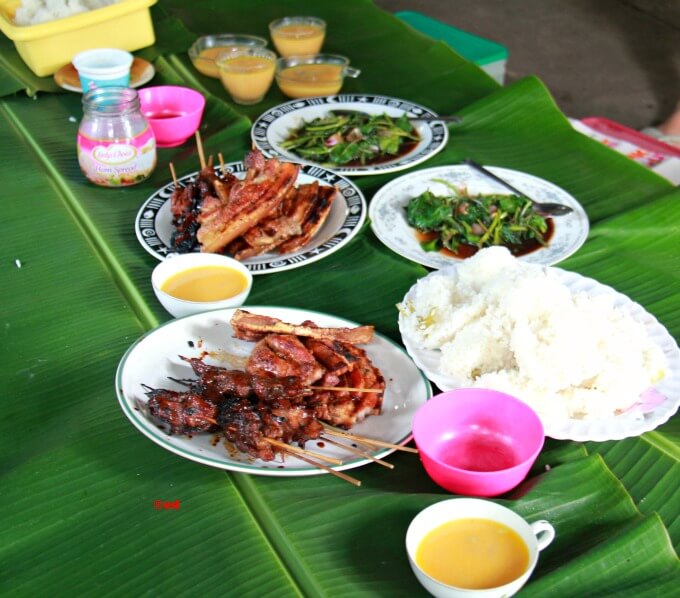 What is a Boodle Fight? It is a Philippine Military jargon for a mess hall banquet, a military style of eating where all the food, normally grilled, are piled into one big tray or banana leaves where every soldier, enlisted men, officer and their guests alike eat from that same tray/banana leaves with their hands as a symbol of camaraderie, brotherhood and equality in the Armed Forces.
My first experience of Boodle Fight or "combat food fighting" was when I studied college at Palawan State University in Puerto Princesa City. I was renting a small room to newlyweds Gloria Gonzales and Major George Gonzales, then Captain Gonzales of the Philippine Marines. My boardmates and I occassionally invited to join special occasions inside the Philippine Marines Camp where Boodle Fights are tradition. The "fight" means food-fighting where you grab and eat as much as you can before the food runs out or else go hungry because everyone else is gorging away. It was such a fun, fattening, and fulfilling experiences.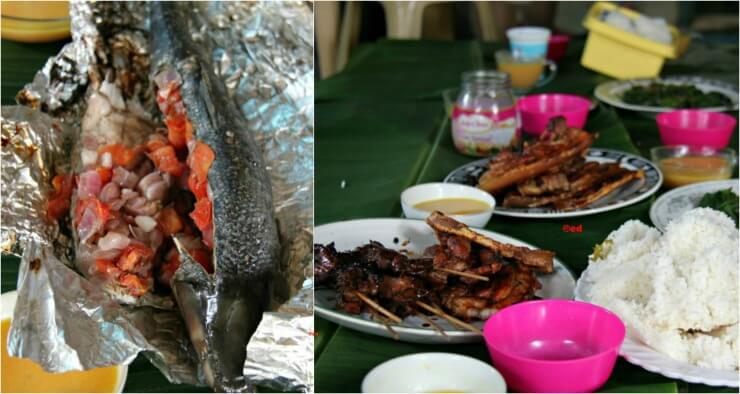 My birthday last May was celebrated in Boodle Fight Style with my cousins, nieces and Aunt in Novaliches. We had char grilled pork, Bangus (Milkfish) with tomato and onion stuffings, Barbeque, Soy Stewed Kangkong (Water Spinach) and Chicken Soup.
This is just the first part of my birthday celebration. Later that day, we made lots of pizza. I'll share it to you on my next post.