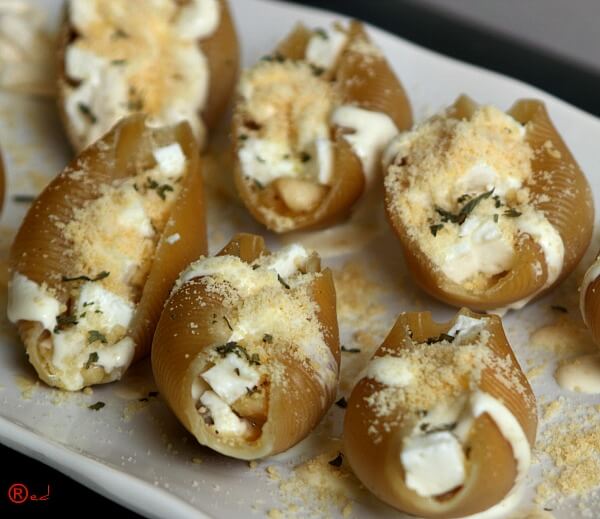 "Get me out of this plate", the Creamy Chicken and Cheese Stuffed Shells that I've made today whispered. Although I'm on low carb, meatless diet, I couldn't say no to the heavenly creamy and cheesy goodness of chicken stuffed inside al dente pasta shell. Hmmm, today is my cheat day, I decided. Do you know that I'm a big fan of cheese of whatever kind? I'm crazy with cheesy food. Among my favorites are Breadtalk's Cheese Floss and Ruffles Cheddar Cheese. I discovered that the stringiness and creaminess of cheese compliment the sweetness of my fresh apple, be it for breakfast or snack. My taste buds are weird, they say.
I have an obsession with color white. White is pristine and it looks cleaner. With food, I think it's just to appease the market. When something is white, you can see at a glance it's not 'dirty'. Next month, I'll be hosting white themed tea party with my nieces and cousins. This recipe will definitely be my entry.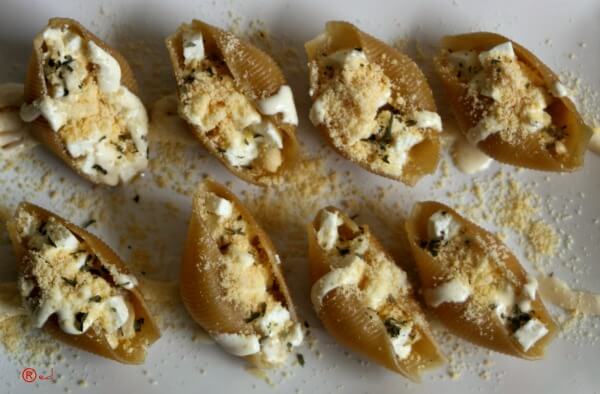 Ingredients:
8 pieces pasta shells, cooked according to package directions
1 tbsp butter
1 small clove of garlic, minced
3/4 cup cream sauce
pinch of salt
Pepper
300 g boneless, skinless chicken breasts, diced
Goat Cheese, diced
Dried basil leaves
Freshly grated Parmesan cheese
Here's how to make them;
1.) With a medium heat start to melt the butter in a frying pan, but do not allow it to burn.
2.) Chicken goes in first, saute for a couple of minutes on one side, then flip and add your garlic.
3.) Pour in your cream sauce. Grind over some black pepper and sprinkle some salt according to your liking. let it simmer until the sauce has thickened.
4.) Let the mixture cool a bit, put it into a small bowl then stuff your cooked pasta shells. Align the shells on a serving platter, sprinkle some Parmesan cheese and basil leaves.
5.) Serve with hot or iced tea for afternoon snack while you play free bingo.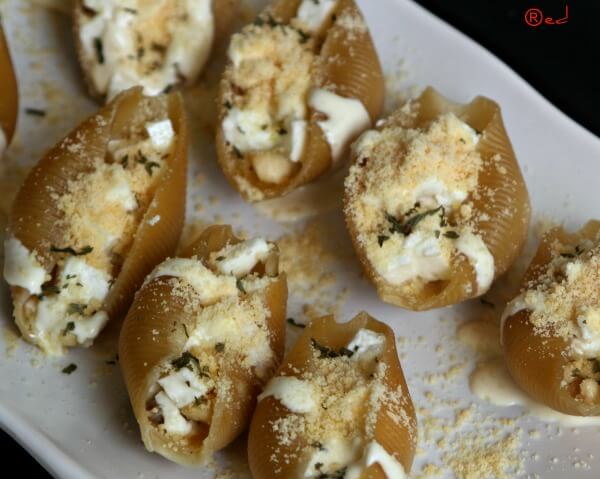 You could bake this dish for a tastier, creamier Chicken Stuffed Shells.