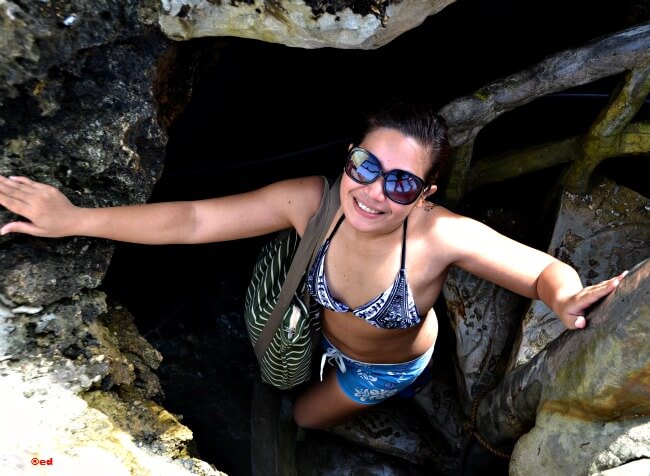 The great majority of travelers who pour into Boracay island don't even realize that there is another world to explore out from the crowded shoreline, their group were thinking the same until they went exploring the nearby Crystal Cove Island Resort.
At first, the island-hopping (also called Leapfrogging) trip seemed destined not to happen as they wait long hours on the beach for their special boat ride. They spent the hours of waiting frolicking on the beach while their guide was looking for available boat as an alternative transport. He was very apologetic for the delay. It was around lunch time when the exclusively rented boat came in. They decided to escape lunch and boarded the boat immediately. Due to the time constraints, instead of leaping from one island to another, they asked their guide to bring them in one island that would fill their inner thirst for adventure.
The island is just a stone throw away, a 15 to 20 minutes ride from the front beach of Boracay or Bolabog. Crystal Cove Island Resort is a 2.5 hectare island, located at Tabon Point, Caticlan, Malay, Aklan catering to both those who wish to just unwind or for thrill seekers. There are various fun activities one can enjoy: sight seeing, cove exploring, spelunking, hiking and snorkeling, and swimming.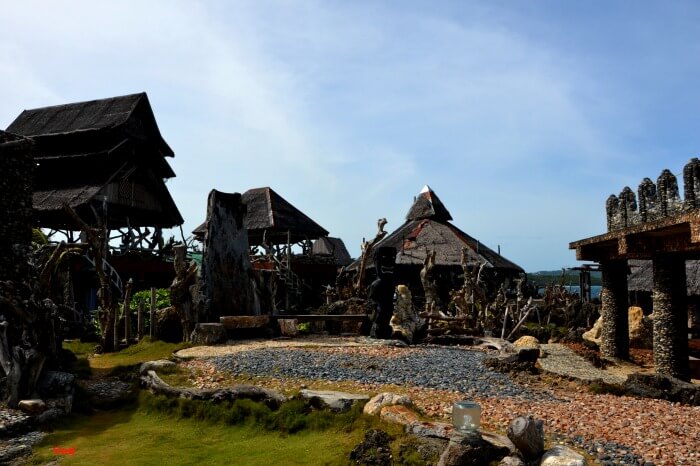 Picnic Area


They docked safely in the island and paid PHP. 200.00 at the entrance, Crystal Cove Island does not impose any time limit in the island during island hopping tours for a particular day. They hiked atop the hill and were captivated with the view overlooking the sea with mini islets that surrounds it.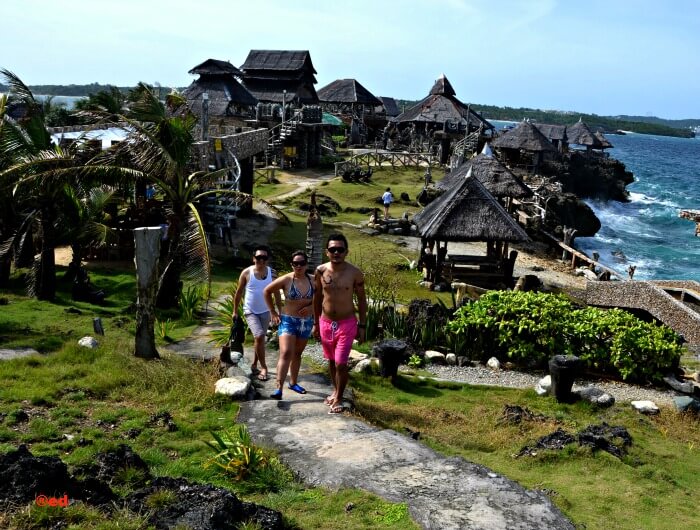 The rocky contours of Crystal Cove With its staggering variety of terrain could have been custom-built for hiking. Hiking trails have been built to suit walkers of all fitness levels and offer some truly magnificent mountain scenery as it links the 2 caves of Crystal Cove.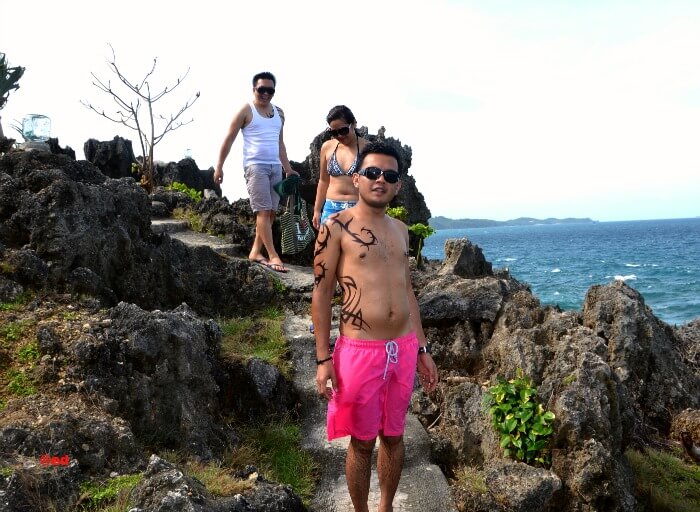 They reached cove 1 and were smitten by by its natural charm. Josh had a hard time negotiating to climb down the cemented stair passage that's just enough for human body. No need to wear protective suits, shirtless Carl hop here and there like a kid. They wanted to swim underneath but hesitated because of the strong current on that day.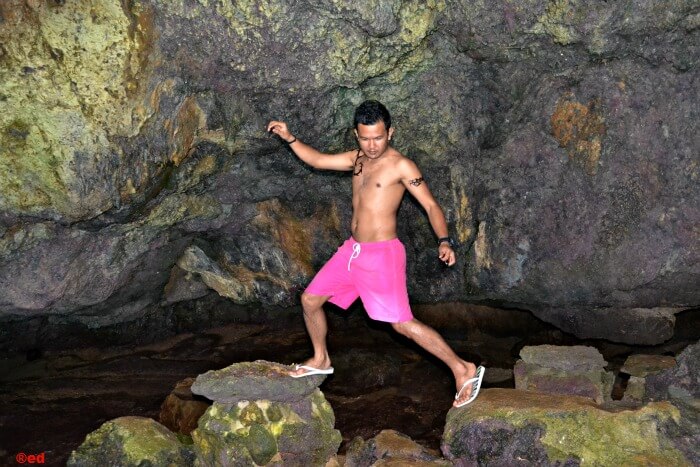 They traced the pre-charted paths for another 20 - 30 minutes hike to the next attraction of another inviting cove called cove 2. Along the way, they stopped several times to stare at the beautiful scenery, chatted and took pictures of them together.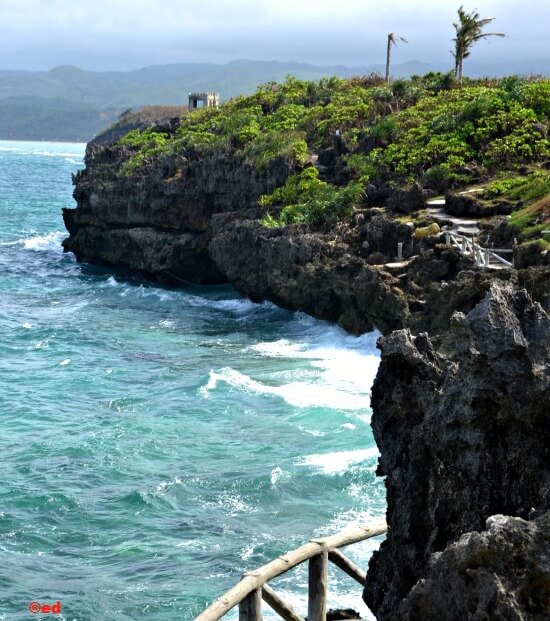 The water emits a siren call against the treacherous and rocky hill, Rome slip into a different frame of mind, he felt electric. It was beautiful, stunning and amazing! It was a fascinating experience to be closer to nature.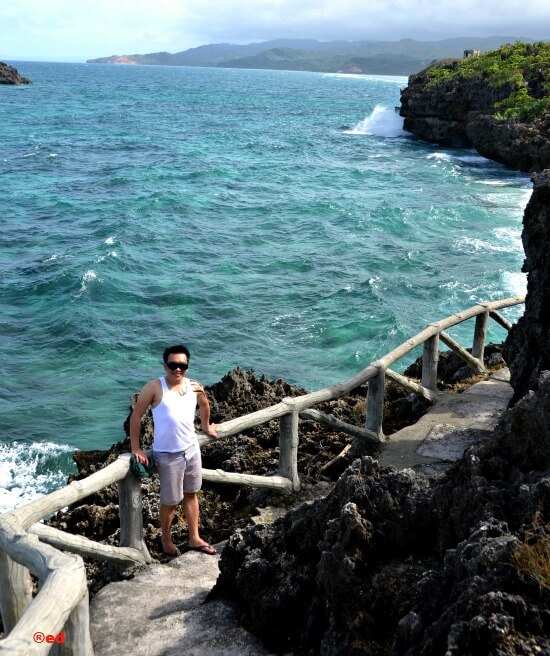 Tour guide is not necessary you will not lose track in the island. Picnic areas, nipa huts and resting places are scatted throughout the island in case you want to have a break or take a nap. Cottages are also available should you want to stay overnight.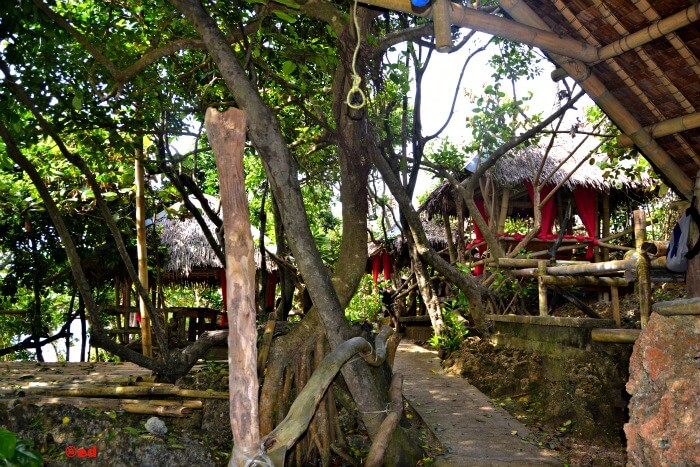 Exploring Cove 2 was an intrepid journey. Adrenaline kicked in as they crawl inside the tunnel of cove 2 and experience another striking cove.

Rome got claustrophobic, he was a little bit scared to be trapped by rising water inside. He can never imagine himself crawling into a cave but gobsmacked when he saw what lies at the end of the tunnel...it ends to the deep blue and angry sea. While both Rome and Josh wondered why most cavers search for a cave's end, Carl seems to find the answer.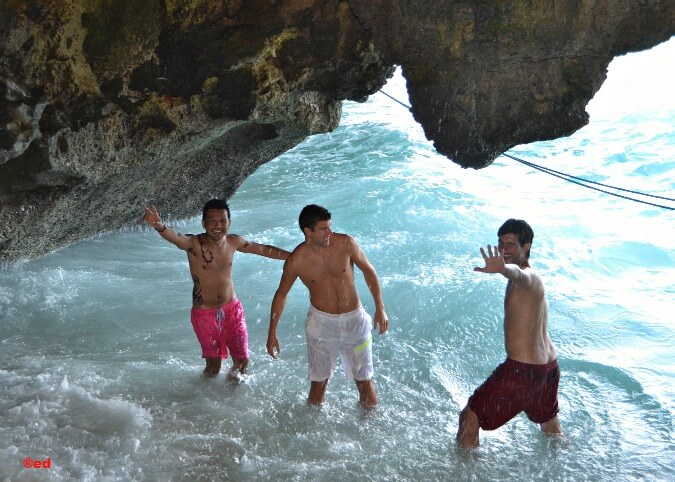 The cave is unique - it is real wonder of nature. To visit this cave gave them a special feelings - Trust and unrelenting friendship.