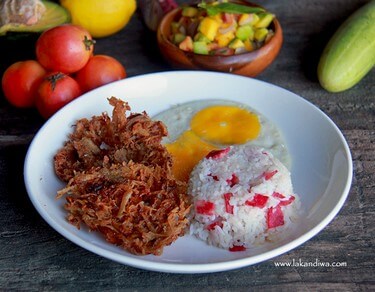 Good morning, ka-diwa! I've seen a lot of chicken dishes on my timeline today and I'm very excited to share mine. Thank you for the Ayuda of the local government, poultry has become the saving food for the whole community as whole chicken has been distributed per family.
Dressed chicken has been very affordable too since the pandemic. I hope you were able to stock plenty, make Adobo if you don't have freezer and store in a cool, dry place to last for days. I love chicken and will probably stock more should the cost keeps going down, hopefully.
Currently, there is an oversupply of poultry around the country and according to the mainstream media it's because the COVID-19 pandemic slashed demand from restaurants. I can't believe that farm gate prices will fall to as low as P30 from P70 per kilo as quoted in the article. However, the price is still high at Php 150 to Php 180 per kilo here in El Nido, why?! On a side note: I once read from Bill Gates Blog, raising chickens would solve a huge problem and the ultimate solution to poverty. I understand why when I
read his points
and if in case I survive this pandemic, I'm planning to raise chickens too as alternative source of income and to stay alive.
Going back to our chicken supply, many of us made Adobo out of it, the easiest and tastiest recipe for us, Filipinos, Ikr? And if you're tired of Adobo, here's a creative idea on how to turn leftover chicken Adobo into new meal.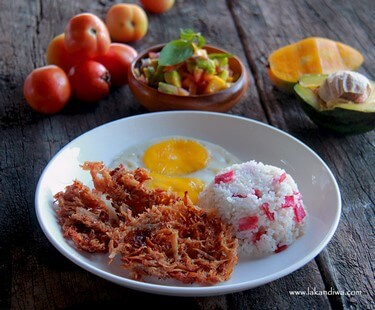 Ingredients
500g leftover chicken Adobo
1 cup oil
Directions
Shred chicken Adobo along the grain.
Heat a frying pan and add the oil.
Once oil becomes hot, fry the shredded chicken Adobo in medium heat until becomes crisp and golden brown.
Turn-off heat and transfer fried Adobo in a separate plate lined with paper towel to absorb the oil.
Serve with fried rice, eggs, and mango-avocado salsa by the side (I will share how to make it tomorrow).
Happy Eating!