One of the world's foremost and prestigious coffee brands – Di Bella Coffee of Queensland, Australia has arrived in the Philippines. And as a forager of good tasting, lovingly made, and perfect to the last sip cup of coffee, I didn't hesitated but was very thrilled to attend their launch yesterday.
We had dessert pairing held at Epicurious, L/G East Wing, Shangri-La Plaza Mall. Together with Cravings Group, they want us, coffee lovers, to taste the perfect partnership of coffee and desserts!
Serving more than just coffee goodness - This exciting collaboration has been set in motion throughout all Cravings Group restaurant chains – Cravings, Epicurious, Lucia Ristorante, Lombardi's, C2 Classic Cuisine, B&P, The Blackboard by Chef Michel and The Coffee Beanery (TCB) outlets nationwide beginning October 28.
Under the collaboration, Phillip Di Bella will not only bring its sought-after gourmet coffee products, but also its "crop to cup" philosophy in the Philippines. Di Bella's owner, Phillip Di Bella – dubbed as Australia's "Coffee King" – is a well-known entrepreneur and philanthropist who has raised the standards followed by coffee farmers and Australia's coffee industry in general. His extensive experience, combined with community-building vision, makes him one of the most successful and deeply admired influential personalities in today's international coffee making industry.
36 cafes and restaurants with a wholesale supply project to begin in the near future, bringing in the Philippines their 'crop to cup' philosophy via a partnership with The Coffee Beanery of the Cravings Group. "The Cravings Group is proud to partner with Di Bella. Not only do we raise the bar of café concept by presenting customers with new world-class coffee choices; we are also more than happy to create positive impacts to Filipino coffee farmers," said Marinela G. Trinidad, CEO of The Cravings Group.
"With this partnership, the Philippine coffee industry also stands to gain so much. Di Bella is very intent in supporting The Cravings Group educate and train local farmers with ethical, sustainable coffee bean-growing practices. By learning and adapting such renowned leadership, excellence and expertise, Filipino coffee farmers will have the opportunity to learn and eventually harvest the best-quality, locally-grown beans which in turn give Filipinos the best cup experience," Trinidad noted.
As for the "cup" part, Maui Mauricio, Brand Manager for The Coffee Beanery (TCB), said it is not only highlighting the elevated customer experience as Di Bella will also impart its training philosophy to make TCB baristas "world-class."
As the pioneer of brewing coffee and among the first cafés to introduce latte art in the Philippines, The Coffee Beanery's more than a decade of leadership and craft perfection in the premium coffee segment is fortified anew with TCG's landmark partnership with Di Bella --- elevating its category as a café destination for top-class, international coffee blends.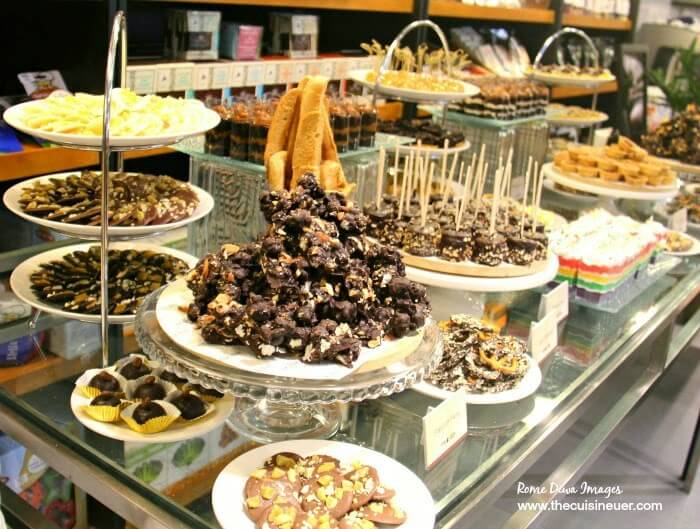 "A big part of making consistently excellent coffee is also an excellent and knowledgeable barista," she enthused. "With Di Bella standard of training of our baristas, our customers are assured that each cup is flavorful, lovingly made, and perfect to the last sip."
Be among the first to enjoy premium cups of Di Bella Coffee at all The Coffee Beanery and Cravings outlets including Epicurious, Wicked, Lombardi's and The Blackboard.