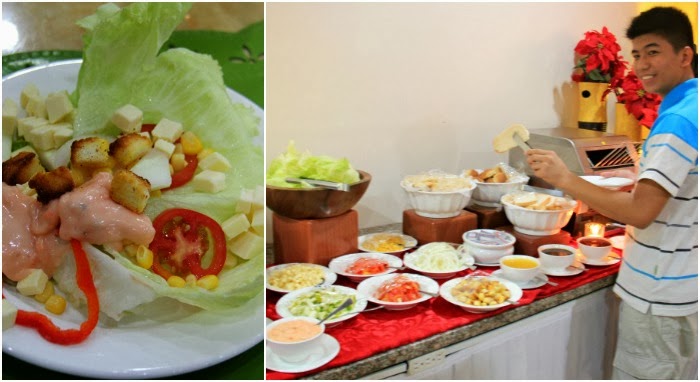 The main and only restaurant of Estrellas De Mendoza Playa Resort in Laiya, Batangas is adjacent to the front desk, both are occupying the spacious lobby of the Mediterranean - inspired main building. Free of charge, buffet breakfast was ready as early as 6:00 AM and we were the earliest to arrive. We settled in a large table next to the buffet table, the restaurant is clean and cool with wifi access. Since I skipped dinner I was really hungry but managed to take some pictures of my nephew in the salad bar fixing his salad with lettuce, tomatoes, cheese, cucumber, corn kernels, onion rings and bell peppers. I also made the same to start my meal.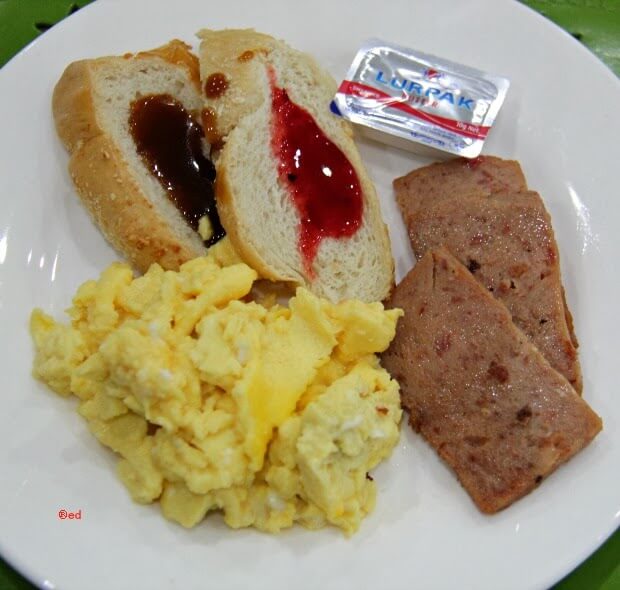 Pandesal, french bread and sandwhich bread are available at the Bread Station. Theres a small oven toaster and guests who had just arrived started to line up to toast their breads. Butter and fruit jams are also available. Toasting two slices of french bread took me a while because I need to stand in line so I took the opportunity to scoop scrambled eggs and get 2 pieces of fried Luncheon Meat while waiting. I think I saw machines for the preparation of soft ice cream and frozen yogurt on the other side of the restaurant and craved for some frozen delights instantly at that very early time. I wondered if there are establishments selling ice cream or cold refreshments on the strip of Laiya shore that I could try later of that day.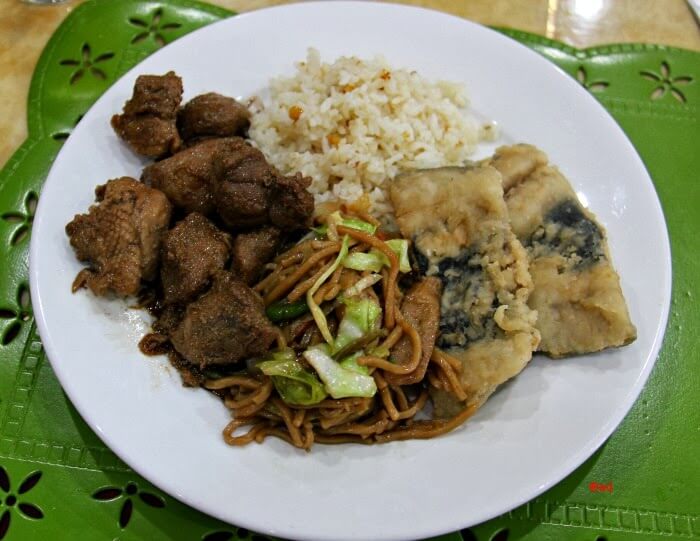 Hunger paved away my cravings, I was really starving. I had two servings of Chicken Adobo, Fried Bangus Belly, Pancit Canton and Garlic Fried Rice. We had fruit cocktail for the finale. My breakfast at Estrellas De Mendoza Playa Resort in Laiya, Batangas was fulfilling.