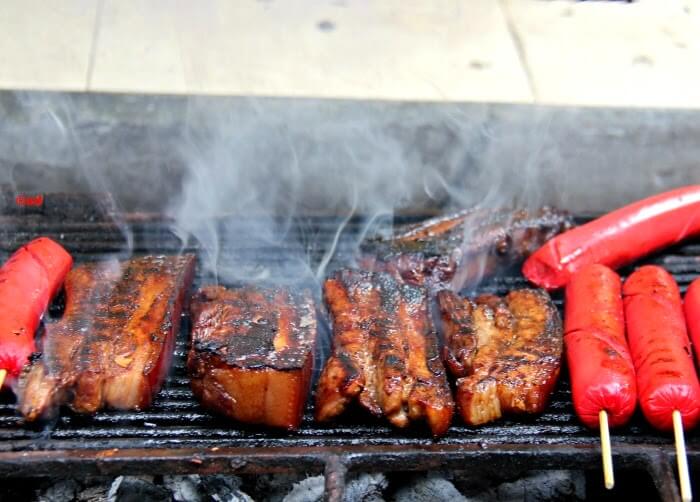 We all know how simple it is to grill pork chops but every time I put pork chops under the grill, they turn out tough and stringy. So, on this post I'm going to share some tips and more suitable way on how to cook a perfectly grilled, medium well, pork chop.
Juicy and tender, thats what I liked about Austin's pork chop when we had a team-building at Villa Clara last summer. Using an estimated amount of the below ingredients, he marinated the pork chops overnight. Marinating it would help the meat become more tender and flavorful.
Pork Chops
Minched Garlic
Salt
Pepper
Soy Sauce
Kalamansi Juice (including zest)
Brown Sugar
The real deal though is not about the ingredients he used. Its all about the charcoal's temperature before laying the meat on the grill. The temperature on the surface level of charcoal should be even from 155-170ºF. Another important tip is to continously rotate the meat so it wont burn.
To check for doneness, it should have a hint of pink in the very middle of the meat. The surface should be dark brown with good charring on the top and bottom.