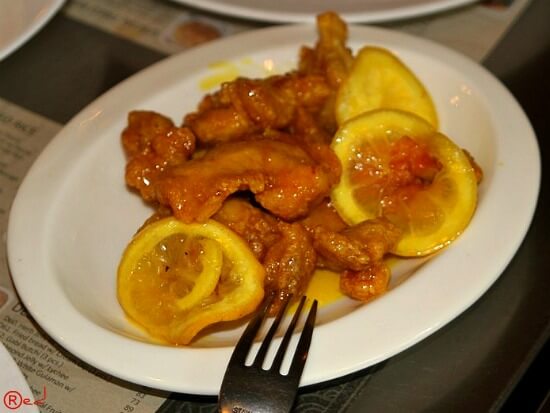 Boneless Honey Lemon Chicken, Php 213 ( $5.05)
"The Canadians" budget for traditional Saturday brunch has been saved because it was TJ's blowout at North Park. What was the occasion?. It's another tradition in our team that whoever gets a salary increase, promotion, and or regularization should celebrate with good food.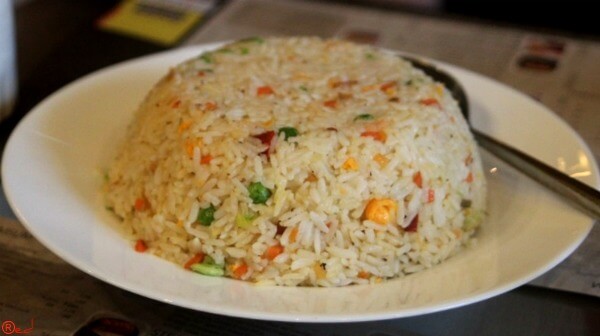 Yang Chow Fried Rice Php 158 ($ 3.74)
As early as Wednesday last week, we already searching for a good restaurant in the vicinity of Makati offering buffet breakfast but there was none. Most of the Restaurant were located outside Makati City or closed until 10 AM. The celebrant, TJ, chose North Park along the Philippine wall street, Ayala Avenue.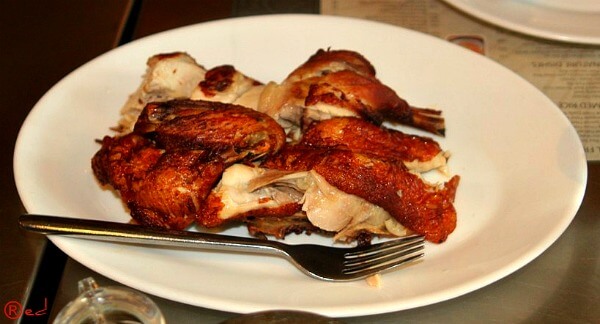 Shanghai Chicken, half PhP 243 ($ 5.75)
The Chinese restaurant opens at 7:00 AM and it's just 10 minutes walk from the office. North Park was still closed when we arrived but I'll give the crew a plus because they let us in and welcomed us with complimentary hot tea while we were waiting.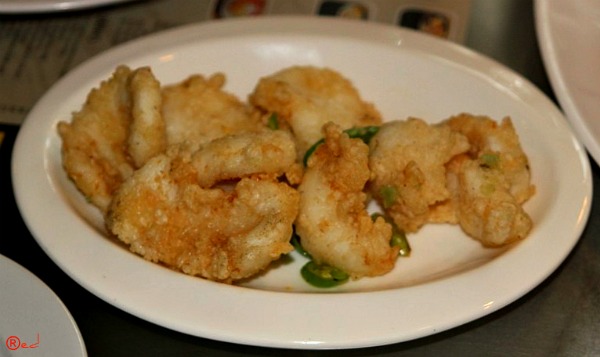 Salted Garlic Squid PhP 198 ($ 4.69)
We don't wait too long to decide on what to order because Gem searched the internet prior to that day. The only complain that she had was that the North park website was not that helpful. She wanted a picture of every dish not just the name and prices. "Also, a description of each dish would be very helpful to us, customers", she said.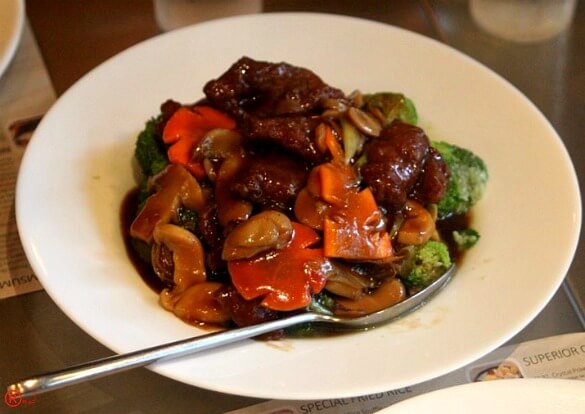 Stir Fry beef with Broccoli Flower PhP 258 ($ 6.10)
Among the foods, I liked the tender Shanghai chicken and Lechon Macau. Overall, the food were great and the crews were pleasant.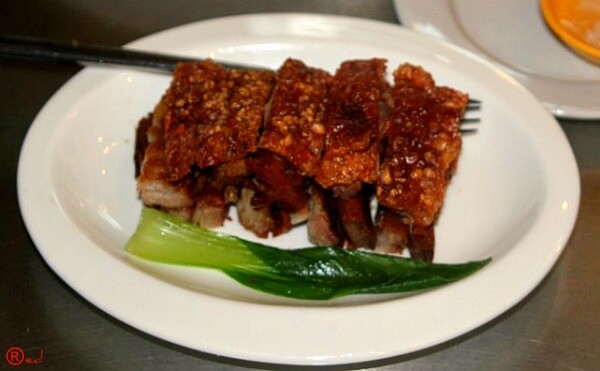 Lechon Macau PhP 238 ($ 5.64)
North Park
G/F Convergy's Bldg., Ayala Ave.
Makati City, Metro Manila
Philippines
(02) 73737