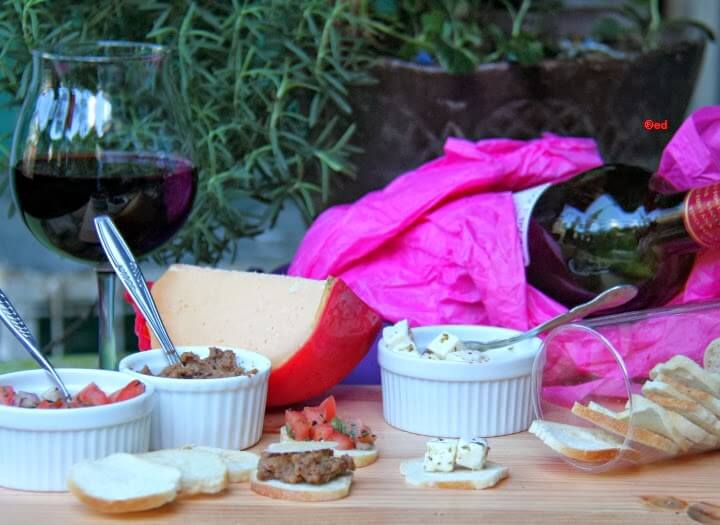 Hello Horsie!!!
If you are going to host a New Year's Eve party whether for close friends, family members, neighborhood or simply because you like entertaining, a cocktail party with a buffet of hors d'oeuvre is one of the best ways to celebrate while waiting for a countdown to a brand new year. A buffet party with appetizing food sensational champagne, cocktails to die for and mouthwatering canapes are the magic of New Year's Eve party. Drinks need not be elaborate, a not too strong punch is an economical idea. But wines and champagne are required when you propose a toast and cheer for the new year. Italian wine gift baskets are best giveaway for your guests.
The food should be plentiful and can be simple. It should be restricted to items that can be eaten with a fork or the fingers. Savory pastries like mini-quiches are my favorite but hard to do and time consuming. Popular savory canapes are spring rolls, sausages, chicken fillets, tempura and of course, Crostini. Salmon, caviar , foie gras, and truffles are some of the most expensive ones while eclairs, cream puffs, and chocolates are sweet finger food enjoyed by many party goers.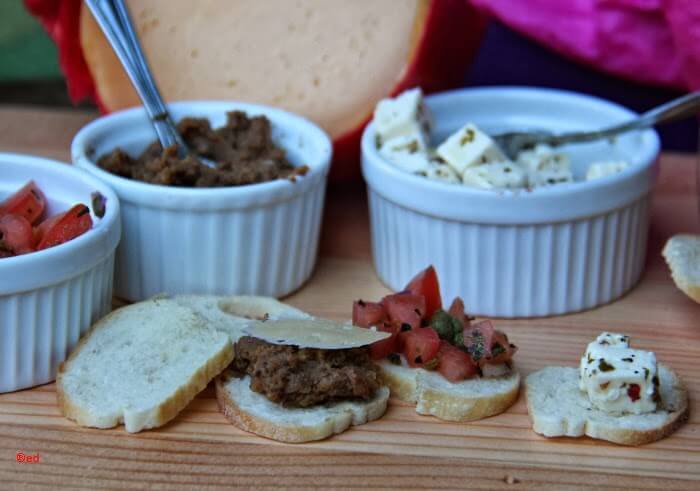 If you want to serve your party guests with seriously impressive nibbles without giving yourself a nervous breakdown, wait for my upcoming blog posts. On my next three posts, I'll entertain you on how to make home-made, easy, and thrifty toppings for Crostini. One was made from our Christmas party leftover. Another from anything available in the kitchen and a ready made topping I found in the comfort of the grocery store.
So, relax and stay tuned. In the meantime, ready your glittery outfit and stiletto. To make your New Year's eve celebrations go off with a sartorial bang you need to wear something extra special unlike anything you'd wear any other night of the year. Elegance and glamour are the key words for your party look. Remember: You gotta look a million dollar!