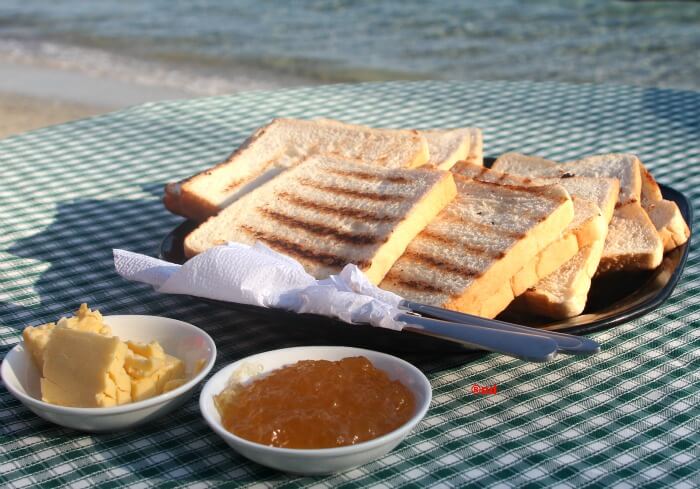 Breakfast in bed is overrated!!!

I'ts been raining every morning for almost a week now and everyone on Facebook and maybe Instagram (yes "maybe" because I don't have an IG account yet) keep on posting breakfast in bed pictures plus emo statuses. So, how about breakfast by the sea for some change.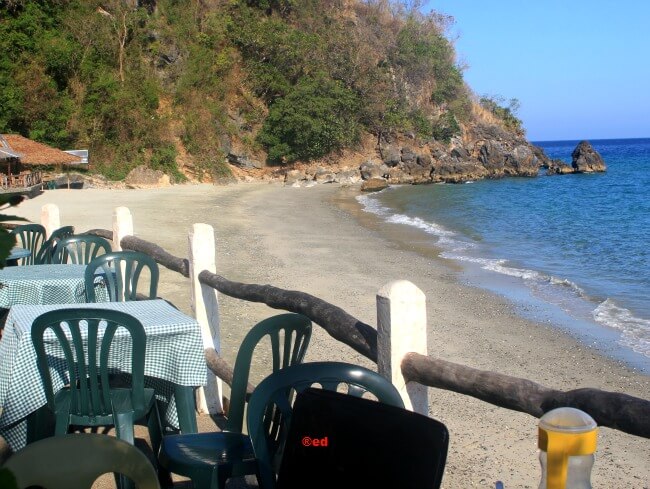 The free "continental breakfast" of instant coffee, toast, butter and jam ruined the promise of a great morning on our first day so we opted to order the available breakfast dishes from their menu on our second day. Below are the set of breakfasts in El Canonero when we went there last summer.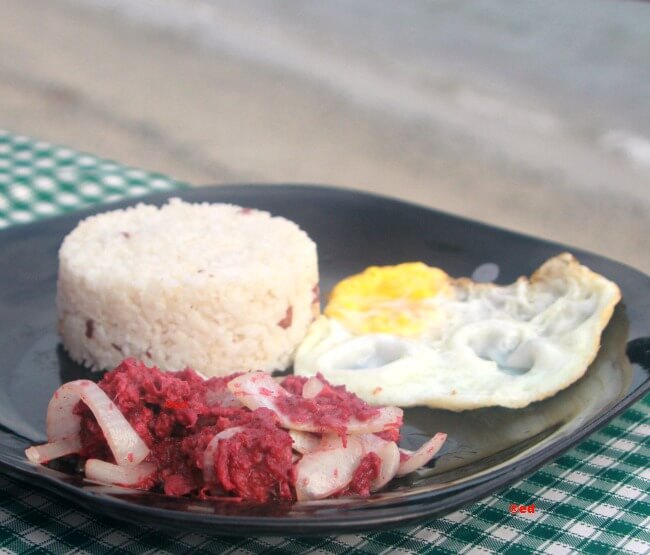 I had Corn-Si-Log; corned beef, Sinangag ( garlic rice), and itlog ( fried egg )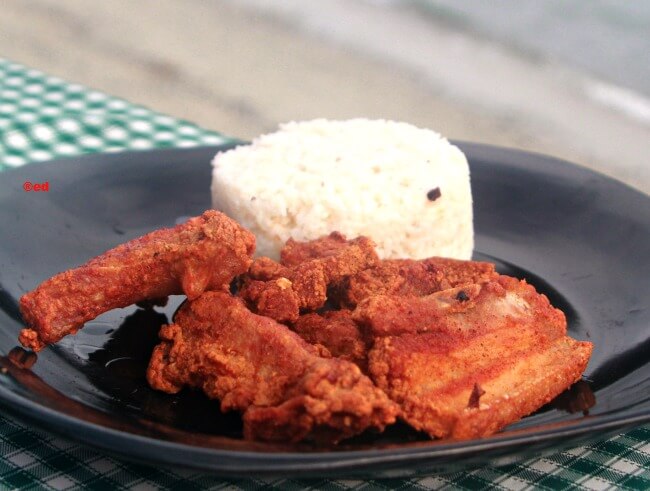 Ykaie chose Fried Liempo (Pork Belly)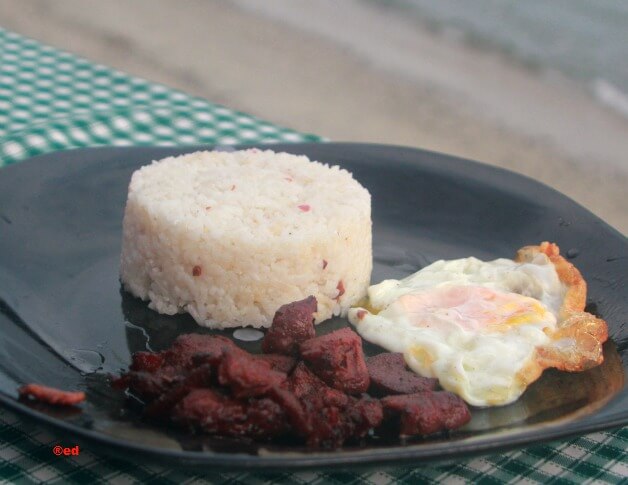 Anney opted for Tap-Si-Log; Tapa (cured beef),
Sinangag ( garlic rice), and itlog ( fried egg )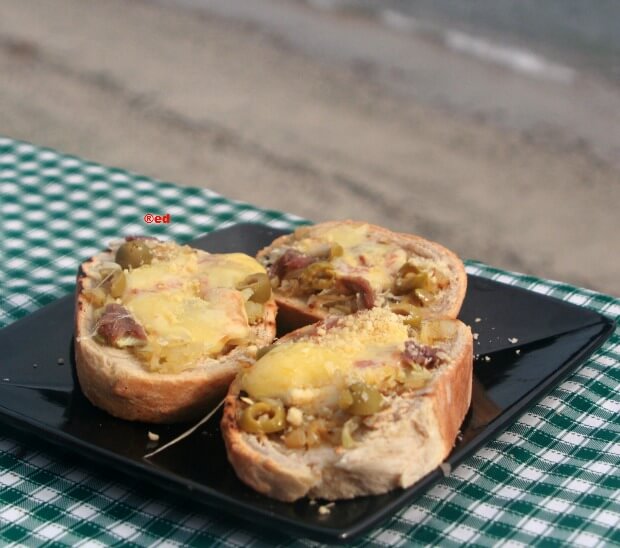 ...and Peachy had Caprese Bruschetta with added mozzarella.
Located in Talipanan Beach, Puerto Gallera, El Canonero offers a delightful view of the sea.