Summer Season is here once again. I have listed possible activities this summer and I have plenty of 'em. Honestly, I'm having a hard time deciding what to enjoy. Unlike the usual, I want to sign up for a culinary class, volunteer in environmental clean up, watch the movies I've missed, and learn how to sew. Majority of us, summer means Sun, Sand and Sea. Something to be expected in my summer activities is to bath in a less crowded beach with a shadowy palm grove.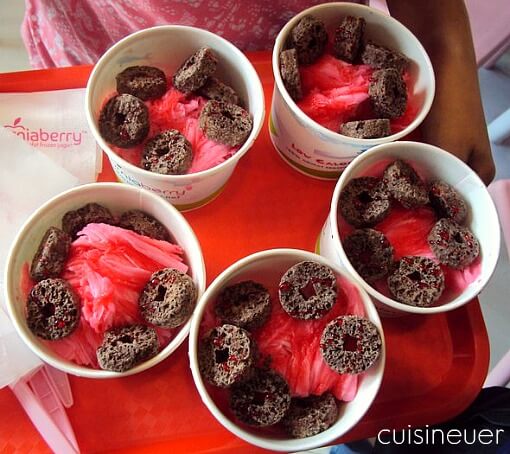 Strawberry syrup flavored shaved Ice Ice Baby (PhP 65)
Do you have summer plans already? If none, here are some activities I would like to suggest. Gather up a few friends and have a picnic in your backyard, go on a walk and take pictures of trees, flowers, and dogs, go window-shopping with a friend, and make cold treats in your freezer. Whatever your plans are make sure to have fun because summer is plenty of fun. One thing you shouldn't miss though is to try the CaliforniaBerry's Ice Ice, Baby!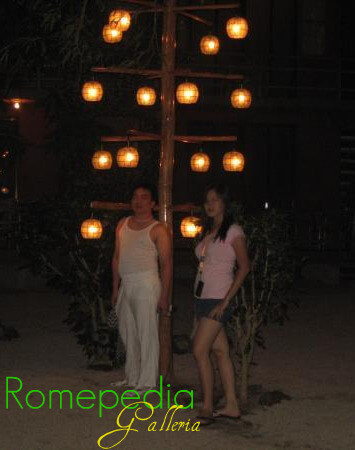 Mango Tango (PhP 95.00)
Last Sunday, The Cuisineuer fell in love with froyo once more, this time with CaliforniaBerry, known for its certified 100% non-fat, authentic, and flavorful froyo. Bloggers were teased with their Fresh Fruit Blends. I had Mango Tango made with Mango, Banana and Peach. Other variants are Banana Rama, Double Berry, and FluShot. Customers could choose from 3 fruit variants of Mango, Kiwi, Peach, Orange, Banana, Blueberry, and Strawberry.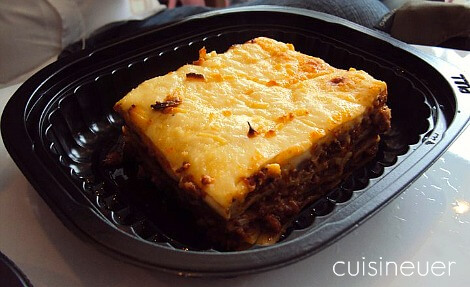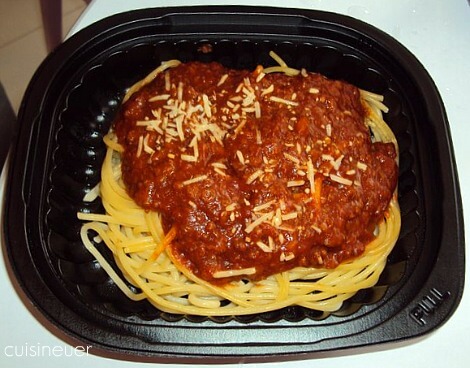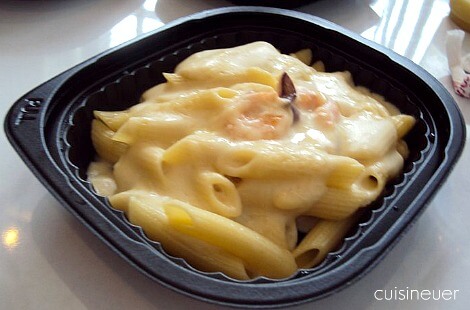 Cheesy Lasagna (Php 145), Spaghetti Bolognese (PhP 125), Seafood Alfredo (PhP 145)
Just Like the bright rays of the Sun, my face brightened when the pasta were served. The Spaghetti is rich and stuffy. The Lasagna is sweet and cheesy, I think kiddos will definitely liked it. Seafood Alfredo is tangy and creamy.
The Sand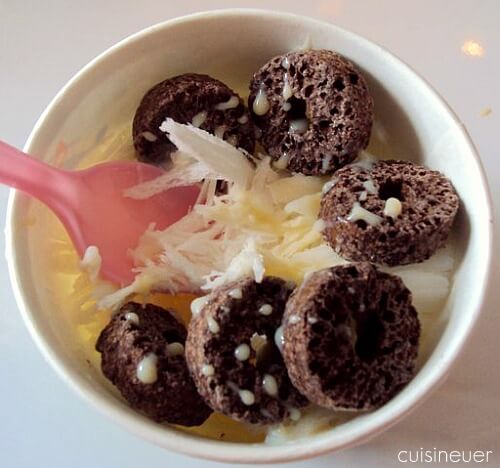 Ice Ice Baby topped with condensed milk drizzle and choco rings (PhP 65)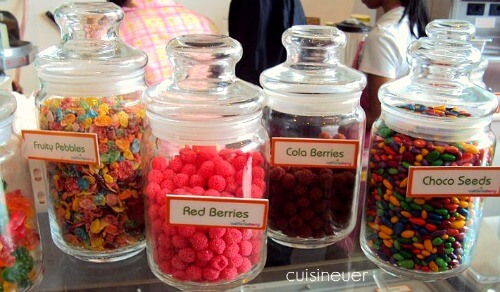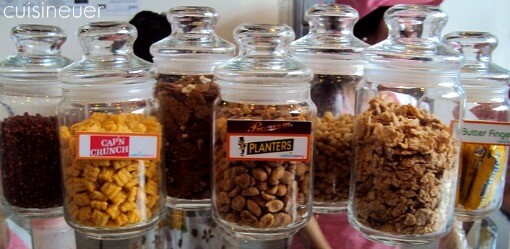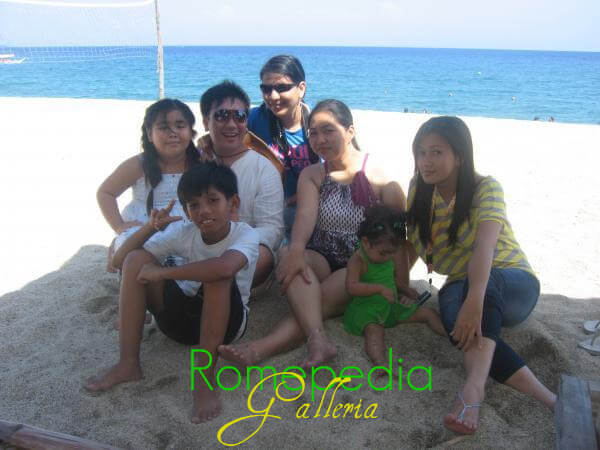 Yo! Ice is back with their brand new invention: shaved ice with flavored syrup (strawberry, Melon, Original, and a lot more). Plus, wide range of toppings to choose from. I imagine myself seating on the sand of a beautiful beach cooling myself with the Ice Ice Baby!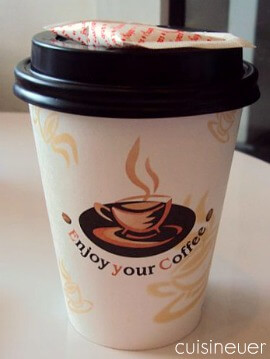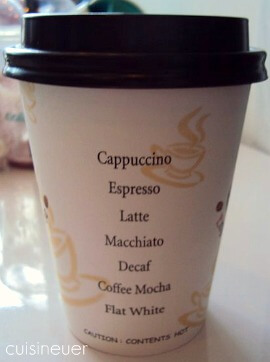 Organic Coffee (PhP 85.00)
I am a self-confessed coffee addict. Sipping this cup of Organic Coffee is happiness. My choice of coffee is strong, I don't like decaf or organic. But when I tried this, hey! Organic Coffee isn't bad afterall. I secretly wish that the sea is made of organic coffee.