This traditional Korean tea can be purchased in S & R and was on sale the last time I went at their Monuz branch.
Authentic product of Korea, prepared as fruit preserves or marmalade, its components includes 65% thinly sliced citron with its peel, 4% honey and additional ingredients such as sugar, Carrageenans, glucose-fructose syrup, citric acid and more.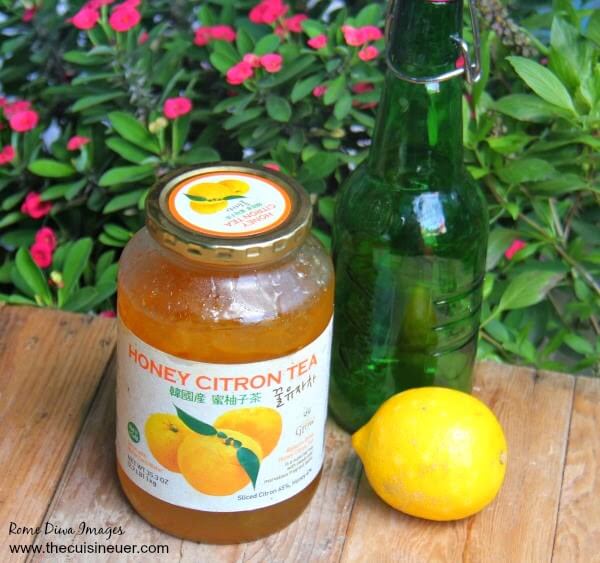 Whether hot or cold, the tea is not complicated to prepare - just mix 2-3 teaspoons to a cup of hot or cold water and serve right away. Easy!
This tea delivers subtle citrusy fragrant and tastes sweet with a small kick of grapefruit-like bitterness brought by the citron peel that settles at the bottom of the glass which I love to eat by the way.
This Korean tea is not only good in taste, but also has many nutritional benefits especially with this changing weather. It is used as a herbal remedy for the common cold and similar winter illnesses such as sore throats. It increases digestive stimulation, blood circulation and helps in enhancing skin complexion.


I love it cold with lots of ice as my drink for lunch and warm before going to bed at night. This is perfect for any occasion, any kind of day especially for hot summer days - highly recommended!