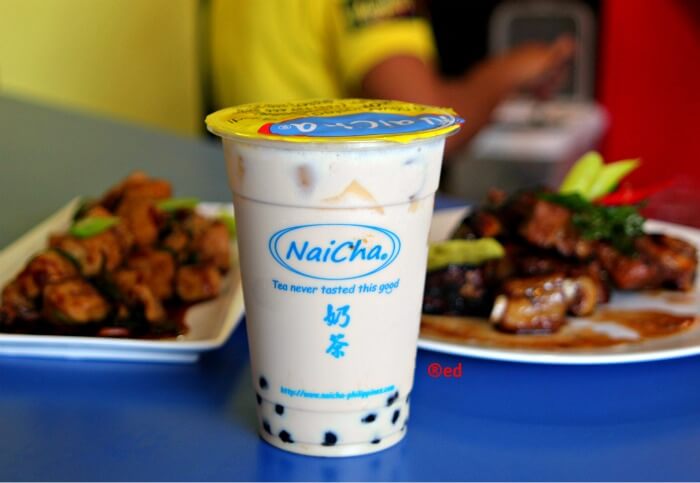 Caramel with Pearl and Pudding
Trendy brews including healthy green, herbal, black, oolong teas and fruit blends are tempting the country away from the traditional coffee and real tea. Milk teas which many people do not regard as tea at all, are winning new customers specially the nation's younger consumers. This group are more likely to be more open to discovering the benefits of loose leaf, such as the full flavor of the larger leaves. Milk Tea, indeed, is the new cool drink!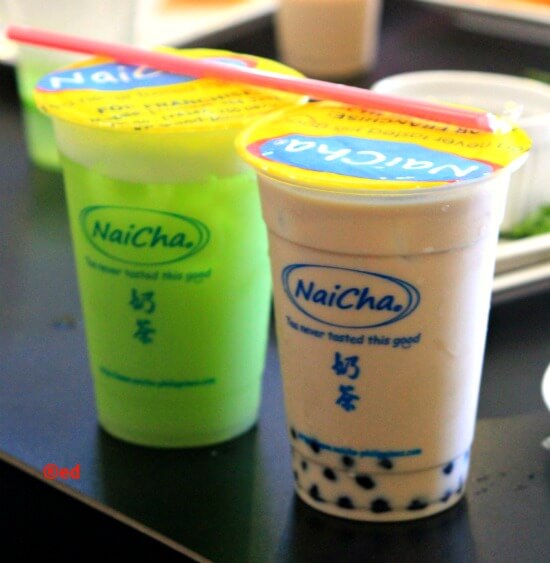 Caramel and Green Apple
Something really good has invaded the Philippines since December 2010 when NAICHA MILK TEA started selling its blended milk teas from its first store located across Royal Duty Free Mall.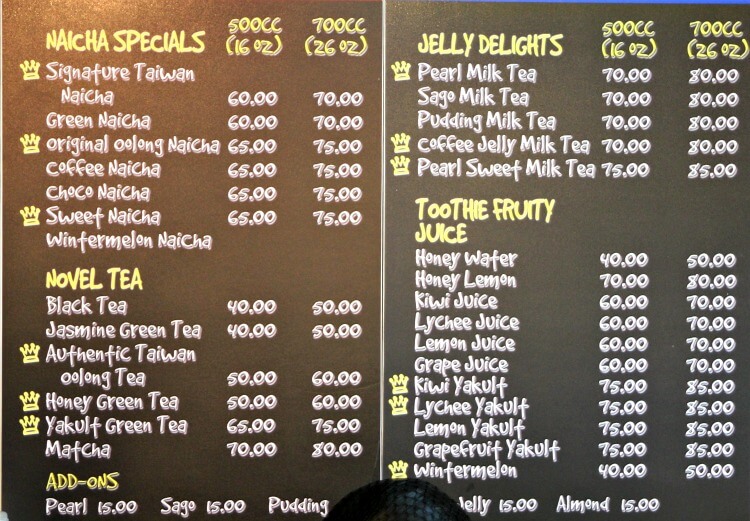 Majority of NaiCha's silky milk teas were based in natural leaves of authentic oolong tea from Taiwan, freshly brewed everyday. They have a wide array of Tea and Fruit Blends at very affordable prices.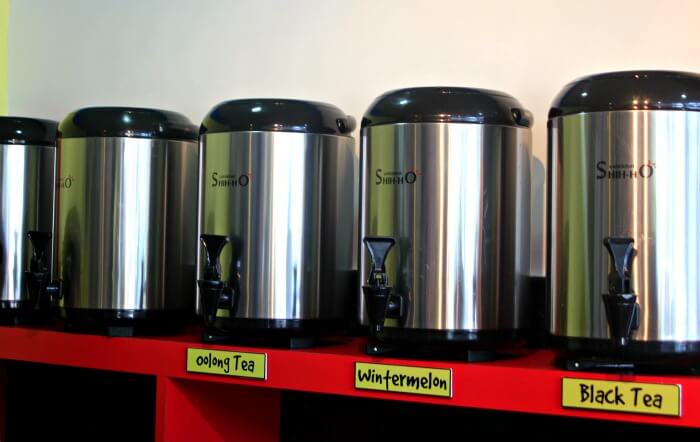 The newest addition to their "tea-novations" were unveiled last Saturday and I was one of the first few who tasted Caramel and Green Apple (2nd picture above). We also tried their best sellers Pearl Sweet Milk Tea, Kiwi Yakult, Wintermelon Naicha, Choco Milk Tea with Pudding, Lychee Juice with Sago and it was all so good! Their Milk Teas were creamy, unlike other tea store who uses full milk they are using a combination of milk and cream on it and if you are on a diet, you could request to lower down sugar portion of your chosen tea. I hope more options like non fat milk and soya would be available soon.
More exciting good news regarding latest NaiCha's offerings are coming up on my next post. In the meantime, why not grab a big cup of milk tea and satisfy your thirst at the nearest NaiCha branch, where tea never tasted this good!
Branches in Metro Manila and nearby provinces.
-Royal Duty Free Mall, Subic Bay Freeport Zone
-Food HubPalm Street, Subic Bay Freeport Zone
-Traders, SBMA Freeport Exchange
-Marquee Mall, Angeles Pampanga
-N. Domingo, Quezon City
-24 Congressional Avenue, Quezon City
-Convergys, Technohub
-St Paul College, Quezon City
-Centerpoint Building, Ortigas Center
-Petron Katipunan, Quezon City
-Vivida Towers, Omega Street, Regalado West Fairview, Quezon City
***NaiCha Milk Tea is also available for franchising, please contact;
Larry Castillo
Mobile: 09178951516
email: larrycastillo_lgz@ yahoo.com