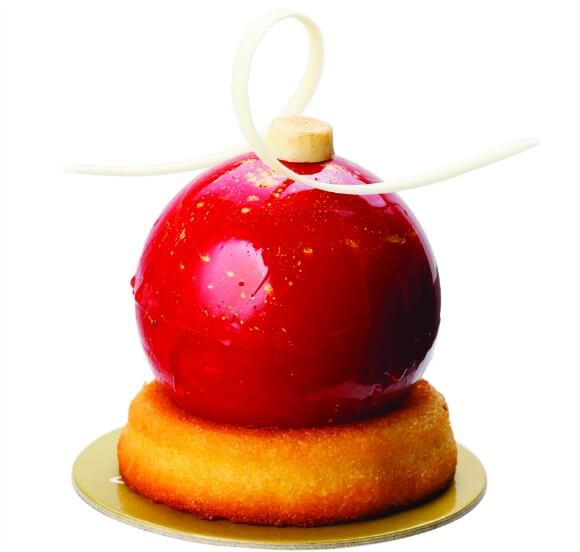 Gaspard
This holiday season, Bizu Patisserie borrows inspiration from Tchaikovsky's Nutcracker Suite as it transforms itself into the magical Land of the Sweets. Each branch is festooned with toy soldiers, dolls, candles, flowers and even the Sugarplum Fairy and her Cavalier.Just like in the beloved masterpiece, Bizu abounds with sweet creations both wonderful and unique.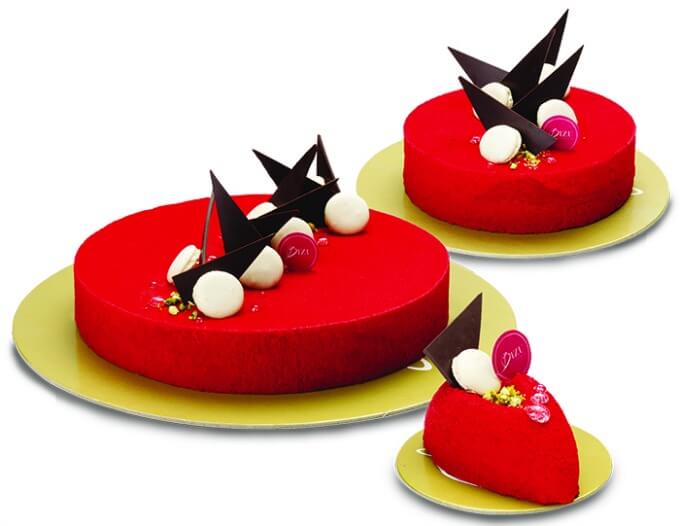 Rouge
Rouge is a French gateaux of raspberry mousse cake with a crème brûlée surprise. Noël Dark Chocolate Fruitcake is a Valrhona chocolate pecan and dark cherry cake with pate-a-glacier and the Noël Fruit and Carrot Cake is a fruit and walnut cake with browned butter cream cheese.
Noël Dark Chocolate Fruitcake
Noël Fruit and Carrot Cake
Gaspard is a Christmas chocolate ornament ball on top of a classic financier cake. Inside, when cracked, is a medley of flavors – hazelnut praline mousse with passion fruit and orange cremeux.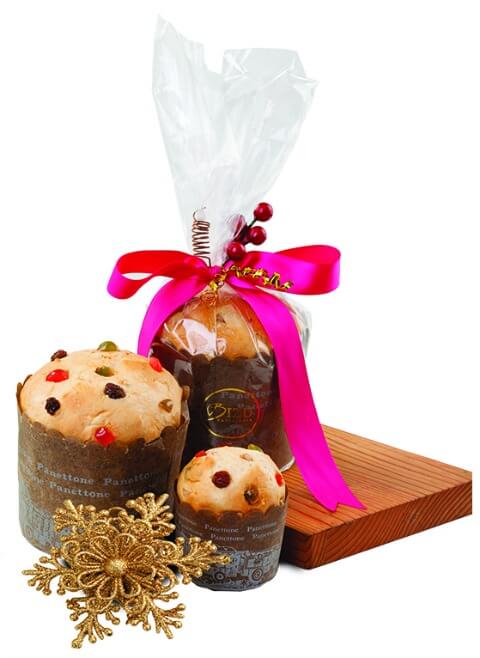 Panettone
Bizu creates its very own Panettone, the classic sweet Italian Christmas bread with candied orange peels, plump raisins and red cherries. Colomba Petit, is another classic Italian bread with candied orange peels soaked in orange liquer.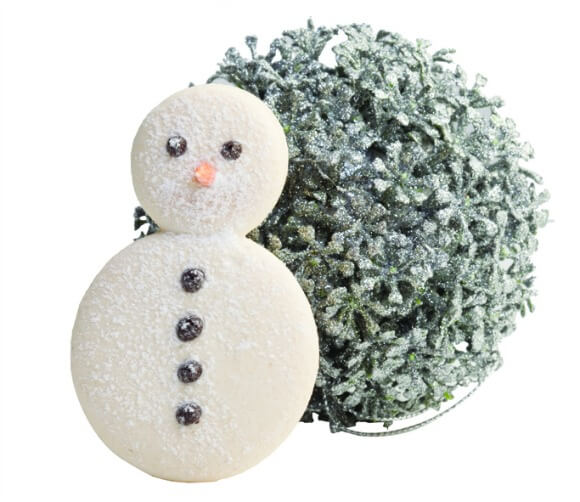 There is a snowman shaped Macaron de Paris with a new and intriguing flavor called Speculoos. The macaron is filled with ginger butter creme ganache.
Deck your holiday table with show-stopping centerpieces. Melchor Croquembouche is a white and dark Belgian chocolate-covered cream puff tower while the Macaron de Paris Pyramid is a structural art-piece to hold 40 pieces of your favorite Macaron flavors.
In a rush and need a hassle free Christmas? Let Bizu do the cooking! Browse through their Party Tray Menu as they serve a wide variety of exciting canapés to tasty terrines, fresh organic salads and tempting entrées. Take your pick from Bizu's moist Yuletide Pork Crown Roast with apples, chestnut and sausages stuffing, Melt-in-your-mouth 10-Hour Roast US Beef Belly and a plump, golden brown Turkey served with pan gravy, cranberry sauce and chestnut stuffing.
Let Bizu, once again, make this Christmas an occasion to remember!
Check out Bizu Patisserie's newest branch in One Rockwell Tower, Rockwell Drive Makati City (478-7755). Other Bizu branches are located in Greenbelt 2 Parkside (757-2498), Greenhills Promenade (724-2498), Alabang Town Center (809-2498) and St. Luke's BGC (789-7700). You can also email bizumarketing@gmail.com or check out Bizu Website or Facebook Fanpage and Twitter: @BizuPh