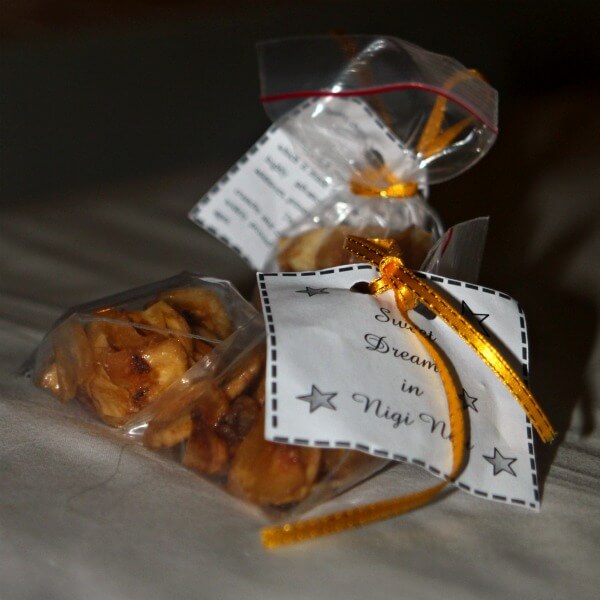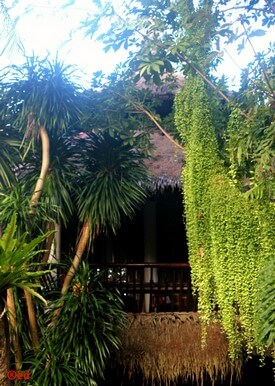 Setting up a holiday mood, Rome entertained himself listening to Bob Marley's reggae songs while crossing the channel between Caticlan and Boracay island in a motorized boat. The boat trip takes roughly 20 to 25 minutes crossing the 1.4 Km channel. The waves were kinda calm promising a very good time.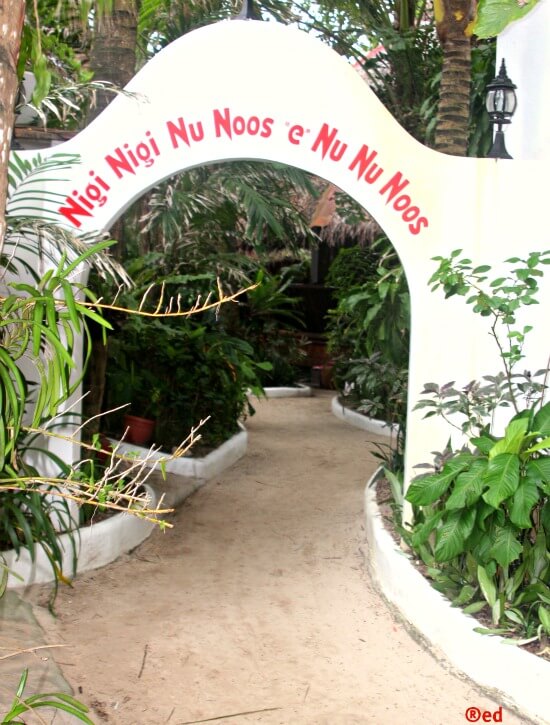 A pale moon greeted them upon arrival that adds excitement and thrill to their bones. They were picked up by a small van going to Nigi Nigi located in White Beach's station 2. Carl chose their accommodation months in advance.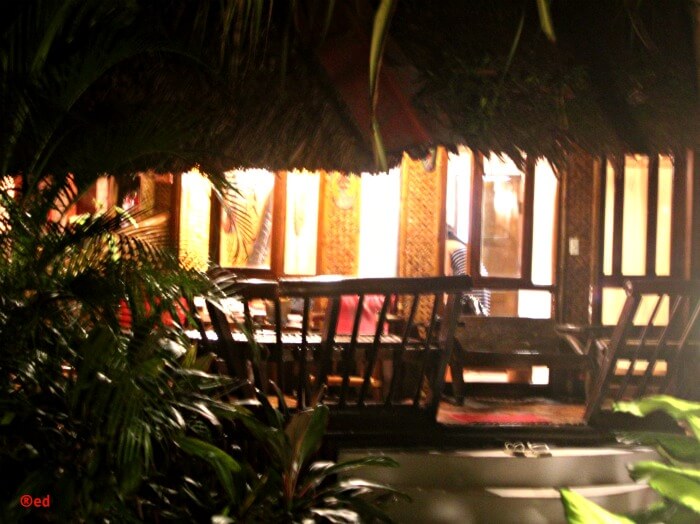 At first glance, Nigi Nigi Nu Noos 'e' Nu Nu Noos does not look promising but it occupies a prime spot in the island. Indeed, all the places and things they could possibly need are just around the corner and they were blissfully happy with the warm welcome. Welcome drinks were served at Nigi Nigi's beachfront restaurant which is a stone's throw from the beach and also where their free breakfast with all the eggs you can eat were served everyday.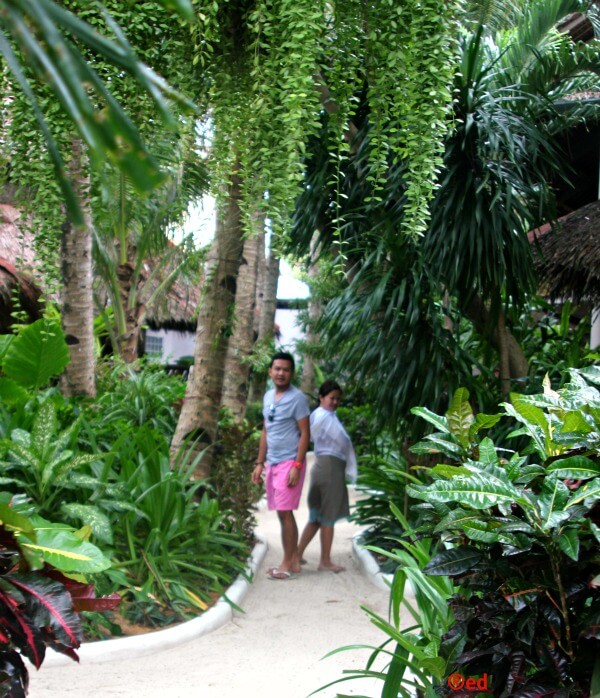 As they entered, he immediately liked the nice tropical pathways that gives an illusion of being in the middle of the jungle. He felt that all of his senses lightened and much closer to nature. Their little bamboo cottage was tucked away and secluded, but had an easy access to beachfront.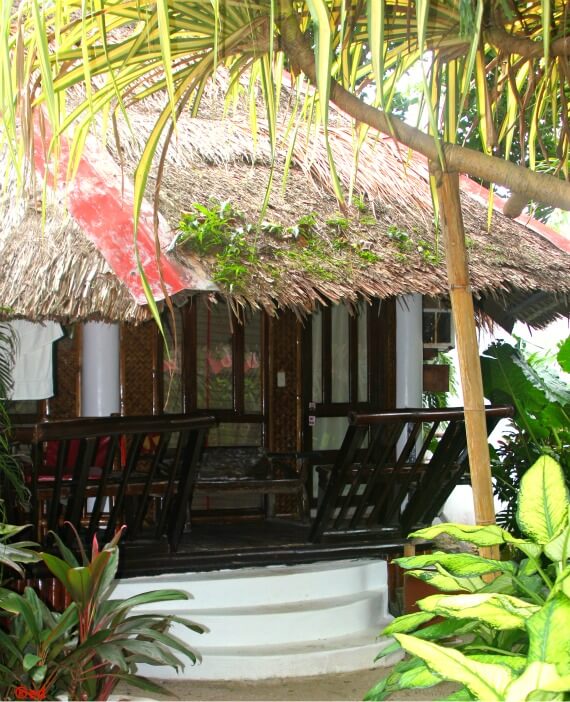 The modern nipa hut is built in native traditions with Polynesian pagoda styled architecture, set around a lush tropical garden, that's ideally located at the center of the world famous White Beach and extremely popular with value-minded international tourists, which was mostly were Europeans.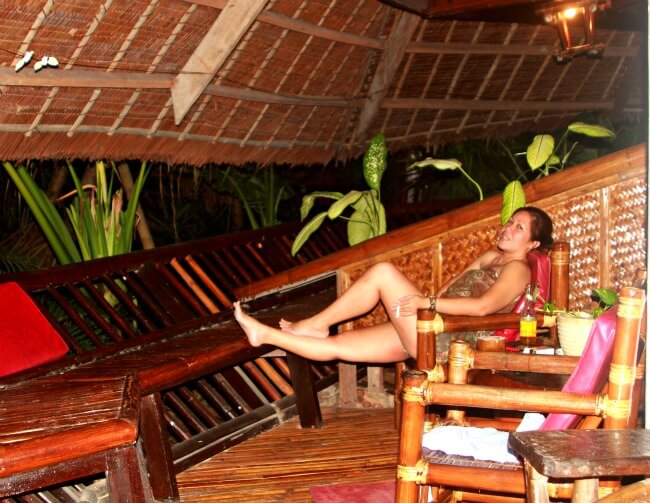 The huts had a nice wrap balcony, perfect place to get out of the hot mid-day sun and read or nap.
It is also equipped with ensuite bathroom, hot and cold shower, air conditioning, cable television and mini bar. A garland of Sampaguita flowers was hanged inside their restroom that produce refreshing and natural scent.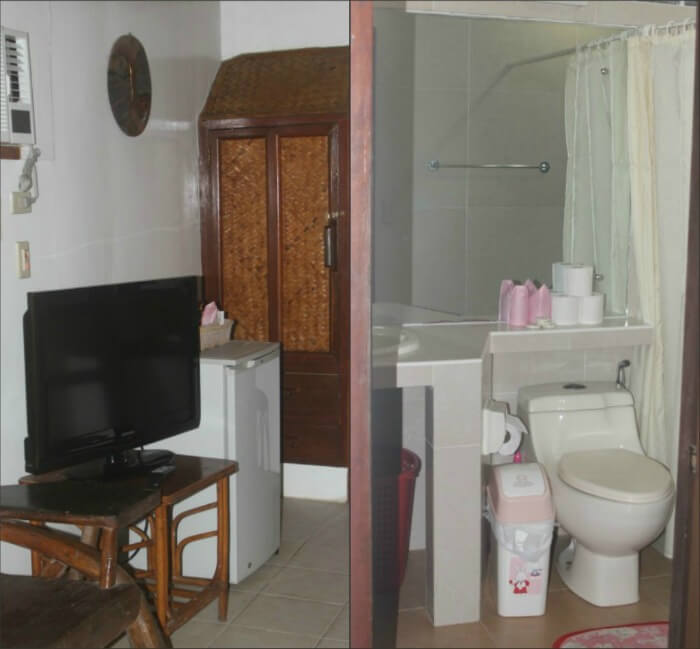 The room was made of glass windows combined with the all wood interior. It was tidy and cleaned every afternoon - with the linens and towels changed, while beach towels were also available from the reception area. Water bottles (free 3 bottles everyday) and internet tickets were also part of the package. Safety deposit boxes were also available in the front office, free of charge.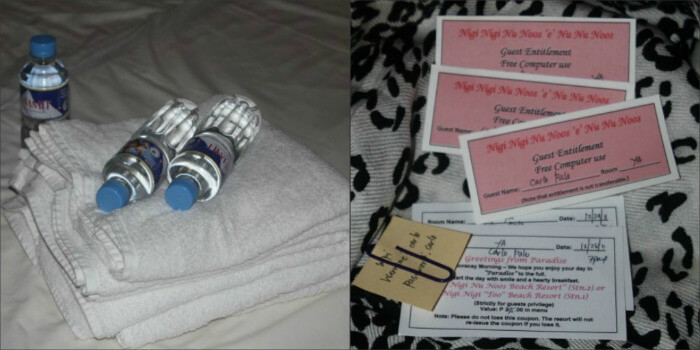 The staff was friendly and were smiling all the time. Service was wonderfully relaxed sort of way, they were very pleased when he found some sweet banana chips labeled "sweet dreams" on their bed one night....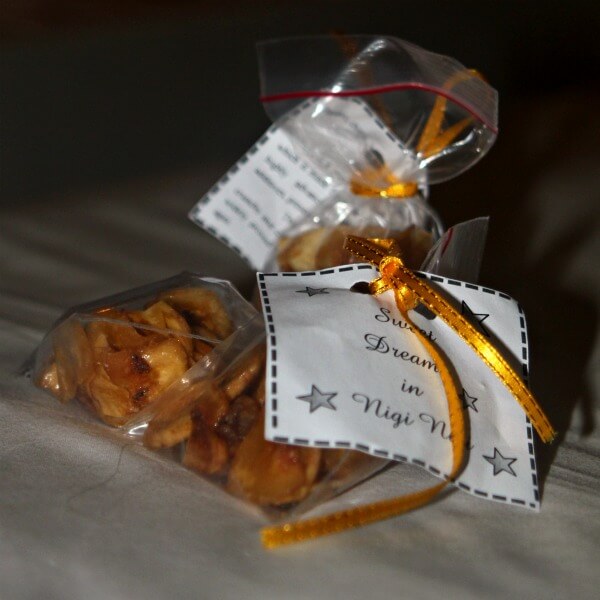 Overall, the resort was so calm, the rooms are clean, the property is lush, and there is a very laid back vibe. They were very satisfied with their stay.