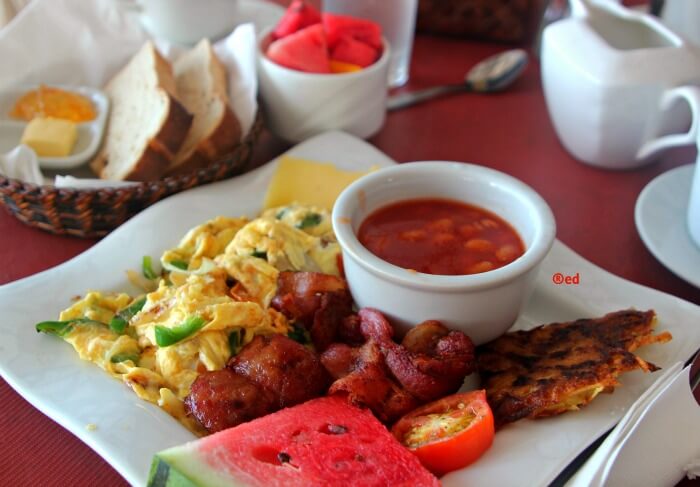 Millionaire's Delight, Php 395.00 all in
Nigi Nigi's Millionaire's Meal: Brewed Coffee, toast, butter, jam, huevos mejicanos, bacon, beans, cheese, sausage, buttered mushroom and fruit. Sounds like British fry-up? Yes it is.....a heart attack on a plate, lol! Oh goodness... I felt like I pumped cholesterol directly into my veins. Indeed, this breakie is very rich.....in cholesterol! Hey, I don't need to worry about my waistline anymore cause its our last day!
Yep, I devoured on this big breakfast on our last day in Boracay while Carlo and Josh chose the same old milkfish Filipino breakfast they already had since day 1. I wonder what was on it but nothing interested me when stole a bite. For me, Millionaire's Delight is the best breakfast I had on the island.