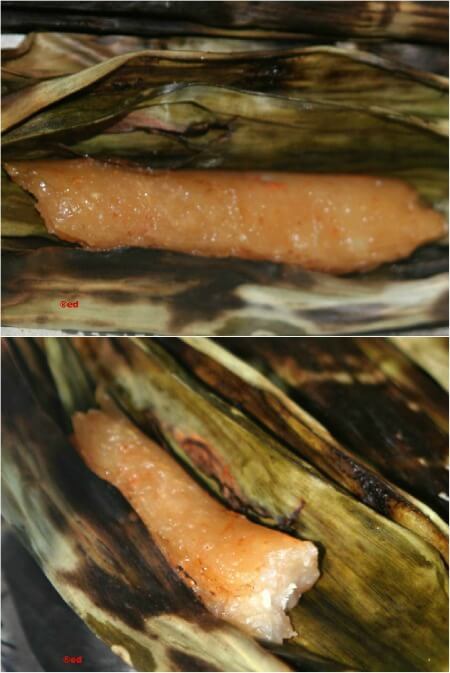 At one of the bus' stopover, I had a culinary encounter with "Tupig" last year when I went to Baler Aurora for a short vacation. Tupig is an Ilocano delicacy - rice cake with glutinous rice as its base, wrapped in banana leaves and freshly roasted on a charcoal-fired oven. Tupig is seasoned with butter or margarine, molasses and garnished with grated coconut and sesame seeds.
I partnered it with kahel or dalandan (Philippine orange).
Your tastebuds are weird, my travel companions said. Well...