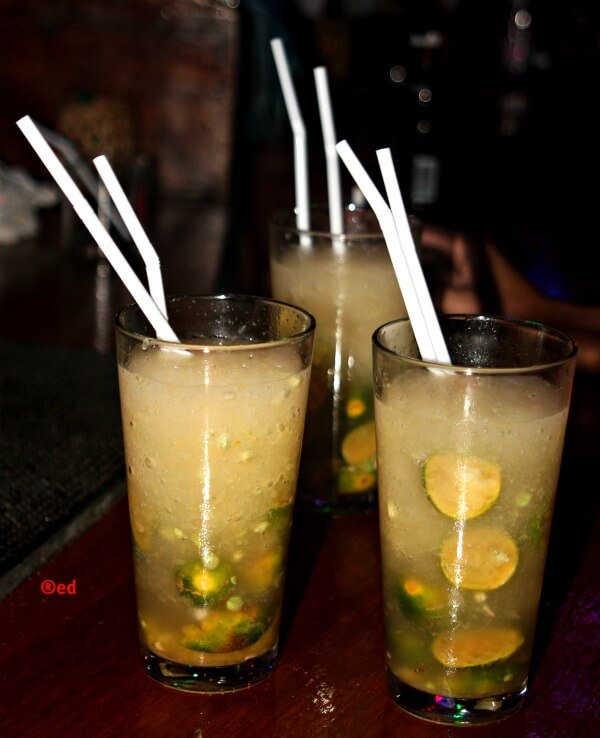 Did I tell you that I've been to Boracay last December?
Oh no, I didn't.
I went to Boracay with my BFFs Josh and Carlo to celebrate our 10th year of friendship. We known each other since Hotel Fleuris Palawan days back in 2002. We were fresh graduates from college back then. I was handling front office transactions, Carlo in accounting department and Josh as head of F & B department.
I'll tell you more about my trip on my travel website. Here, Im gonna tell you about our food trip in Boracay instead, starting with Nigi Nigi's grown up welcome drink, Caipinha.
Caipirinha is Brazil's national cocktail, made with cachaça (sugar cane rum), sugar (preferably white powdered sugar, or any other sugar, even honey) and lime. here they used calamansi to replace the lime. Cachaça is Brazil's most common distilled alcoholic beverage (also known as Pinga or Caninha). Both rum and cachaça are made from sugarcane-derived products. Specifically with cachaça, the alcohol results from the fermentation of sugarcane juice that is afterwards distilled.
Nigi Nigi knows how to please their guests. Unlike other establishments in Boracay that stick to one welcome drink (iced tea) they have wide array of welcome drinks to choose from. I didn't think that alcoholic beverages could be our welcome drinks! "A kick-off drink for your three days unlimited party!", the bartender said.