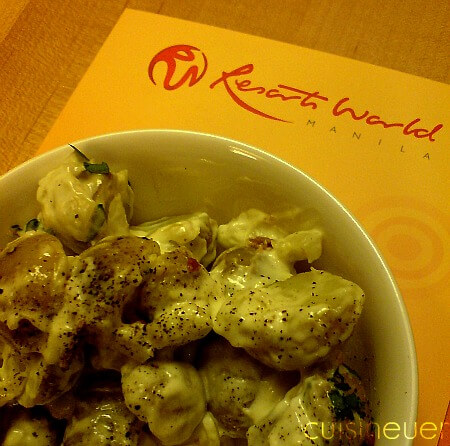 Potato Salad
The long hours of work at night is tiring and starving. Call center agents and BPO workers could agree. So my office mates and I looked for a place nearby to spend a buffet breakfast to pamper our taste buds... to treat ourselves, somehow.
Browsing the net, we found out that Mercado Restaurant in Resorts World Manila offers affordable buffet. We all agreed to try it after work. Upon arrival, we were told that we need to register as a member first to be able to avail the buffet...good thing was, registration was free of charge. Government issued i.d. is needed to be able to sign in, after signing in, the membership card will be issued, don't worry it, was very fast!
The card was auto loaded with 100 points slot credit. We were told that we can use the points to redeem for some beverages and food. I'm not a gambler and this is that's first time to enter a casino. To activate the card, I should play a bet to the slot machine. I won up to 600 points! I had fun!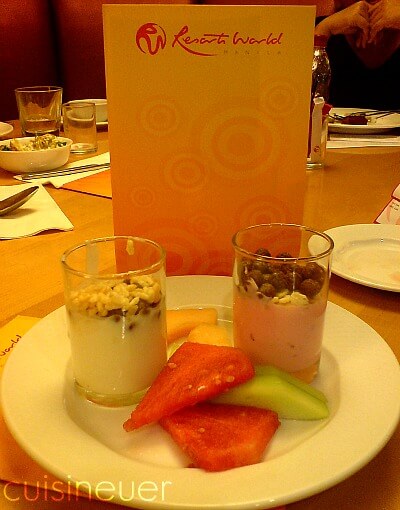 yogurt with wide selection of toppings on the buffet table and fruits
After activating our membership cards, we headed to Mercado Restaurant for the "all you can eat breakfast". We just need to pay Php 96.33 each. I took a snapshot of my plate. I had chicken tocino, longanisa (sausage), bangus tinapa (smoked milkfish) and croissant.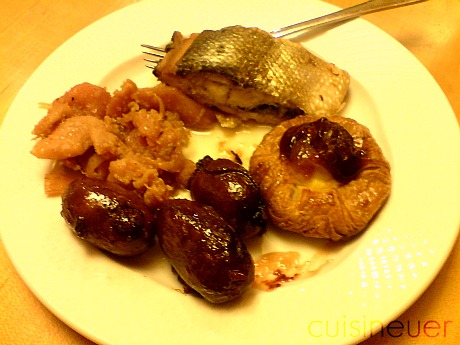 Mercado
Resorts World Manila
Newport Boulevard, Newport City,
Pasay, Metro Manila, Philippines 1309
Tel: (63)2 863 6318