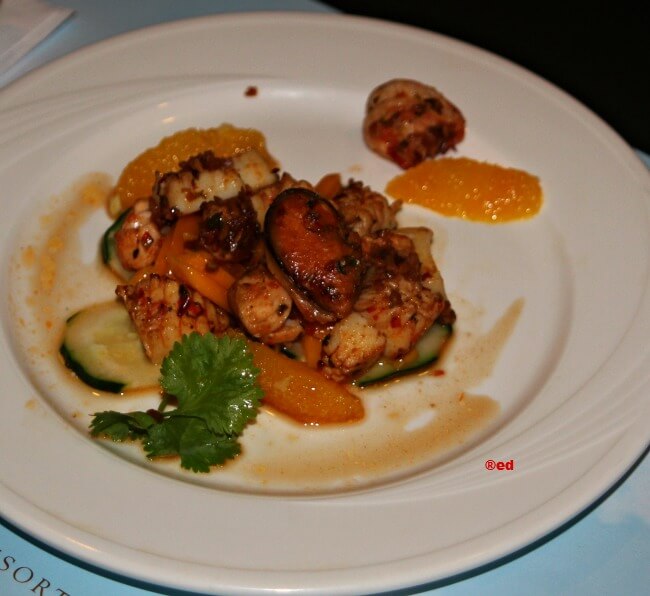 When I craved Paksiw na Bangus last weekend, I thought of reinventing the classic Filipino dish by adding more color and flavor into it. Well, apart from the fact that the "paksiw" that I knew tasted the same for decades, I'd like to contribute to the Filipino dish evolution.
My taste buds are weird but this dish turned out good, really good that your kids will love it. I added carrots to substitute to the sweetness of onion and butter instead of oil. I don't like ginger in my paksiw so I put in more garlic to eliminate the "langsa" (fishy smell).
When you think Paksiw na Bangus is boring and unappealing, try this and you'll think again.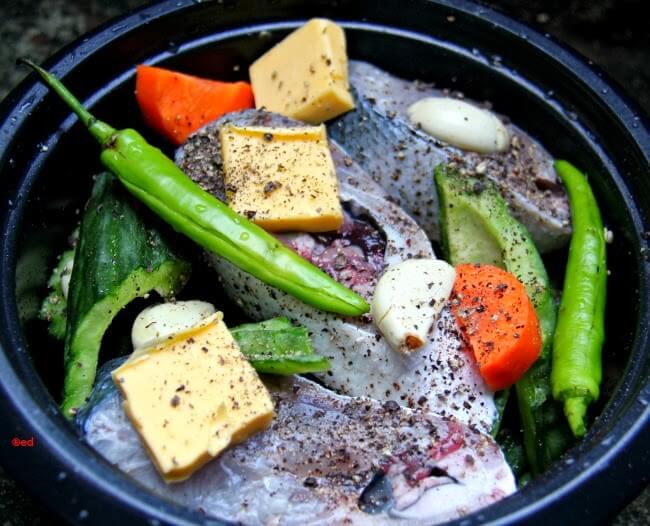 Ingredients:
1 kg Milkfish, cleaned and scaled, cut in about 5 slices
1 medium bitter melon (ampalaya), sliced
1 medium carrot, sliced
180ml (3/4 cup) Datu Puti Vinegar
1/2 cup water
3 large green chilies, halves
1 tbsp salt
2 head garlic, slightly pressed
1 teaspoon peppercorns
56 grams classic Magnolia Dari Creme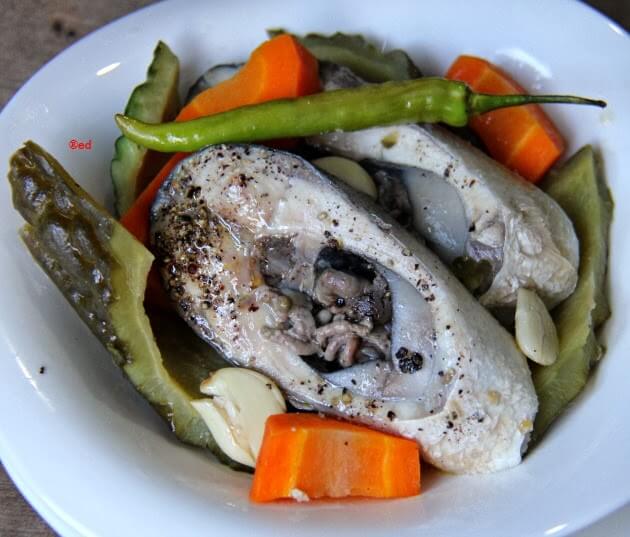 Preparation and Cooking Procedures:
1. Clean the Milkfish by removing the scales, fish's gall bladder and gills. Do not remove the intestines and liver. Using a scissor or knife, cut the fins and tails. Rinse and cut diagonally into 5 pieces. Pat dry.
2. In a casserole place the carrots, bitter melon, garlic, and chilies.
3. Arrange the sliced milk fish on top of the veggies add the butter and sprinkle with salt and peppercorn. Pour vinegar and water into the casserole, cover and bring to a boil for 5 to 8 minutes.
4. Stew gently for another 8 to ten minutes. Remove from heat and serve with garlic or fried rice. Enjoy!