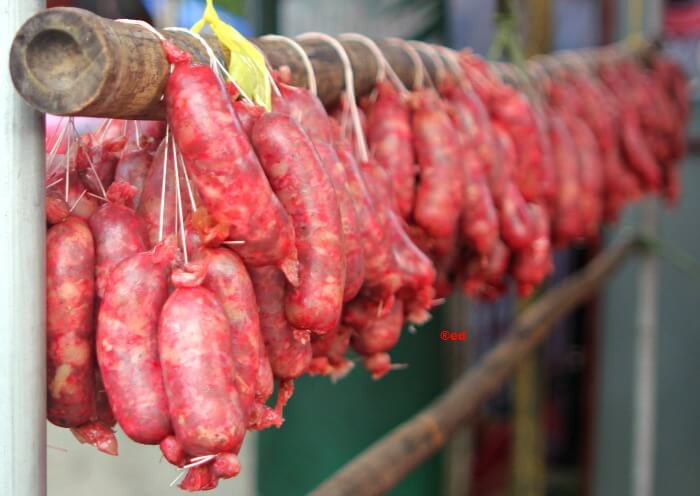 My Marinduque culinary escapade ended with this new segment "Foodiscovery". Fifteen days after, we went to Lucban in Quezon province to witness the colorful Pahiyas Festival and I'd like to start my food journey in the province with such an interesting street food I've encountered in the beautiful province.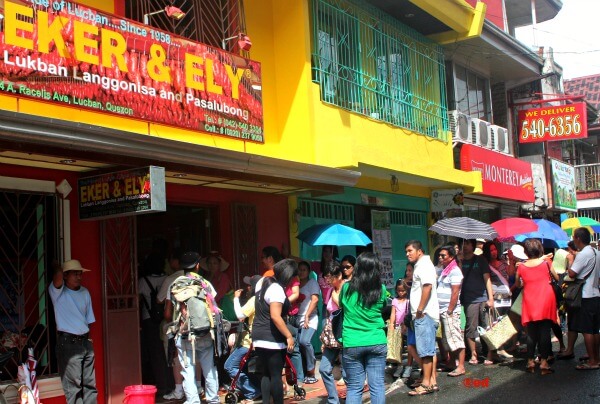 The garlic-ky lucban longganisa is the famous delicacy and named after the municipality of Lucban. There are different producer of Lucban Longganisa, I've found the above picture in the "Tiange", a street market, but the well known producer is Eker and Ely located behind the Lucban Church. Dya notice that long line? We stand in line for like two hours just to purchase our pasalubong.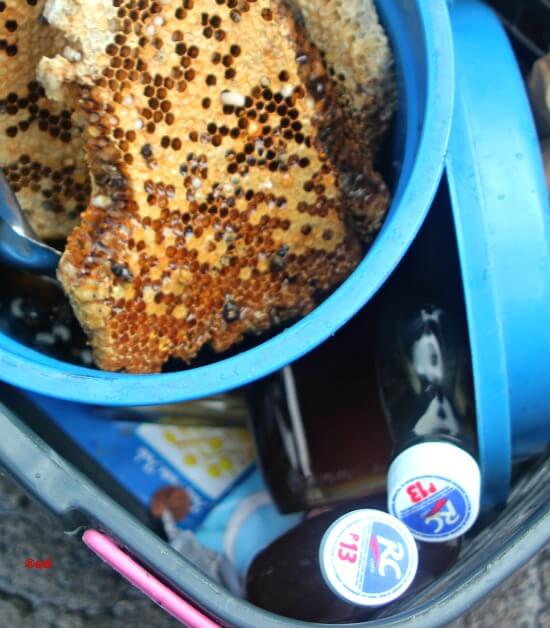 Not sure if the honey I bought was authentic. The local lady who sold it carry her basket with bee hive in it (for marketing purpose?) suggesting that the bottled ones were pure honey. Does anyone knew how to taste an authentic honey? I remember back in Palawan, my Nanay (mother) knew how to test it using match stick but I don't know how.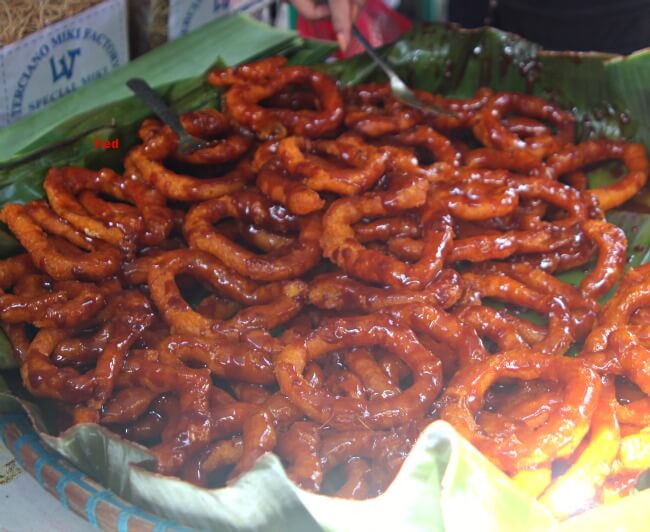 Pilipit - a delicacy not only found in Lucban but in entire Philippines, I would say so. This one looks bizarre, it was round and not
Pilipit
which is supposedly "twisted" which the delicacy derived its name from. Regardless, the taste still the same though.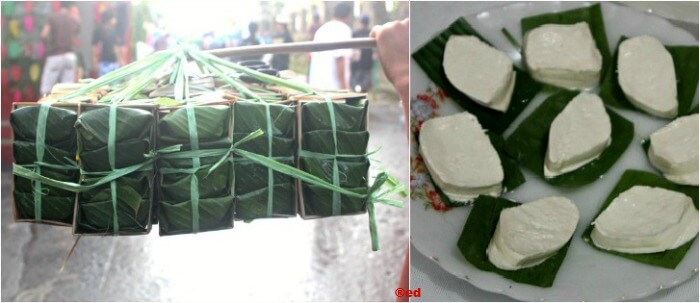 Kesong Puti ( White Cheese ) - The white cheese vendor carrying his dairy fresh produce wrapped in banana leaf.
Kesong Puti or Philippine fresh cheese is soft, white cheese, similar to cottage cheese, made from unskimmed carabao's milk, salt and rennet.