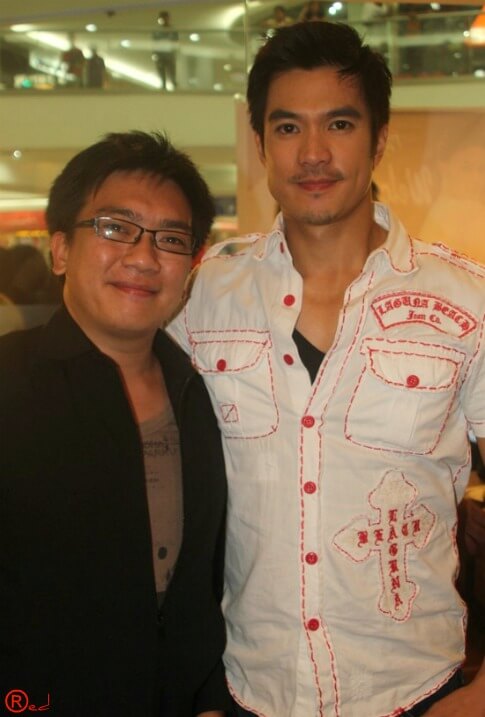 Out of my keen curiosity in learning how to cook, I've joined the cook-off event of Dole to launch the thick, flavorful, and naturally rich in lycopene Dole tomato sauce. Wow, I think it's time to learn some healthy and delicious cooking.
My plate, Cherry Tomato and Eggplant Ragu Penne, Chili Con Mushroom over
Herbed Baked Potato, and Dory Braised in Tomato Sauce
A smorgasbord of tomato sauced foodies were waiting for me when I arrived at Magsaysay Institute for Hospitality and Culinary Arts. (MIHCA).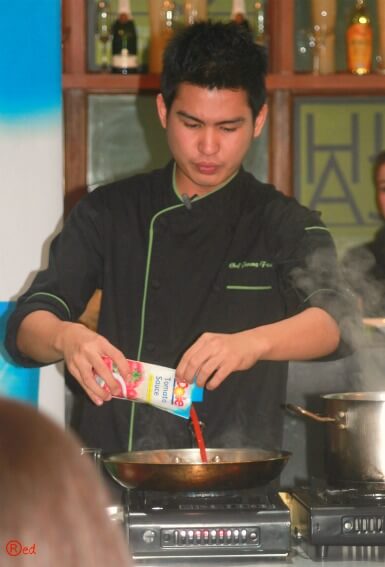 We were welcomed by the charming and joyful Chef Jeremy Favia who acted as guest judge and mentor in the culinary battle. The first segment of the event was a cooking demonstration from Chef Jeremy. He prepared Cherry Tomato and Eggplant Ragu Penne and Dory Braised in Tomato sauce.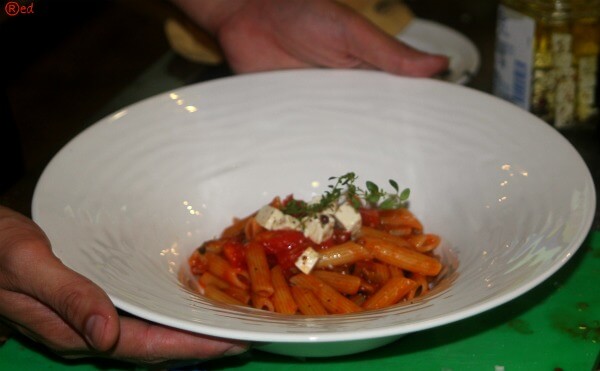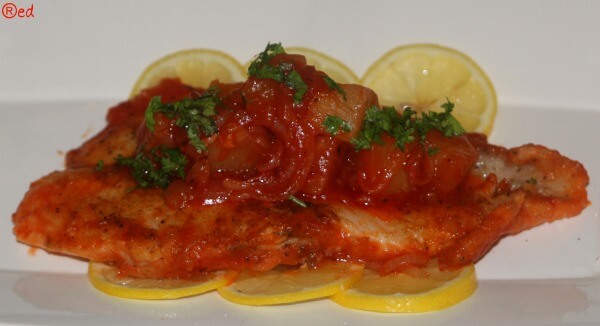 I learned a lot of cooking tips and twists from Chef Jeremy. Plus, I learned that cooked tomatoes, such as those found in
DOLE
Tomato Sauce
has up to five times more of the antioxidant Lycopene than fresh tomatoes. Apart from that, DOLE tomato sauce is rich in Vitamin A, Vitamin C and is a good source of Vitamin K that protects the cells of our body from harmful free radicals and promotes good eyesight, build resistance to infection, and healthy blood functions. Truly, its easy to be healthy with Dole's line of tomato sauces. As Poch Zamora, Dole Philippines Packaged Food Division's Product Manager explained in her opening remarks, "Dole advocates healthy living through our products and activities. We would like to highlight that being healthy should be part of our love for food."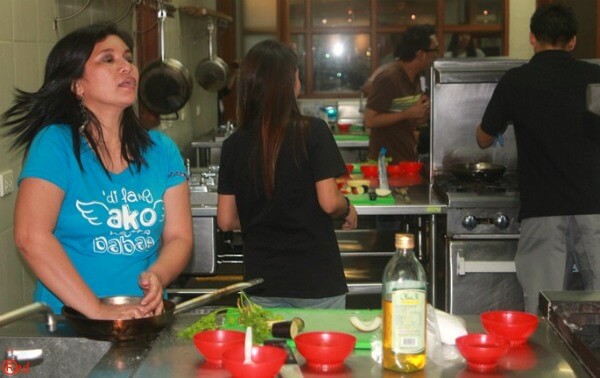 The second segment was when the battle of the Chefs-at-Heart begins. Five were selected among us, they were asked to prepare Cherry tomato and Eggplant Ragu Penne using Dole's tomato sauce.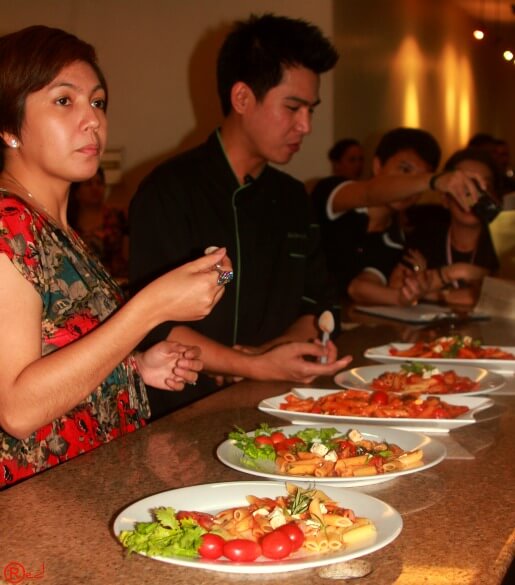 Enticing aromas filled the air as contestants showed off their cooking skills and battled it out to make the most mouth-watering dishes in the competition. There's no question that the judges had a hard time judging whose cuisine reigned supreme. But in the end, there was only one winner....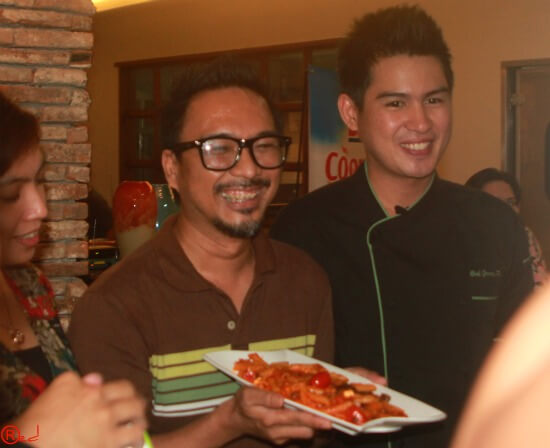 Here's the close up shot of his entry...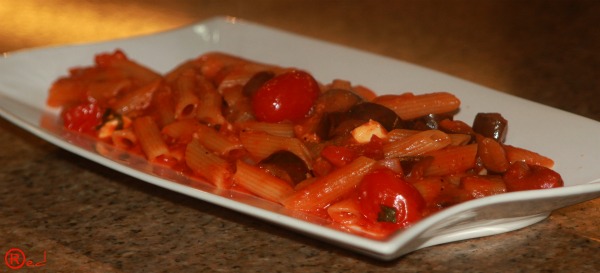 Indeed, the Dole cook off was a night of gastronomic delight, fun, and healthy cooking.