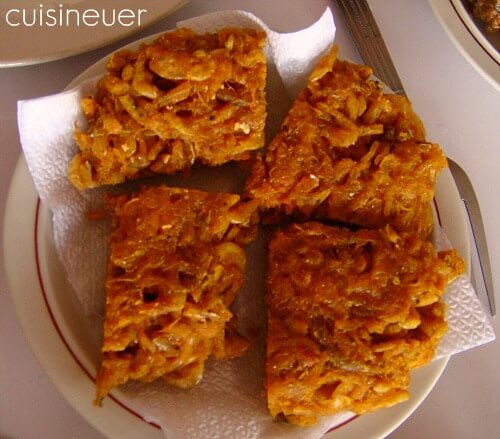 Ukoy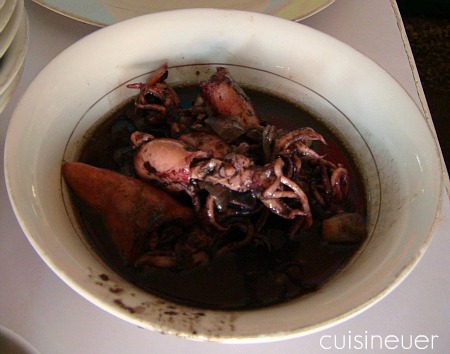 Adobong Pusit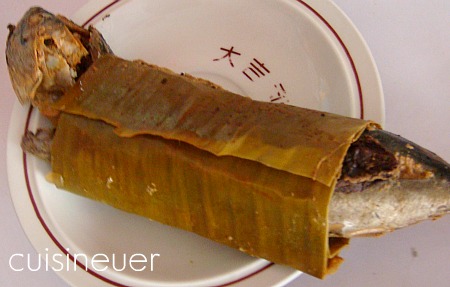 Sinaing na Tulingan
My cousins and nieces won't just settle for less as we all love foodies regardless of fat visibility (lol). We also ordered Ukoy(shrimp fritters), Adobong Pusit (Squid cooked in vinegar and soy sauce), Sinaing na Tulingan (Mackarel tuna wrapped in banana leaves and cooked in vinegar), Fried Pork Intestines, Kare-kare(popular beef dish with vegetables flavored by peanut sauce) And Lechon Kawali (deep fried pork belly).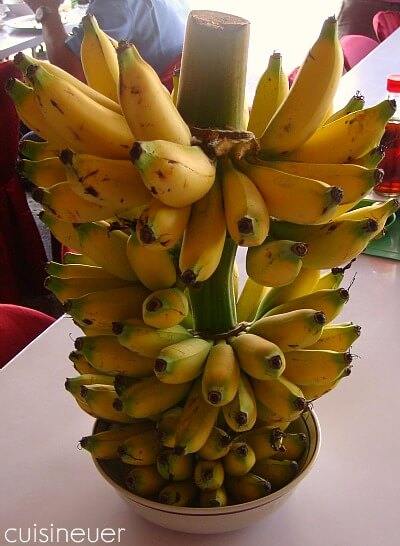 The banana called Señorita
While we were waiting for the foodies to be served, we had an unlimited supply of banana called Señorita. This was supposedly for dessert but I can't wait for that when I smelled the aroma of the banana. Sweet!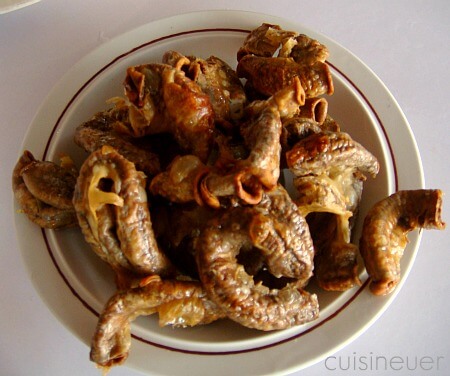 Fried Pork Intestines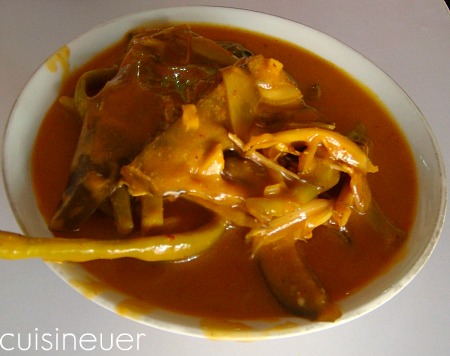 Kare-kare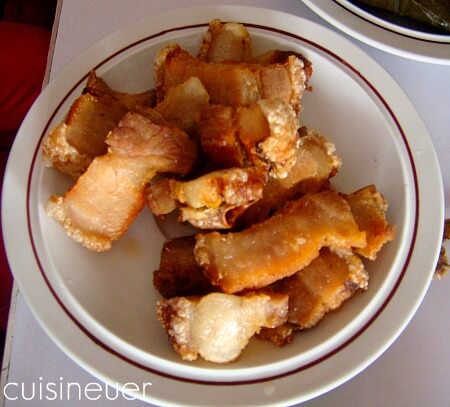 Lechon Kawali
I have told you about
bulalo
before. It has been my favorite beef dish for quite some time. I have tasted different version of it but nothing compares to my Tita Eva's bulalo, I hope I could feature her recipe sometime. Here is the photo of Mahogany's bulalo and Ate Nydia's battle to get the bone marrow, the essence of every bulalo I would say.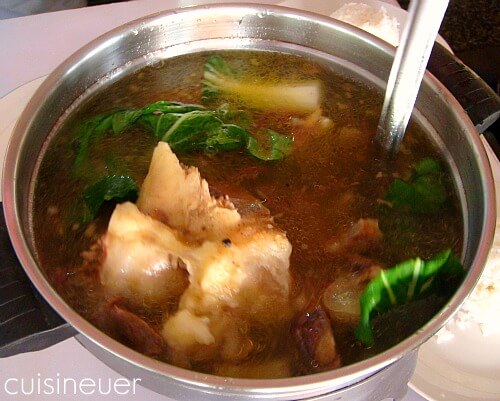 Bulalo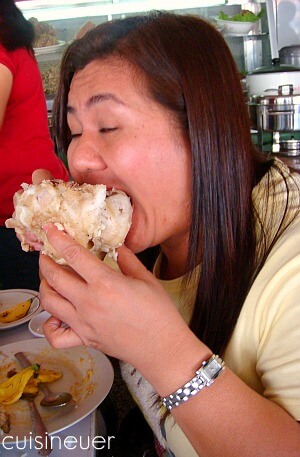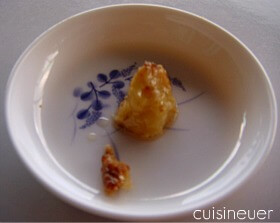 bulalo's bone marrow