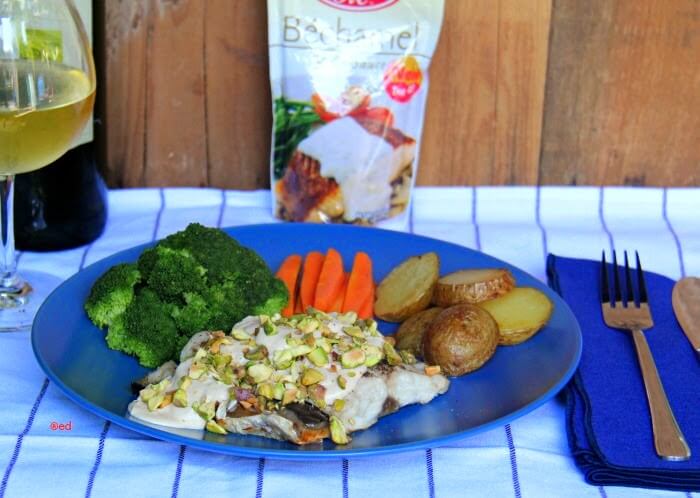 I cook Bangus all the time. Yes, it is my favorite fish.
This time, I'll try to make it easy to prepare yet delightfully elegant and irresistibly yummy.
This recipe is economical because I used Milkfish as a substitute to Salmon while the Béchamel sauce was from Clara Olé's newest line of quality cream-based sauces. A ready-made, cream-based white sauce with masterful blend of butter, cream and cheese. Touted as one of the "Mother Sauces" of French cuisine, it is primarily used as topping on baked pasta variants and extend its use as sauce for fried breaded meat and grilled seafood, spread for canapés, and as dip for salted chips.
Hot or cold, Pistachio-Crusted baked Bangus whip up with Clara Olé Béchamel Sauce is a nutty and creamy dinner alternative...
Ikr, our heart's desire!
It turned out excellent when baked just right, Milkfish has a simple, understated elegance. It was moist, creamy and also had my favorite nut on there...
Very nutty pistachios add color and crunchy texture when sprinkled on Milkfish while Clara Olé's Béchamel Sauce gives the dish a creamy and smooth finish.
Look!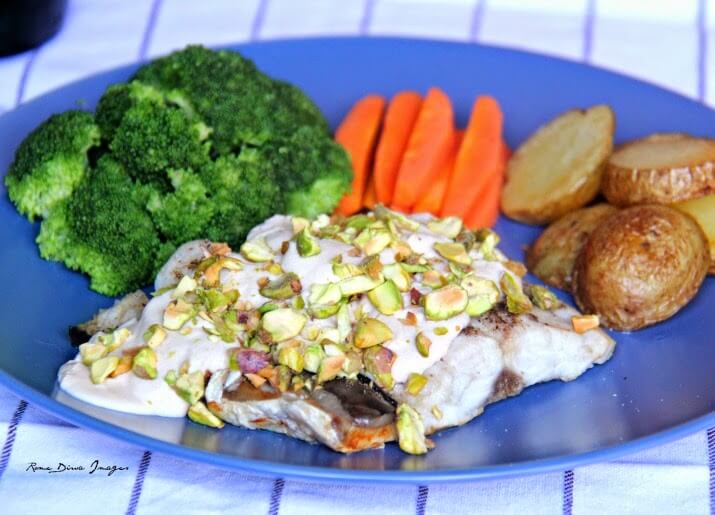 Ingredients:
4 deboned Bangus (Milkfish) fillets
1 teaspoon salt
1/2 teaspoon ground pepper
1/2 cup salted dry roasted pistachio nuts, chopped
2 teaspoon olive oil
Sauce: Clara Ole Béchamel SauceSide Dish: Steamed Broccoli, Carrots and Fried Potatoes.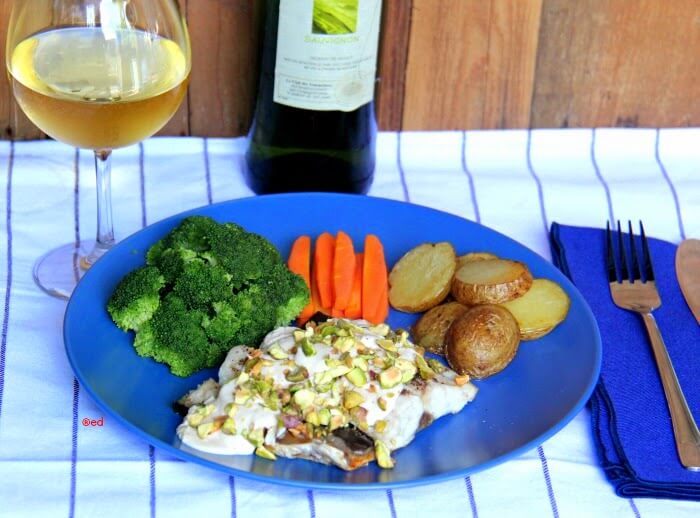 Directions
Place fillets on a greased baking sheet; sprinkle with salt, pepper, and pistachios. Drizzle with olive oil and bake at 250° for 20 minutes or until fish flakes easily with fork.
Meanwhile, in a small saucepan, cook and stir Clara Ole Béchamel Sauce over medium-high heat. Bring to a boil, add small amount of water until thickened to desired consistency. Spread on top of Bangus and sprinkle more pistachios.
Serve with steamed or roasted veggies on the side and enjoy this recipe with a full-bodied white wine.