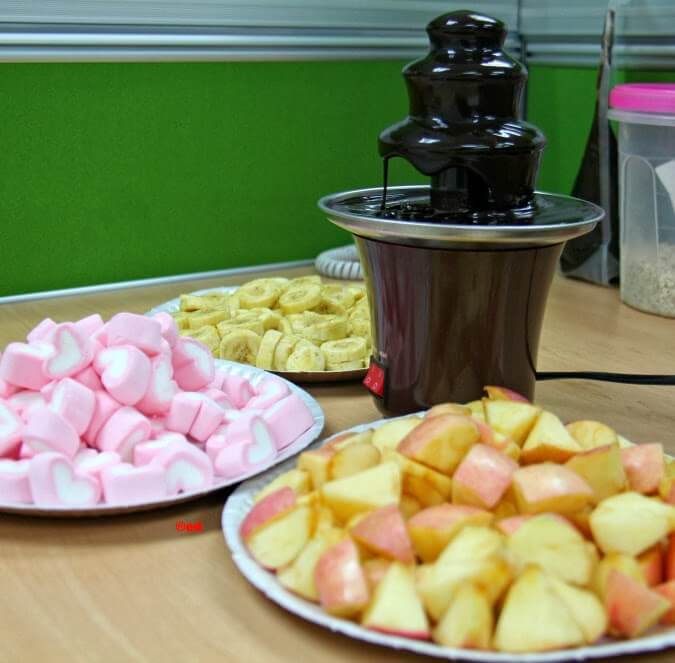 For the grand finale, we had the cutest mini chocolate fondue yesterday after our
Taco day Fiday
courtesy of Nika. Set up as shared communal dish on our manager's station, she used ready made chocolate mixture to coat our dippables. Apples, Banana and heart-shaped marshmallows were our dippers. We used barbeque stick to push through the pieces of dippers.
This was what, our absent teammates, who were unfortunately on leave, missed last Friday!
Thank you Nika for the sweet and elegant treat!