It has been an ongoing routine for me and my colleagues to dine out every Saturday morning after shift. This was the third week we had done this "pig out sessions" after a week of workload. We been searching the net for affordable breakfast in Makati but we weren't able to find one. So we decided to try Heaven and Eggs though we knew it was out of our personal budget. The Buffet breakfast was kinda expensive so we decided to order a la cart.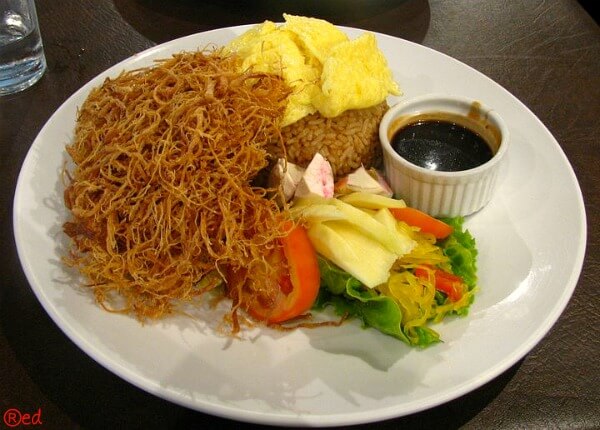 Alfie's Adobo Flakes on Adobo Rice ( Php 235 +)
I chose Alfie's Adobo Flakes on Adobo Rice. My plate was full of flakiest Adobo, with scrambled and salted eggs, pickled vegetables, fresh tomatoes, green mango, adobo rice and adobo sauce. I loved the presentation and taste of the egg.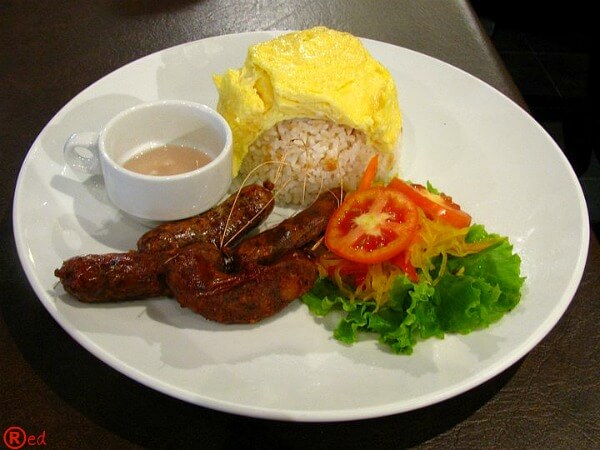 Lovin' Lucban Longganisa (Php 275.00 +)
Gem had Lucban longganisa served with choice of egg, garlic rice and atchara (pickled papaya). She doesn't like the taste of the egg though. She longed for scrambled egg with maggi magic seasoning.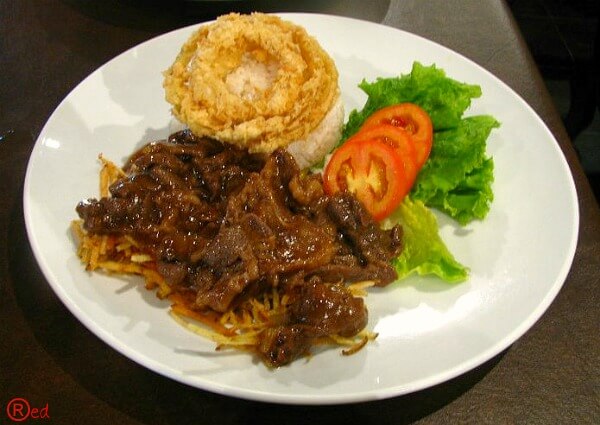 Biztek (Php 225.00 +)
Tj ordered Biztek, fillet of beef with soy citrus glaze served with onion rings, fresh tomatoes, shoestring potatoes and garlic rice. He didn't complain.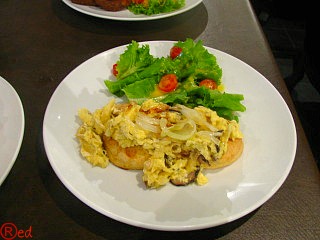 Kiss Quiche (PhP 179.00 +)
Nath had breakfast with a French twist Kiss Quiche, crumbly pastry enclosing a creamy custard of eggs, mushrooms, bacon and cream, served with their signature side salad. She doesn't like the egg either, she wanted it Filipino style.
Heaven 'n Eggs, Glorietta 4
Unit 104 G/F, Glorietta 4, Ayala Center
Makati City, Metro Manila
Philippines
(02) 818-2792