Being a member of Nuffnang Blogger is hot because I have access to deals and freebies wether services, foods, and apparels. It has been a year since I joined Nuffnang and I learned on how to be an efficient online marketer plus the fact that I also earned extra penny.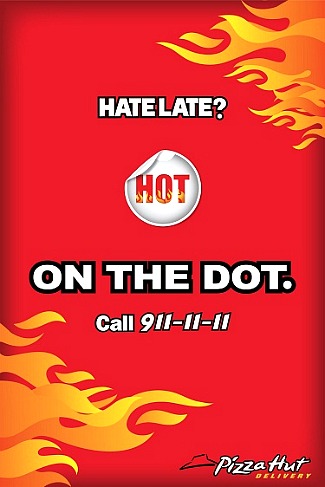 Here's another hot trend happening right now, Pizza Hut now offers Hot on the Dot Pizza deliveries: 30 minutes AND hot (as indicated by the thermally activated sticker you place on the pizza box upon receiving your pizza) or your pizza is FREE!
Dial 911-11-11 if you want your pizzas Hot on the Dot.