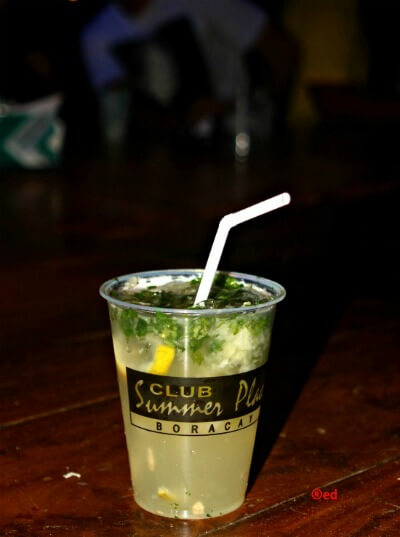 Mojito, Php 200
Walking along White Beach, we passed by a large native style bar, Club Summer Place. We all felt the vibrant and cheerful atmosphere overflowed from the vicinity. We agreed to get the party started at the cool Club Summer Place...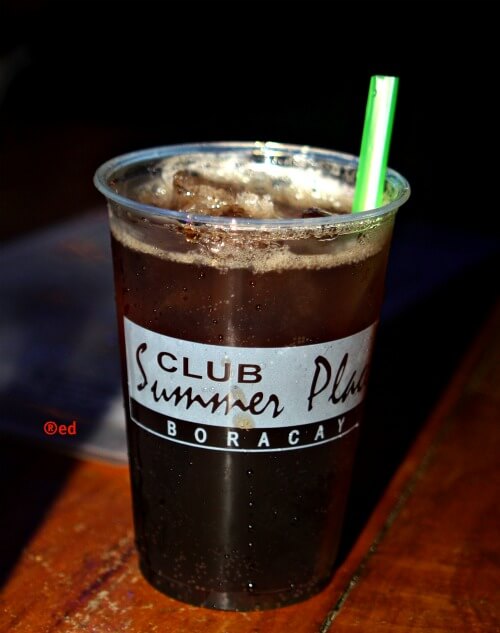 Located in boat station 2, the bar attracts friendly crowd of tourists, expats and locals. It is regarded as one of the finest nightspots on the beautiful island.
Trendy and hip, DJ's are great in keeping the place going with the latest house and trance music that encouraged many to dance.
Facing the Philippines famous beach, tables to one side and a stage to another mean plenty of spaces for all party goers. The setting is perfect for dancing on the white and powdery sand on bare foot during full-moon nights wearing your favorite beach clothing.
With its loud and super nice choice of music, dancing is surely a very fun and entertaining thing to do in this bar. My friends, the powerful Carlo and Josh grooved their gear to the best beat on the dance floor...swayed on the beach....danced on the table...like its the end of the world!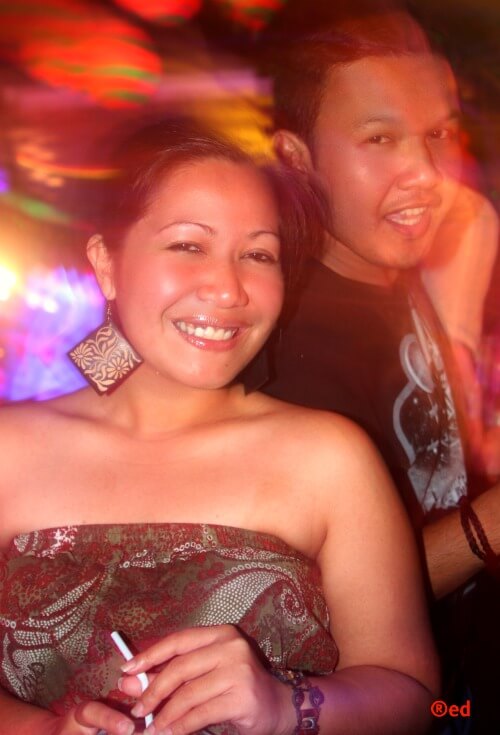 The nightclub offers different kinds of great alcoholic and non-alcoholic beverages. Most come here to drink beer, spirits, and cocktails. Snacks and irresistible appetizers are also served. We tried their House Specials, Php 200, all in!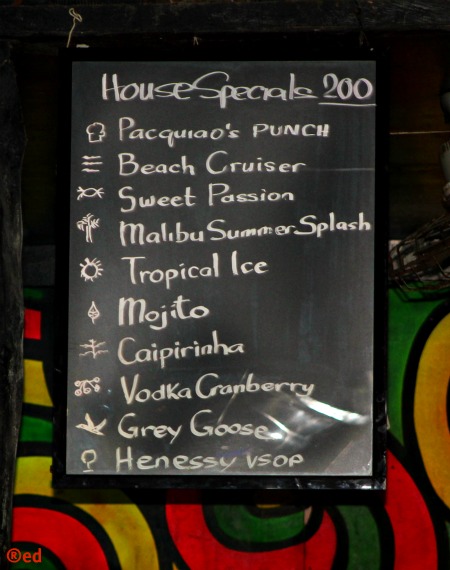 I was curious about their best seller, Pacquaio's Punch. While waiting for the duo giggly dancing on the floor, I boozed it up. It was really a very strong drink, a legal high! but made of great mix. One cup is enough to get me pretty hammered. It knocks out my sanity, I could barely talk. I cant remember what exactly happened that night. One thing I'm sure of, we had a great time!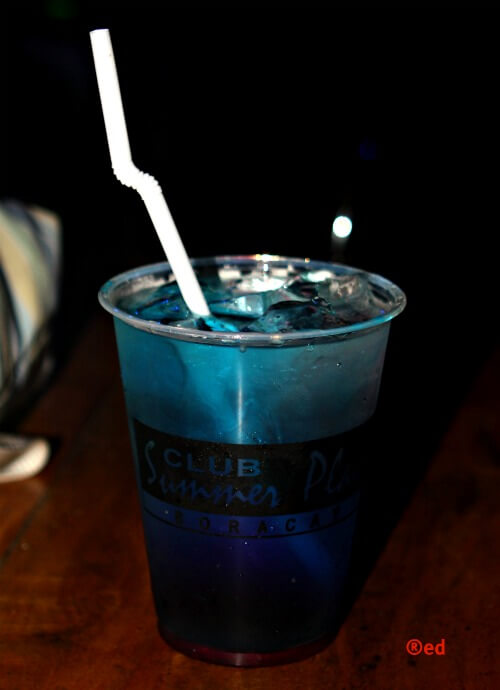 Pacquaio's Punch, Php 200