Estrellas De Mendoza Playa Resort
Laiya Ibabao, San Juan, Batangas, Philippines
Phone Number: (+63 2) 819 6050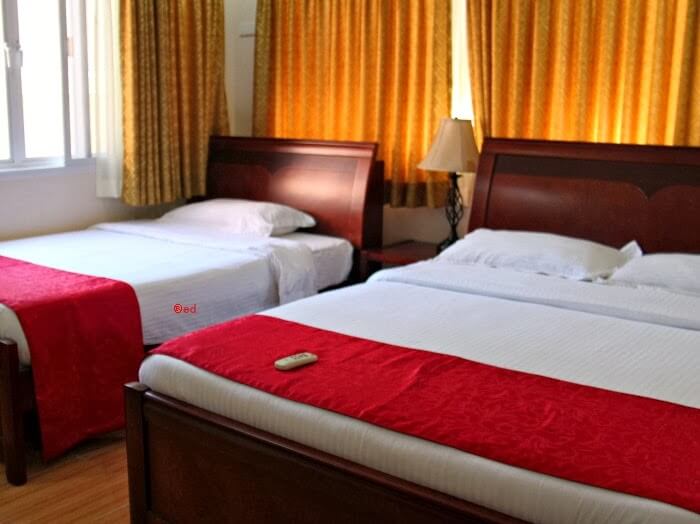 Travelers who got money to spend and have an appetite to take a short break away from the hustle and bustle of Metro Manila would choose either Palawan or Boracay. If you are traveling along with your family or group of friends however, and air and sea travels are not in your option, consider Estrellas De Mendoza Playa Resort located in Laiya Ibabao, San Juan, Batangas. The resort is just 2 ½ hours land travel from the country's capital.
Rome, Ykaie, his cousins, and Peachy's parents in law arrived past 12 noon at Estrellas De Mendoza Playa Resort to stay overnight in celebration of Ykaie's birthday. On the contrary, it was a 4-hour drive from Caloocan City because Peachy opted to drive really nice and slow. After parking in the spacious parking lot, she approached the reception and luckily, the considerate Batangueño staff allowed the group to check-in 2 hours before the usual international standard check-in time of 2 PM. They were billeted at Cabana 1-B.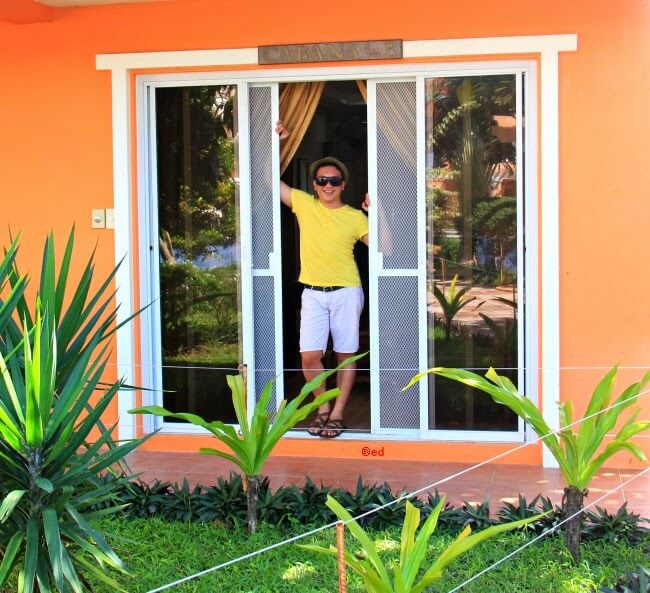 Fronting the resort's beautiful swimming pool, Cabana 1-B at around $ 400 or Php 17, 000 per night has two air-conditioned bedroom, each has a bathroom with toilet and bath and can accommodate 7 adults and 3 kids. The keyhole lock was broken when they were there and cannot be locked from outside. Maintenance tried to fix it but they weren't successful, the resolution was to lock it inside and exit through the back door. Rooms were clean except for the little dust that Rome found on the top of their closet. Mattresses and pillows were good but not that comfortably luxurious.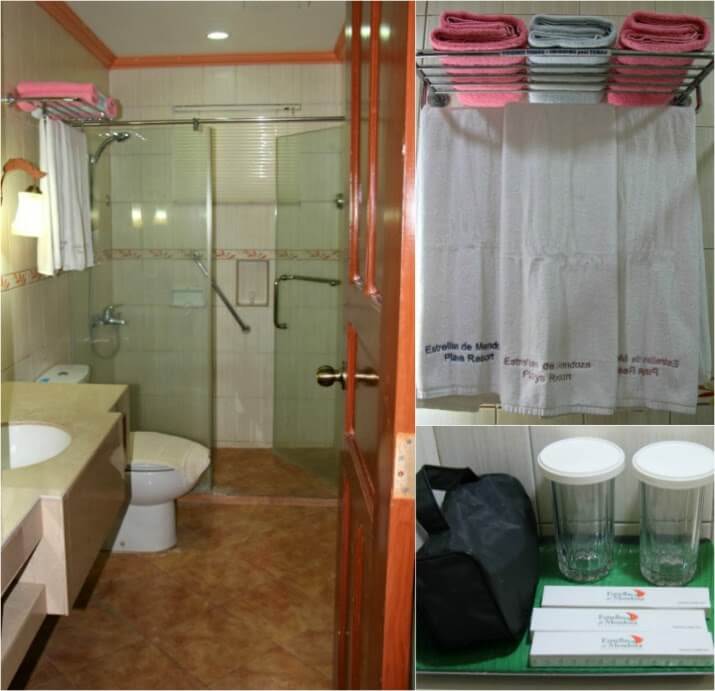 There are enough hand, bath and pool towels hanging on the towel bar and a lovely shower pouring generous amount of hot and cold water. Bath amenities includes dental care set (toothbrush and tooth paste) soap, shampoo, conditioner, and hair blower.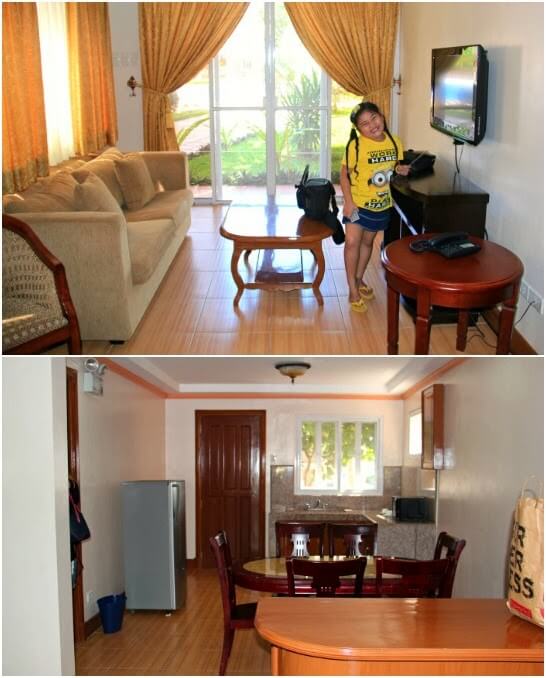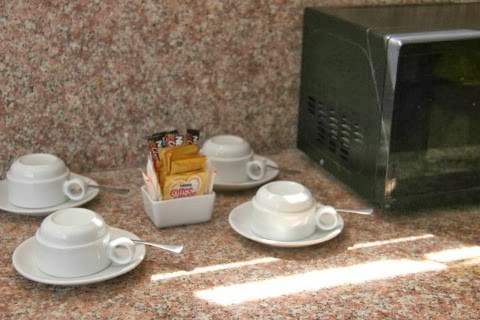 The Cabana has non air-conditioned kitchenette and living room with 2 electric fans. The kitchen with granite counter top has a small fridge with complimentary bottles of water in it, there's a small microwave oven and coffee and tea-making facilities for 4 person. Sadly, kitchen utensils are not available, the kitchen drawers are empty. The 32 inch LCD cable TV, not available in both rooms, is the center of the living room DVD Player is also available upon request.
PERSONAL Checklist:
| | | |
| --- | --- | --- |
| | | Comments |
| | | |
| Internet Connectivity | None | WiFi available in the Lobby and Restaurant area |
| TV with cable channels | Yes | No TV in bedrooms. |
| Tea & coffee Facilities | Yes | |
| Well-Stock Mini Bar | None | |
| Bathroom Amenity | Yes | |
| Safety Box | Yes | |
| Telephone | Yes | |
| Slippers | Yes | |
| Work Desk | Yes | |
| Security/Lock | Failed | |
The resort has a very pleasing swimming pool (Resort Review on my next post), the resort has fallen foul of focusing too much on its facilities and not enough on getting the basics right – great facilities matter little to guests if the bed's lumpy, bathroom's empty and the breakfast ropey. (Restaurant Review will also be posted on my
Food blog
).